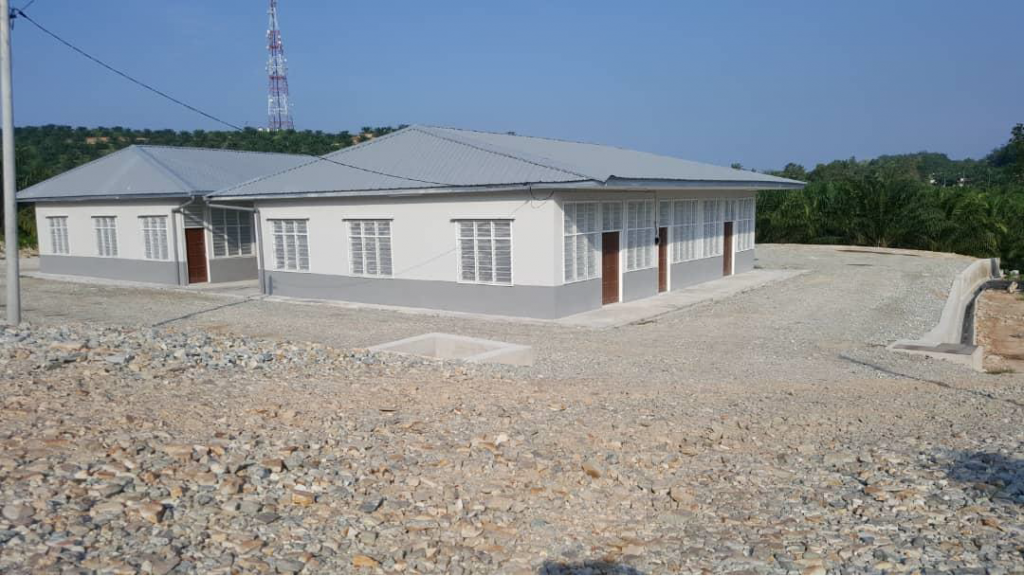 Foreign workers' housing at Triang 04 estate, Pahang
KUALA LUMPUR – 9 October 2020: As part of our commitment to fulfilling the rights of workers to adequate housing, FGV has invested RM350 million, over the past three years, to build and upgrade housing facilities for its plantation workers nationwide.
It has completed 27 projects in the regions of Kuantan, Bera, Muadzam, Temerloh and Kuala Lipis in Pahang; Semaring in Terengganu; Gua Musang in Kelantan; Trolak in Perak, Serting in Negeri Sembilan, Sampadi and Miri in Sarawak as well as Sahabat and Kalabakan in Sabah.
There are still five ongoing projects, which are expected to be completed by the end of the year.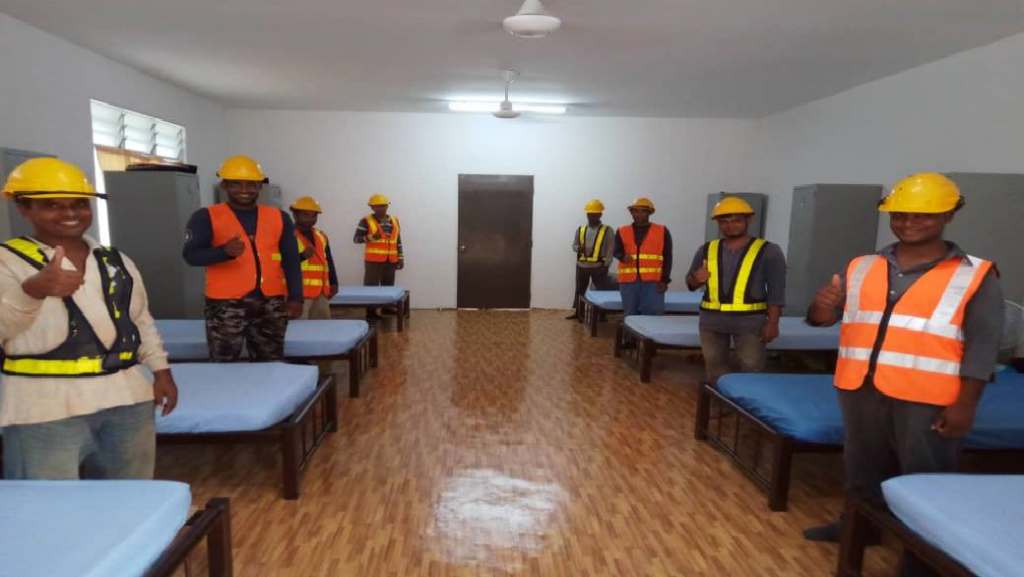 Foreign workers' dorm at Telang 01 estate, Pahang 
Group Chief Executive Officer, Dato' Haris Fadzilah Hassan said, "We are pleased that the projects are on track despite a slight delay due to the Movement Control Order. This agenda remains a top priority despite the challenges we are facing in many aspects".
"We recognise that our plantation workers are the backbone of the company and in this regard, we have been steadfast in taking concrete steps over the past several years to improve the amenities in our estates," added Haris Fadzilah.
FGV operates 197 estates located throughout the Peninsula, Sabah, Sarawak and Indonesia mainly under FGV Plantation (Malaysia) Sdn Bhd. It also has other plantation companies including Pontian United Plantation in Sabah and Asian Plantations Limited in Sarawak.
Apart from the houses, FGV also built community and prayer halls, recreation fields, sundry shops and various amenities for the benefit of its workers.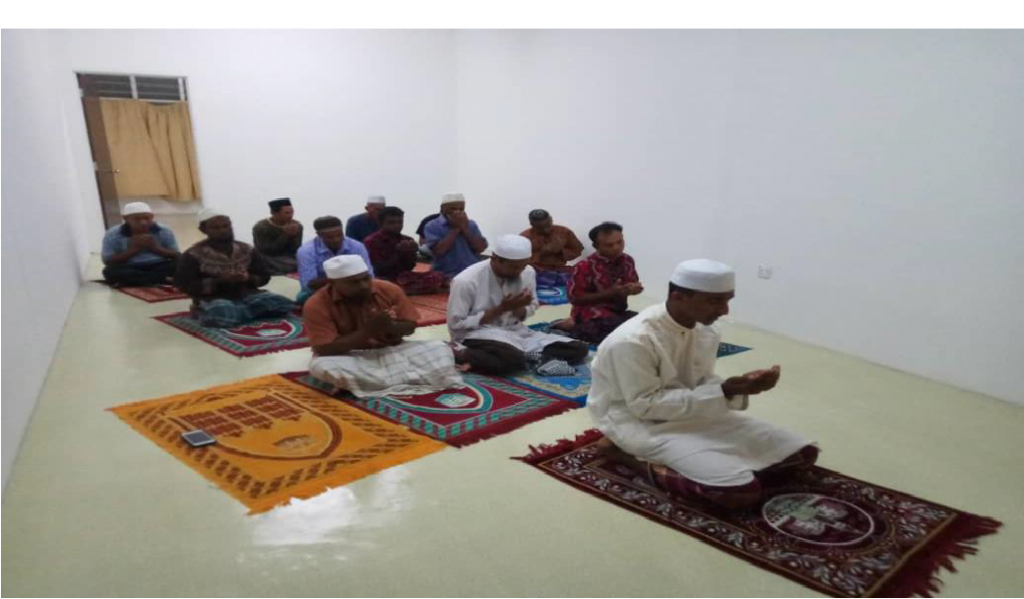 Prayer hall at Telang 01 estate, Pahang
In Sabah, FGV has collaborated with the Indonesian embassy to establish the Community Learning Centre (CLC) to allow their children to obtain basic education. There are 11 CLCs at its estates in Sabah – nine in Sahabat, one in Umas and one in Kalabakan, which received partial funding from FGV.
In the pipeline, Haris Fadzilah added, FGV is embarking on the "Kedai FGV" project, whereby all of its estates will have a dedicated sundry shop or mini-mart to supply the workers with fresh produce as well as other products
"We are collaborating with either existing shop owners in the area or to convert unused buildings for the locals to operate," he added.
The workers can use their FGV e-wallet at the Kedai FGV to make cashless purchases, which is another ongoing initiative by FGV for the empowerment of its workers, by enabling the workers to manage their finances more efficiently.
The FGV e-wallet system, which falls under the retention initiative of the Recruitment, Retention and Repatriation (3R) programme, was successfully rolled out since February 2020 in Gua Musang, Kelantan, involving 1,500 registered users in 11 of its estates.
By the first quarter of 2021, FGV aims to implement this system for its entire plantation sector including estates in Sabah and Sarawak.
Haris Fadzilah said, "In today's digital era, we are continuously pursuing valuable approaches in refining our operations through emerging technologies towards enhancing our workers' benefits in line with international standards on labour practices".
End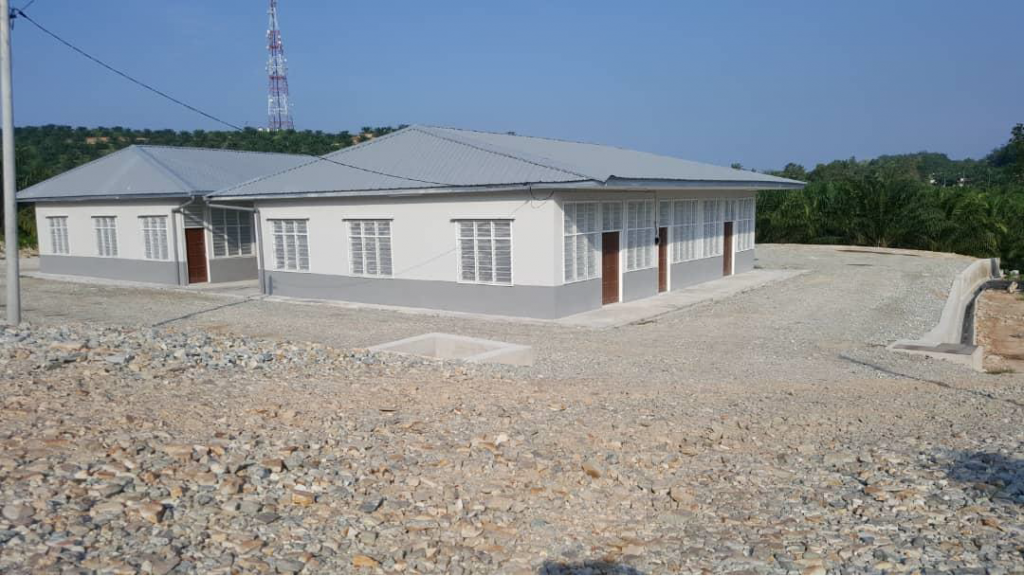 Perumahan pekerja asing di Ladang Triang 04, Pahang
KUALA LUMPUR – 9 Oktober 2020: Dalam memenuhi hak pekerja untuk perumahan yang mencukupi, FGV telah melabur sebanyak RM350 juta membina dan menaiktaraf kemudahan perumahan bagi pekerja-pekerja ladangnya di seluruh negara sejak tiga tahun yang lalu.
FGV telah menyiapkan 27 projek di wilayah Kuantan, Bera, Muadzam, Temerloh dan Kuala Lipis di Pahang; Semaring di Terengganu; Gua Musang di Kelantan; Trolak di Perak, Serting di Negeri Sembilan, Sampadi dan Miri di Sarawak serta Sahabat dan Kalabakan di Sabah.
Masih terdapat lima projek yang sedang berjalan dan dijangka siap pada akhir tahun ini.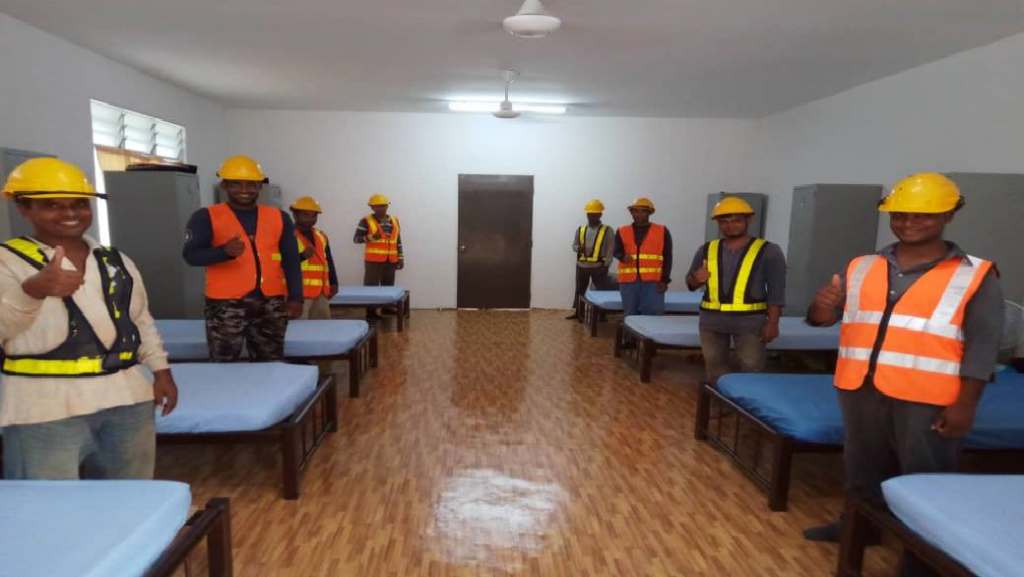 Bilik asrama pekerja asing di Ladang Telang 01, Pahang
Ketua Pegawai Eksekutif Kumpulan, Dato' Haris Fadzilah Hassan berkata, "Kami berpuas hati kerana projek-projek ini berjalan mengikut jadual walaupun tertangguh sementara kerana Perintah Kawalan Pergerakan. Terdapat banyak cabaran dari pelbagai aspek yang kami hadapi namun agenda ini tetap menjadi keutamaan syarikat".
"Kami mengakui bahawa pekerja-pekerja ladang adalah tulang belakang syarikat dan dalam hal ini berusaha bersungguh-sungguh dalam mengambil langkah-langkah konkrit sejak beberapa tahun yang lalu untuk meningkatkan lagi kemudahan dalam estet-estet kami," tambah Haris Fadzilah.
FGV mengendalikan 197 estet yang terletak di seluruh Semenanjung, Sabah, Sarawak dan Indonesia terutamanya estet yang berada di bawah FGV Plantation (Malaysia) Sdn Bhd. FGV juga mempunyai syarikat perladangan lain termasuk United Plantation Pontian di Sabah dan Asian Plantations Limited di Sarawak.
Selain rumah, FGV juga membina dewan komuniti dan rumah ibadat, padang rekreasi, kedai runcit dan pelbagai kemudahan untuk kepentingan pekerja-pekerjanya.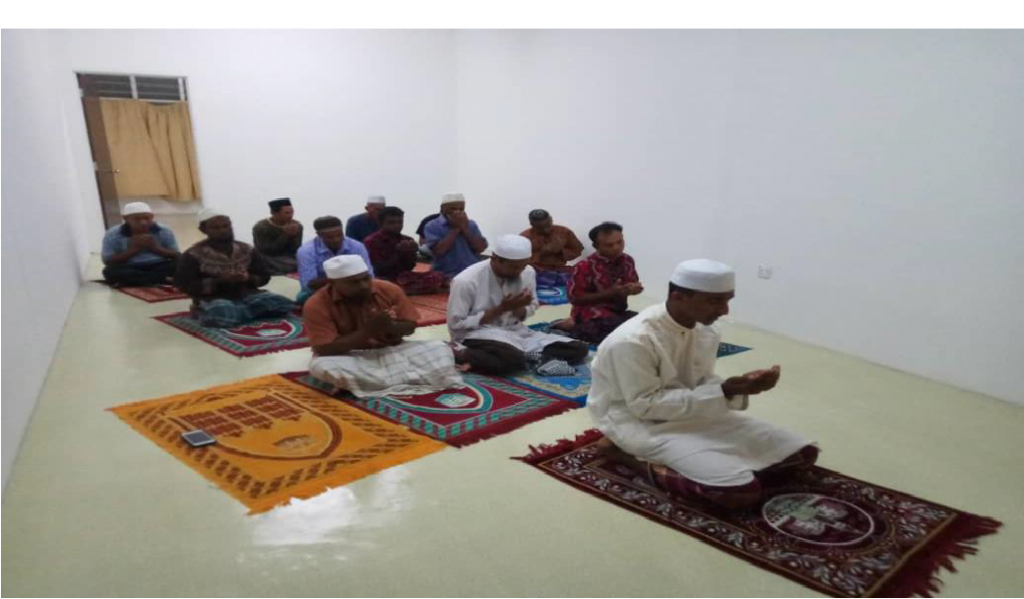 Ruang solat di Ladang Telang 01, Pahang
Di Sabah, FGV telah bekerjasama dengan kedutaan Indonesia mewujudkan Pusat Pembelajaran Komuniti (CLC) yang membenarkan anak-anak pekerja mendapatkan pendidikan asas. Terdapat 11 buah CLC di estet-estetnya di Sabah – sembilan di Sahabat, satu di Umas dan satu di Kalabakan, yang telah menerima pembiayaan separa dari FGV.
Tidak lama lagi, Haris Fadzilah menambah, FGV akan memulakan projek "Kedai FGV", di mana kesemua estet-estetnya akan mempunyai kedai runcit atau pasaraya mini khusus untuk membekalkan pekerja dengan barang keperluan serta produk segar.
"Kami bekerjasama dengan pemilik-pemilik kedai sedia ada di kawasan terbabit atau menggunakan premis terbiar untuk penduduk tempatan mengoperasikan Kedai FGV tersebut," tambah beliau.
Pekerja juga dapat menggunakan e-dompet FGV di Kedai FGV untuk membuat pembelian tanpa tunai. Ini juga merupakan salah satu inisiatif berterusan oleh FGV untuk memperkasakan para pekerjanya, dengan membolehkan pekerja menguruskan kewangan mereka dengan lebih efisien.
Sistem e-dompet FGV tergolong dalam inisiatif pengekalan Perekrutan, Pengekalan dan Penghantaran Pulang (3R), yang telah berjaya diperkenalkan sejak Februari 2020 di Gua Musang, Kelantan, dan melibatkan 1,500 orang pengguna berdaftar di 11 daripada estet-estet FGV.
Pada suku pertama 2021, FGV menyasarkan untuk melaksanakan sistem ini untuk keseluruhan sektor perladangannya termasuk estet di Sabah dan Sarawak.
Haris Fadzilah berkata, "Dalam era digital masa kini, FGV secara berterusan menjalankan pendekatan-pendekatan bernilai dalam menaiktaraf operasi kami menggunakan teknologi baru ke arah meningkatkan faedah pekerja FGV yang selaras dengan piawaian amalan buruh antarabangsa."
Tamat