Advance and expand the potential of palm oil
FGV's Downstream Division is primarily involved in the refining and manufacturing of palm-based food products and oleo chemical operations. Our Palm Downstream division ensures smooth upstream operations by securing a definite intake of Crude Palm Oil (CPO) for downstream activities. These activities involve transforming CPO and Palm Kernel (PK) into high-value offerings like oleo chemicals, biodiesel, oils, fats, and Fast Moving Consumer Goods (FMCG).
We offer a range of products in categories which are amongst the preferred choices for millions of households in Malaysia such as cooking oil, margarine, instant noodles, creamer, coconut milk and rice. We are a market leader in the palm cooking oil segment with a domestic market share of 45.7% and 43.9% domestic market share for the margarine segment through our flagship household brands; SAJI and Seri Pelangi. 
Our operations are strategically located across Malaysia and in the US and we leverage the direct access we have with the Upstream Division to obtain our palm oil supply. Via our subsidiary Delima Oil Products (DOP), we have successfully penetrated the cooking oil market in Myanmar, Philippines, Laos, Cambodia, Vietnam and Afghanistan.
Through our strategic joint venture with Procter & Gamble in Malaysia, we aim to optimise the highly potential oleochemicals business backed with strong research and development initiatives.
This segment offers two distinct product categories: bulk and commercialised products. Bulk products encompass Refined Bleached Deodorised (RBD) Palm Oil (RBDPO), RBD Palm Olein, RBD Palm Stearin, RBD Palm Kernel Oil (RBD PKO), Palm Fatty Acid Distillate (PFAD) and Palm Kernel Fatty Acid Distillate (PKFAD). On the other hand, commercialised products comprise cooking oil, margarine, shortening, vegetable ghee, and various Original Equipment Manufacturing (OEM) products. Our oils and fats sector includes four subsidiaries: Delima Oil Products, FGV Refineries, FGV Kernel Products, and a joint venture company; FGV IFFCO.
| | |
| --- | --- |
| 5 | Household edible products |
Saji
Adela
Seri Pelangi
Tiga Udang
Tab 1
Tab 2
Tab 3
Tab 4
Domestic Market Share
in the cooking oil segment through our flagship brand SAJI.


Source: The Nielsen Company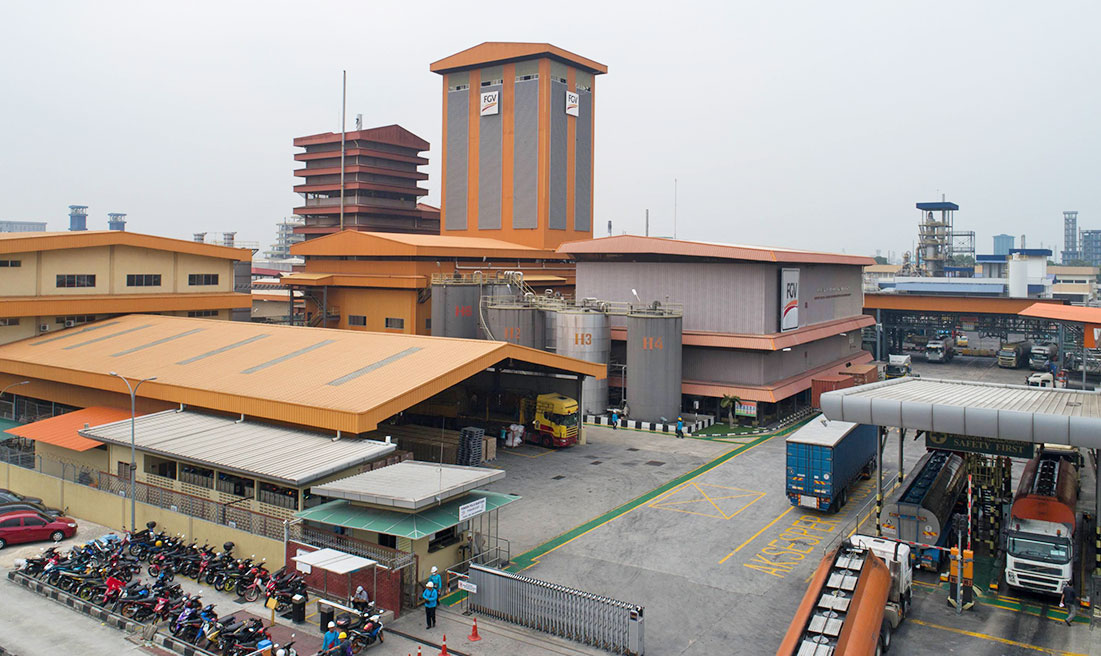 FGV Refinery's (FGVR) core business is providing refining and fractionation services of CPO and crude palm kernel oil (CPKO) with a total capacity of 6,400 tonnes per day (TPD) of refining and 4,600 TPD of fractionation. In order to maximise our capacity, we offer our services to private companies. Six of our refineries are located in Johor, Pahang, Sabah and Selangor in Malaysia and the other two in Pakistan and Turkey.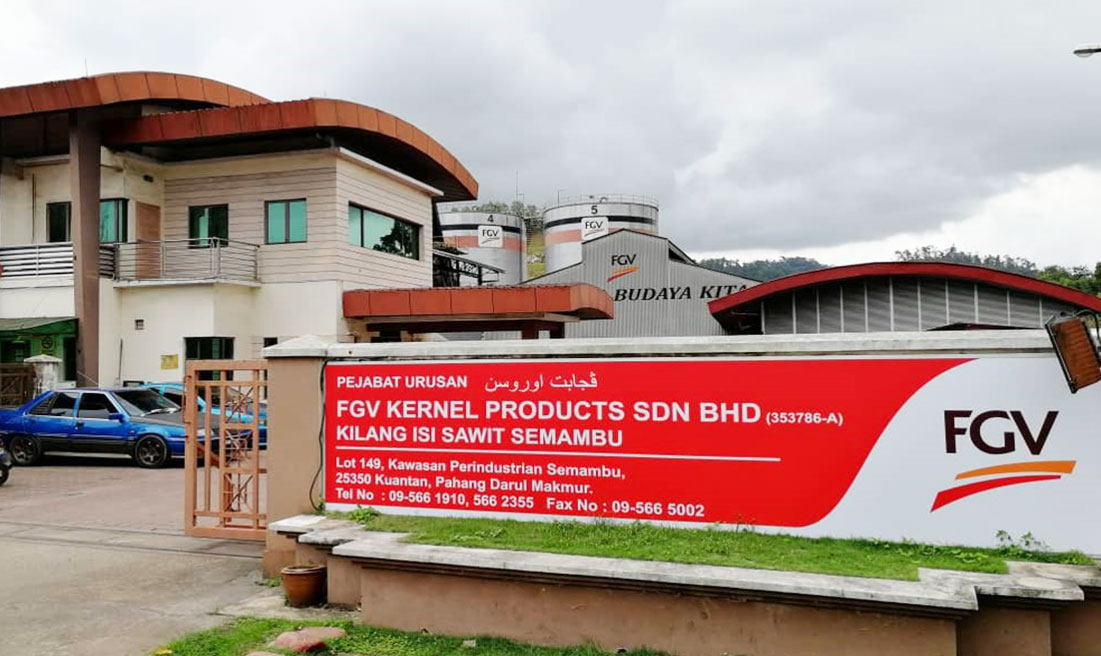 Our kernel crushing business is managed by FGV Kernel Products (FGVKP). FGVKP's core business is PK crushing, to produce CPKO and Palm Kernel Expeller (PKE). FGVKP commercially purchases PK from FGV Plantation Malaysia (FGVPM) and private suppliers to process and produce CPKO and PKE. Whereas, RBDPKO and PKFAD are produced by Kuantan Oil Products (KOP) through tolling agreement. FGVKP sells the CPKO, RBDPKO, PKFAD and PKE to FPG Oleochemicals, FGV IFFCO, as well as the external market. We have four kernel crushing plants located in Semambu, Pasir Gudang, Pandamaran and Sahabat.
Oleo chemical products produced from palm oil include methyl ester, fatty acid cuts, fatty alcohol cuts and glycerin. They are used in making soaps, cosmetics, candles, biofuels and others, as well as in lubricating greases, processing tinplate and coating iron plates. Three subsidiaries under oleochemicals segment include FGV Biotechnologies, Twin Rivers Technology (US) and a joint venture company, FGV Procter Gamble.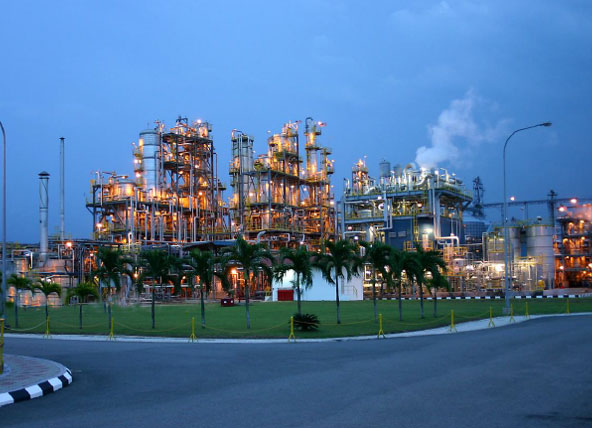 We have two oleochemical plants, Twin Rivers Technologies (TRT) and FPG Oleochemicals (FPG). TRT is the third largest key basic oleochemicals player in North America and is capable of carrying out processes which include hydrolysis, distillation, fractional distillation, fractional crystallisation, hydrogenation & glycerine refining to produce products such as fatty acid cuts and glycerine. FPG on the other hand manufactures basic oleochemicals, such as fatty alcohols, methyl ester and glycerine. It is the only alcohol plant in the world using pipelines to process raw materials and produce finished products.
FGV Biotechnologies (FGVB) manufactures biodiesel (Palm Methyl Ester) from CPO and related by-products such as refined glycerine and PFAD. The manufacturing plant with a total annual capacity of 100,000 MT is located in Kuantan. We currently supply B7 for the industrial segment and B10 for the retail segment.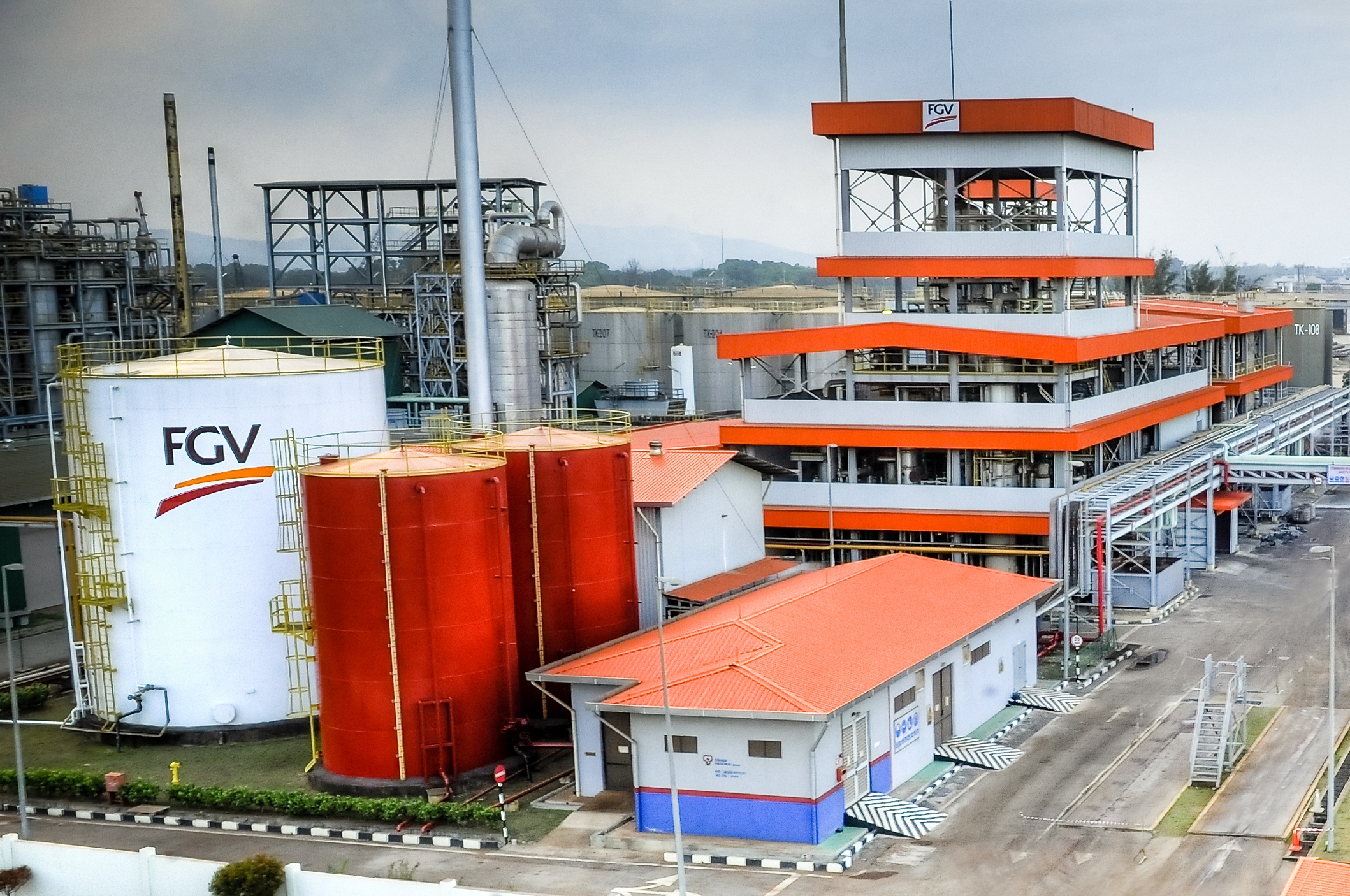 FGV Kernel Products Sdn Bhd
FGV Biotechnologies Sdn Bhd
TRT Holdings, US
FPG Oleochemicals Sdn Bhd
FGV Refineries Sdn Bhd
* The list of subsidiaries is not comprehensive. Further details on the equity shareholdings of FGV in its subsidiaries can be referred to in the Financial Statements
# Joint ventures or Associated company