KUALA LUMPUR, 27 September – FGV Holdings Berhad (FGV) welcomes the appointment of Tan Sri Rastam Mohd Isa as the Non-Independent Non-Executive Chairman of FGV effective 26 September 2023.
Tan Sri Rastam was the former Secretary General of the Ministry of Foreign Affairs of Malaysia from 2006 until 2010 and former Chairman and Chief Executive of the Institute of Strategic and International Studies (ISIS) Malaysia where he served from 2015 until 2020. He was also an Adjunct Professor at the Ahmad Ibrahim Kulliyah of Laws lnternational Islamic University Malaysia (IIUM) from 2021 until 2022.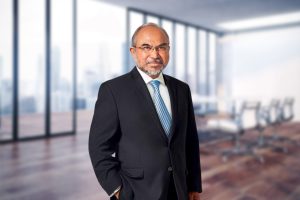 He spent more than 36 years as a diplomat in the service of the Government of Malaysia, served in various capacities at the Ministry of Foreign Affairs and Malaysian diplomatic missions abroad, including as High Commissioner of Malaysia to Pakistan, Ambassador of Malaysia to Bosnia Herzegovina, and the Republic of Indonesia as well as Permanent Representative of Malaysia to the United Nations in New York. He also chaired the Non-Aligned Movement (NAM) Coordinating Bureau in New York when Malaysia was the Chair of NAM. He was ASEAN SOM leader for Malaysia from 2006 until 2010.
Throughout his career at the Ministry of Foreign Affairs, Tan Sri Rastam participated in numerous bilateral, regional and international meetings at the summit, ministerial and senior official levels. He has also been involved in numerous conferences, meetings and symposia. Upon retirement as the Secretary General of the Ministry of Foreign Affairs, he was appointed as Special Envoy of the Government of Malaysia to Brunei Darussalam. Tan Sri Rastam also served for three years as Advisor at the Chief Minister's Department, Sarawak from 2010 until 2013. He also sat on the boards of a number of companies.
Dato' Nazrul Mansor, FGV's Group Chief Executive Officer said, "We are honoured to welcome Tan Sri Rastam into the FGV Group. I am certain that his notable experience in public service and global networking will help steer FGV forward into new markets while RE-Defining our efforts to champion sustainable foods and agriproducts for generations to come, thus aligning with our vision of delivering sustainable foods and agriproducts worldwide."
Tan Sri Rastam holds a Bachelor of Social Science (Hons) degree from Universiti Sains Malaysia, a Master of Arts degree in International Relations and Strategic Studies from the University of Lancaster as well as a Certificate of Diplomacy from the University of Oxford.
FGV would also like to announce the redesignation of Dato' Shahrol Anuwar Sarman, from Interim Chairman to Non-Independent Non-Executive Director of FGV effective 26 September 2023.
On behalf of the Group and the Management of FGV, we would like to extend our appreciation to Dato' Shahrol for his stewardship and guidance as Interim Chairman of FGV since 1 April 2023. FGV has benefitted much under his leadership and will continue to prosper with Dato' Shahrol and the other Board Members supporting Tan Sri Rastam moving forward.
To learn more about FGV, please check out the new corporate video by visiting FGV Holdings' social media platform on Facebook, Instagram, Tik Tok, LinkedIn and YouTube, as well as on the website at www.fgvholdings.com.
ENDS
KUALA LUMPUR, 27 September – FGV Holdings Berhad (FGV) menyambut baik pelantikan Tan Sri Rastam Mohd Isa sebagai Pengerusi Bukan Bebas Bukan Eksekutif FGV berkuatkuasa 26 September 2023.
Tan Sri Rastam merupakan bekas Ketua Setiausaha Kementerian Luar Malaysia dari tahun 2006 hingga 2010 serta bekas Pengerusi dan Ketua Eksekutif Institut Kajian Strategik dan Antarabangsa (ISIS) Malaysia di mana beliau berkhidmat dari tahun 2015 hingga 2020. Beliau juga merupakan seorang Profesor Adjung di Kuliyyah Undang-Undang Ahmad Ibrahim, Universiti Islam Antarabangsa Malaysia (UIAM) dari tahun 2021 hingga 2022.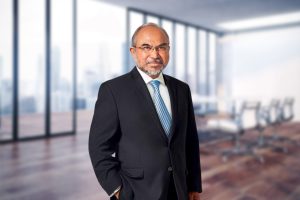 Dengan pengalaman luas lebih daripada 36 tahun dalam perkhidmatan awam Malaysia, Tan Sri Rastam pernah berkhidmat dalam pelbagai kapasiti di Kementerian Luar Negeri dan misi diplomatik Malaysia di luar negara, termasuk sebagai Duta Besar Malaysia ke Pakistan, Duta Malaysia ke Bosnia Herzegovina, Republik Indonesia, serta Perwakilan Tetap Malaysia ke Pertubuhan Bangsa-Bangsa Bersatu di New York. Tan Sri Rastam juga pernah menjadi Pengerusi Biro Pengkoordinasian Gerakan Bukan Berpihak (NAM) di New York semasa Malaysia menjadi Pengerusi NAM. Beliau juga merupakan pemimpin ASEAN SOM bagi Malaysia dari tahun 2006 hingga 2010.
Sepanjang kerjaya beliau di Kementerian Luar Negeri, Tan Sri Rastam turut terlibat dalam pelbagai mesyuarat dua hala, rantau dan antarabangsa di peringkat persidangan, kementerian dan pegawai atasan. Beliau juga turut mengambil bahagian dalam pelbagai persidangan, mesyuarat dan simposium. Selepas bersara sebagai Ketua Setiausaha Kementerian Luar Negeri, beliau telah dilantik sebagai Duta Khas Kerajaan Malaysia ke Brunei Darussalam. Tan Sri Rastam juga pernah berkhidmat selama tiga tahun sebagai Penasihat di Jabatan Ketua Menteri Sarawak dari tahun 2010 hingga 2013. Selain terlibat dalam perkhidmatan awam, beliau juga turut menjadi ahli lembaga pengarah bagi beberapa buah syarikat.
Dato' Nazrul Mansor, Ketua Pegawai Eksekutif Kumpulan FGV berkata, "Kami berbesar hati mengalu-alukan Tan Sri Rastam sebagai Pengerusi Kumpulan FGV. Saya pasti pengalaman cemerlang beliau dalam perkhidmatan awam dan persada global akan menyumbang dalam usaha-usaha kami untuk memacu FGV ke pasaran baharu sambil mendefinisikan semula peranan FGV sebagai syarikat yang memperjuangkan produk makanan dan agri yang lestari untuk generasi akan datang, selari dengan visi FGV untuk menyampaikan produk makanan dan agri ke seluruh dunia."
Tan Sri Rastam memiliki Ijazah Sarjana Muda Sains Sosial (Kepujian) dari Universiti Sains Malaysia, Ijazah Sarjana Sastera dalam Perhubungan Antarabangsa dan Kajian Strategik dari Universiti Lancaster serta Sijil Diplomasi dari Universiti Oxford.
FGV turut mengumumkan pelantikan semula Dato' Shahrol Anuwar Sarman, daripada Pengerusi Interim FGV kepada Pengarah Bukan Bebas Bukan Eksekutif FGV berkuatkuasa bermula semalam.
Bagi pihak Kumpulan dan Pengurusan FGV, kami ingin merakamkan setinggi-tinggi penghargaan kepada Dato' Shahrol, yang juga merupakan Pengarah Lantikan Kerajaan dalam Lembaga Pengarah FGV, atas khidmat beliau sebagai Pengerusi Interim Kumpulan sejak 1 April 2023 yang lalu. FGV berterima kasih atas kepimpinan dan bimbingan yang ditunjukkan oleh beliau sebagai Pengerusi Interim dan mendoakan agar FGV terus maju di masa hadapan diterajui oleh Tan Sri Rastam bersama-sama Dato' Shahrol dan ahli-ahli Lembaga Pengarah yang lain.
Untuk mengetahui lebih lanjut tentang FGV, sila tonton video korporat baharu kami di platform-platform media sosial FGV Holdings di Facebook, Instagram, Tik Tok, LinkedIn dan YouTube, serta di laman web di www.fgvholdings.com.
TAMAT