New subsidiary to benefit digitally-savvy consumers and empower home entrepreneurs in generating more income
KUALA LUMPUR, 27 November 2020 – FGV Holdings Berhad (FGV) is making its move in completing an end-to-end agribusiness supply chain by introducing GOGOPASAR – an e-commerce grocery marketplace.
GOGOPASAR is a subsidiary of FGV Integrated Farming Holdings Sdn Bhd, a newly setup sector with business components which include fresh produce, cash crops, paddy and rice, animal feed, livestock and dairy farming.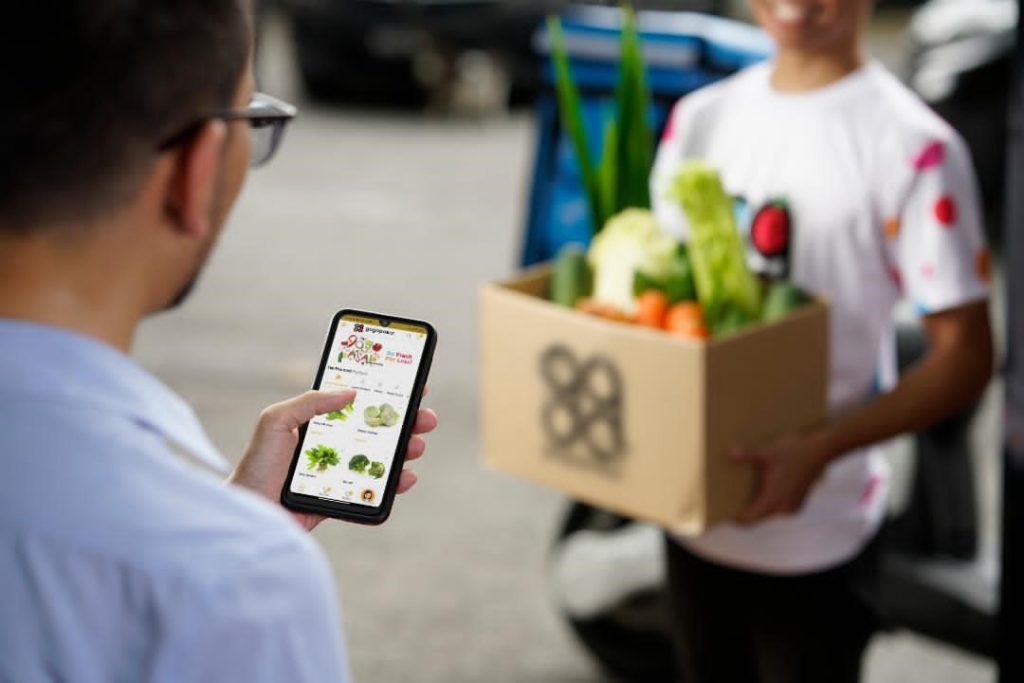 This new partnership allows FGV to offer consumers, housewives, and people with busy lifestyles the benefit of receiving fresh products at their doorstep, with just a click of a button on the GOGOPASAR app.
In addition to that, it also offers home entrepreneurs a one-stop e-commerce solution to facilitate in generating additional income, as well as assist local farmers in selling their fresh produce.
Dato' Haris Fadzilah Hassan, FGV's Group Chief Executive Officer said FGV's move into an integrated e-commerce platform is part of FGV's long term plans to become one of the world's leading integrated and sustainable agribusinesses focusing on consumer products.
"This year we saw the tremendous change in supply chain dynamics and in consumers' spending patterns due to the COVID-19 pandemic. Our partnership with GOGOPASAR will digitalise FGV's route to market in line with the government's National E-commerce Roadmap mission to future-proof existing businesses and to expand local market access," said Haris Fadzilah.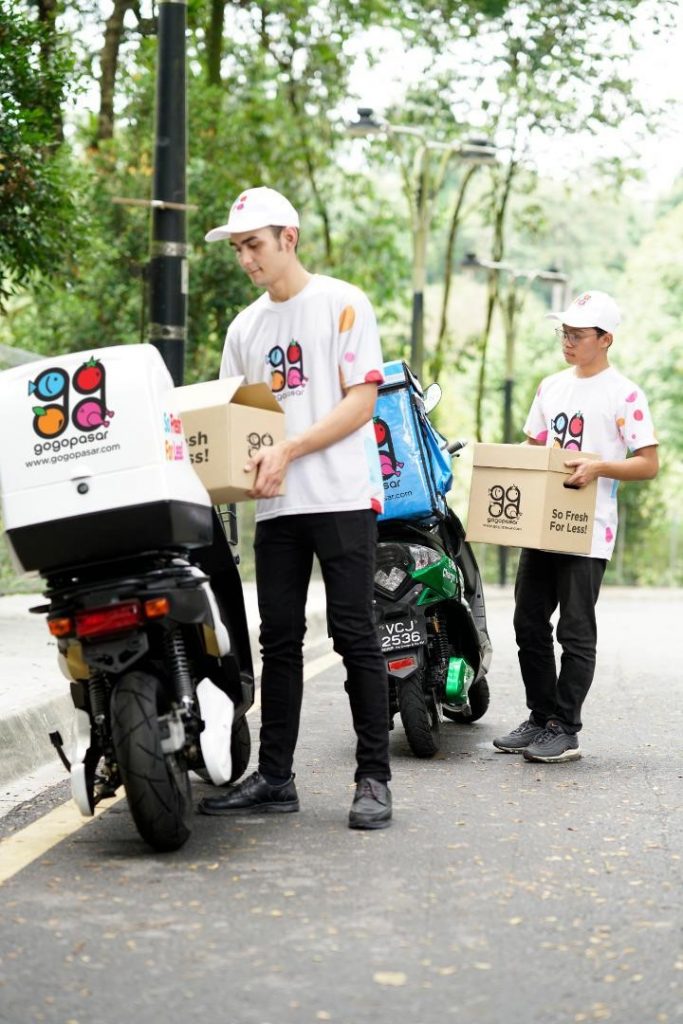 GOGOPASAR essentially brings together three core elements – technology, networks and social commerce, connecting both the business-to-business (B2B) and business-to-consumer (B2C) markets with no minimum quantity of order. Currently, GOGOPASAR is the sole end-to-end virtual retailer in the country to have an established system that integrates suppliers, warehouses and logistics, by providing a virtual retail business platform direct to consumers with an option for same-day delivery, best-price and quality assurance.
To help overcome the recent high unemployment rate of the country and to provide business opportunities especially for the B40 group, GOGOPASAR has introduced a Home Agent programme known as 'Gogopreneur'. With a profit-sharing scheme, Gogopreneurs have the opportunity to obtain a monthly average income of RM4,500 in these increasingly trying times.
For 2020, a minimum of 100 Gogopreneurs will be recruited to serve their designated neighborhoods, where almost 80 percent of the recruited Gogopreneurs are already receiving orders from customers.
Haslinda Alias, Chief Executive Officer of GOGOPASAR said transactions have significantly grown in the midst of the pandemic from 10 transactions per day to 600 transactions since April 2020. Currently, GOGOPASAR covers the Klang Valley area, with plans to expand the business nationwide by next year.
"GOGOPASAR has access to the finest selection of imported and fresh goods direct from local suppliers such as vegetables, seafood, meat and chicken through our extensive suppliers' network, which also includes FGV's contract farmers. This is to ensure that only fresh produce is delivered to consumers. We target to increase to 300 stock keeping units and to have 50 merchants join on board by the end of 2020," added Haslinda.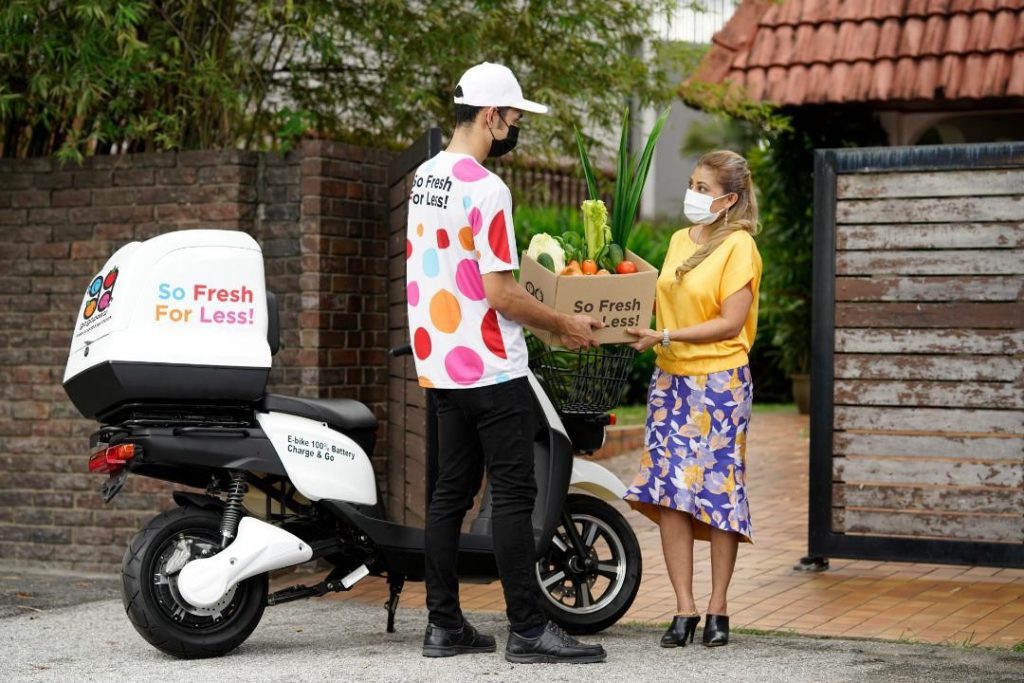 GOGOPASAR's website www.gogopasar.com is now live for consumers to shop for groceries online. To make the shopping experience easier, the GOGOPASAR mobile app for Android is available for download from Google Play Store.
End
Anak syarikat baharu beri manfaat kepada pengguna mahir digital dan pemerkasakan usahawan rumah dalam menjana pendapatan
KUALA LUMPUR, 27 November 2020 – FGV Holdings Berhad (FGV) mengorak langkah dalam mempersiapkan rantaian bekalan perniagaan hujung ke hujung dengan memperkenalkan GOGOPASAR – pasar runcit e-dagang.                                                                        
GOGOPASAR adalah anak syarikat FGV Integrated Farming Holdings Sdn Bhd, sebuah sektor yang baharu diwujudkan dengan komponen perniagaan merangkumi hasil segar, tanaman kontan, padi dan beras, makanan haiwan, haiwan ternakan dan penternakan tenusu.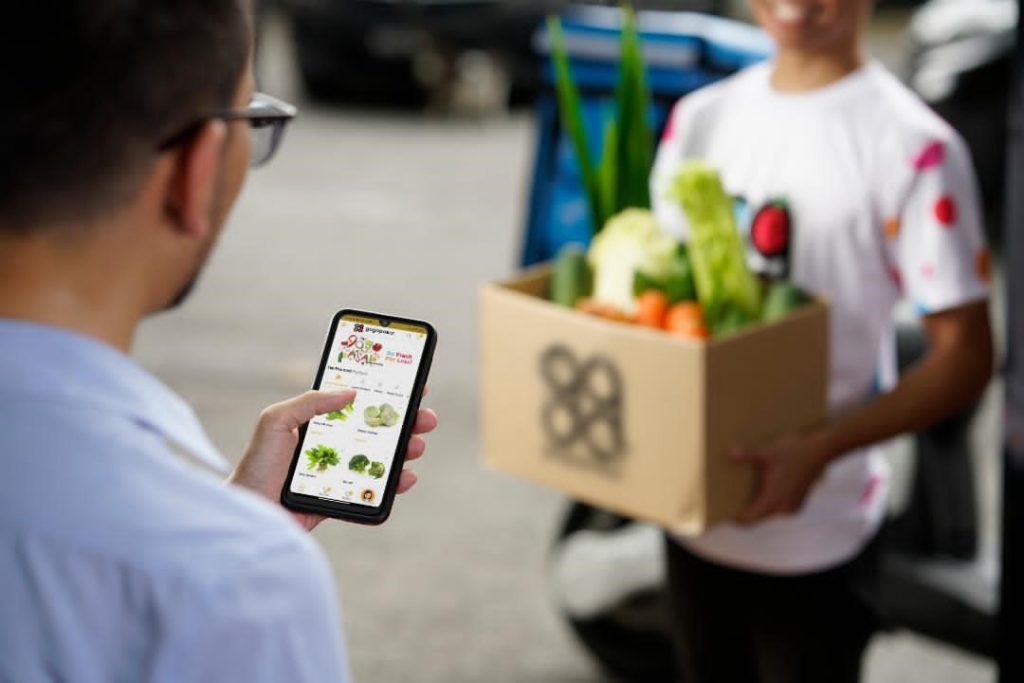 Kerjasama baharu ini membolehkan FGV menawarkan manfaat kepada pengguna, suri rumah, dan individu yang mempunyai gaya hidup yang sibuk untuk menerima produk segar terus ke depan pintu mereka, dengan hanya satu klik butang pada aplikasi GOGOPASAR.
Selain itu, ia juga menawarkan penyelesaian e-dagang sehenti kepada usahawan rumah untuk memudahkan mereka menjana pendapatan tambahan, serta membantu petani tempatan menjual hasil segar mereka.
Dato' Haris Fadzilah Hassan, Ketua Pegawai Eksekutif Kumpulan FGV berkata langkah FGV bergerak ke platform e-dagang bersepadu adalah sebahagian daripada rancangan jangka panjang FGV untuk menjadi salah satu perniagaan agri bersepadu dan lestari yang terkemuka di dunia yang memberi fokus pada produk pengguna.
"Tahun ini kita dapat lihat perubahan yang luar biasa dalam dinamik rantaian bekalan dan corak perbelanjaan pengguna disebabkan pandemik COVID-19. Kerjasama kami dengan GOGOPASAR akan mendigitalkan laluan FGV ke pasaran sejajar dengan Pelan Tindakan E-Dagang Kebangsaan kerajaan untuk mengembangkan perniagaan sedia ada dan memperluas akses pasaran tempatan," kata Haris Fadzilah.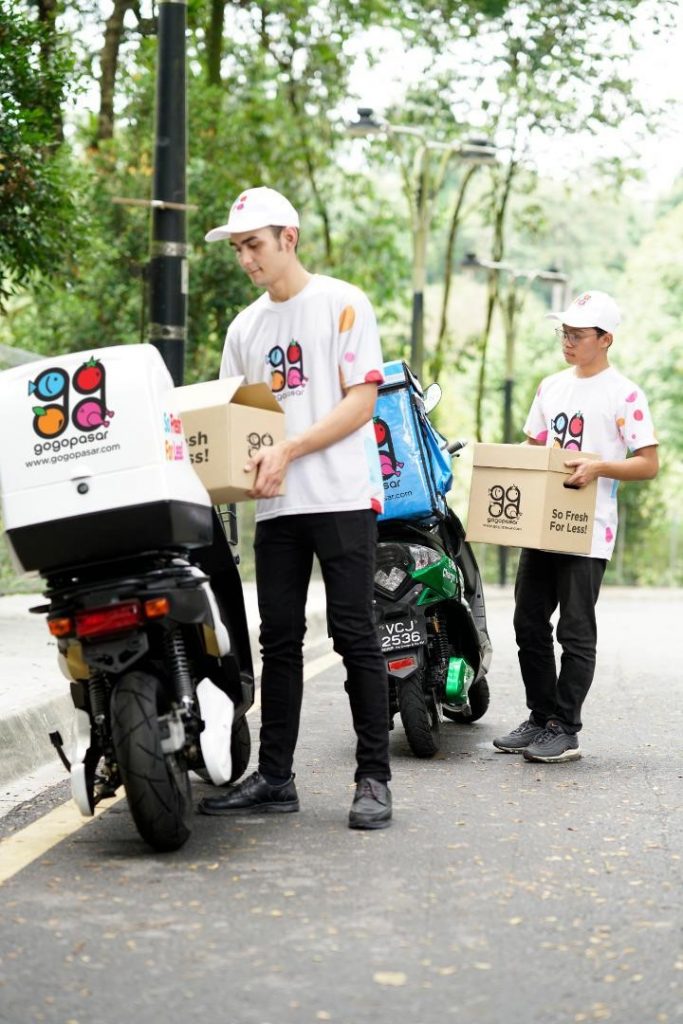 GOGOPASAR menyatukan tiga elemen teras – teknologi, rangkaian dan perdagangan sosial, menghubungkan kedua-dua pasaran perniagaan-ke-perniagaan (B2B) dan perniagaan-ke-pengguna (B2C) tanpa jumlah pesanan minimum. Pada masa ini, GOGOPASAR adalah satu-satunya peruncit maya hujung ke hujung di negara ini yang mempunyai sistem tersedia yang mengintegrasikan pembekal, gudang dan logistik, dengan menyediakan platform perniagaan runcit maya terus kepada pengguna dengan pilihan untuk penghantaran pada hari yang sama, harga terbaik dan jaminan kualiti.
Bagi membantu mengatasi kadar pengangguran negara yang tinggi baru-baru ini dan untuk memberi peluang perniagaan terutamanya kepada kumpulan B40, GOGOPASAR memperkenalkan program Ejen Rumah yang dikenali sebagai 'Gogopreneur'. Dengan skim pembahagian keuntungan, para Gogopreneur berpeluang memperoleh pendapatan purata bulanan sebanyak RM4,500 dalam waktu yang mencabar ini.
Bagi tahun 2020, minimum 100 Gogopreneur akan dilantik untuk memberi perkhidmatan kepada kawasan kejiranan mereka, di mana hampir 80 peratus daripada Gogopreneur yang direkrut sudah menerima pesanan daripada pelanggan.
Haslinda Alias, Ketua Pegawai Eksekutif GOGOPASAR berkata urus niaga telah meningkat dengan ketara sewaktu wabak berlaku dari 10 transaksi sehari menjadi 600 transaksi sejak April 2020. Pada masa ini perkhidmatan GOGOPASAR meliputi kawasan Lembah Klang, dengan rancangan untuk mengembangkan perniagaan di seluruh negara menjelang tahun hadapan.
"GOGOPASAR mempunyai akses kepada pilihan terbaik barang-barang bekalan import dan barang-barang segar langsung dari pembekal tempatan seperti sayur-sayuran, makanan laut, daging dan ayam melalui rangkaian pembekal kami yang luas, yang juga termasuk petani kontrak FGV. Ini untuk memastikan hanya produk segar yang dihantar kepada pengguna. Kami mensasarkan untuk meningkat 300 unit simpanan stok dan 50 pedagang menyertai kami menjelang akhir 2020," tambah Haslinda.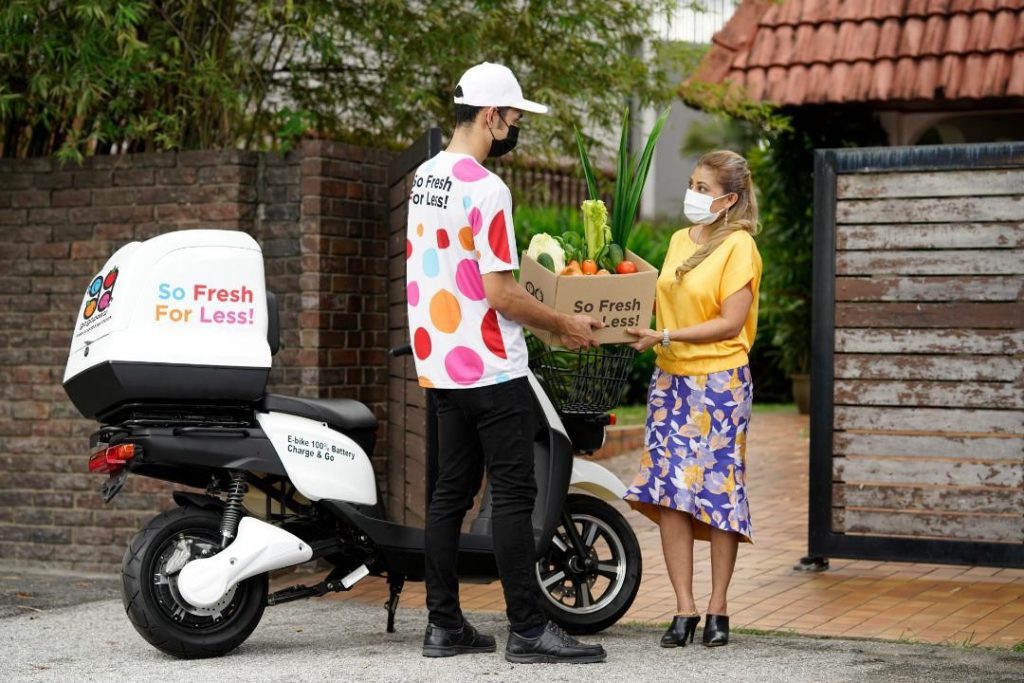 Laman web GOGOPASAR www.gogopasar.com kini boleh dilayari untuk pengguna membeli barangan runcit secara dalam talian. Untuk menjadikan pengalaman membeli lebih pantas, aplikasi mudah alih GOGOPASAR untuk Android tersedia untuk dimuat turun dari Google Play Store.
Tamat