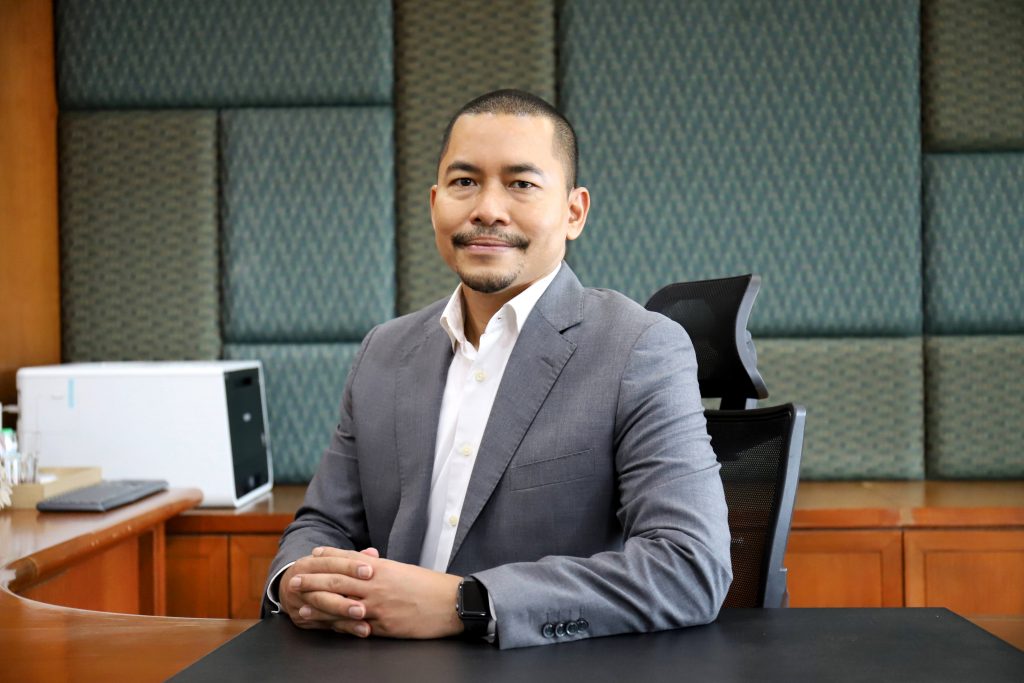 Mohd Nazrul Izam Mansor, FGV's Group Chief Executive Officer said, the Group is initiating and embracing transformation towards zero environmental impacts
The Group commits to Science-Based Targets through the Science Based Target initiative (SBTi)
KUALA LUMPUR, 28 September 2021 – FGV Holdings Berhad (FGV) is embarking on a group-wide climate action plan to fight climate change, in line with its commitment to becoming a net-zero emission business by 2050.
FGV is the first food and agriculture company in Malaysia to formalise the commitment by signing the United Nations (UN)-backed Science Based Target initiative (SBTi) Business Ambition for 1.5 Celsius (1.5°C) pledge, which calls for limiting global warming to 1.5°C.
The science-based targets provide a defined carbon management framework to reduce emissions in line with the latest climate science to limit the global temperature rise at 1.5°C. The commitment to science-based targets requires FGV to halve its greenhouse gas emissions by 2030 and hit net zero emissions by no later than 2050. FGV will also need to set up short and mid-term targets to ensure effective emissions tracking and consistent annual reduction.
Mohd Nazrul Izam Mansor, FGV's Group Chief Executive Officer said, the Group is initiating and embracing transformation towards zero environmental impacts.
"FGV has developed an integrated climate action plan based on six key strategic factors which include climate governance and risk management, carbon management, operational efficiency, waste management, water management, and climate awareness. The integrated climate action plan is fundamental to FGV's success in reaching our reduction target and making a real change."
"FGV was founded on the principle of poverty eradication and sustainable development. As the adverse impacts of global warming are likely to affect low-income communities first, it is FGV's obligation as a responsible business and industry leader to be on the frontline of the fight against climate change," he continued.
Besides the recent establishment of its Board Sustainability Committee, whose main role is to assist FGV's Board in fulfilling its oversight responsibilities concerning FGV Group's sustainability agenda, FGV also established a climate action unit as a dedicated management role to strategise and execute the company's climate action programmes at the working level. This restructuring reflects and reinforces FGV's heightened commitment to climate action, environmental protection and sustainability agenda. 
Speaking on corporate leadership on climate awareness, Mohd Nazrul said, "Keeping the temperature below 1.5°C is only possible through collective actions. For a company to fulfil its commitment to sustainability and net-zero economy, its employees and consumers must embody the same values."
"Therefore, we call the government and the private sector to come together to realise a net-zero economy. We also welcome any future potential collaborations and engagement with the government and the private sector to drive awareness and commitment on climate action at a national level," continued Mohd Nazrul.
In line with this, FGV has initiated a group-wide climate awareness and education programme under the umbrella branding of SMART4Climate. Programmes under SMART4Climate will target FGV's staff and the public with the aim to drive climate awareness and education at a national level. As part of its SMART4Climate programmes, FGV will soon launch its inaugural climate change national essay competition which is organised in collaboration with the Ministry of Environment and Water (KASA).  
In response to the increasing urgency for climate action and the success of science-based targets to date, FGV hopes other companies will take urgent action and commit to science-based emissions reduction targets in the efforts to limit the global temperature rise to 1.5°C.  
End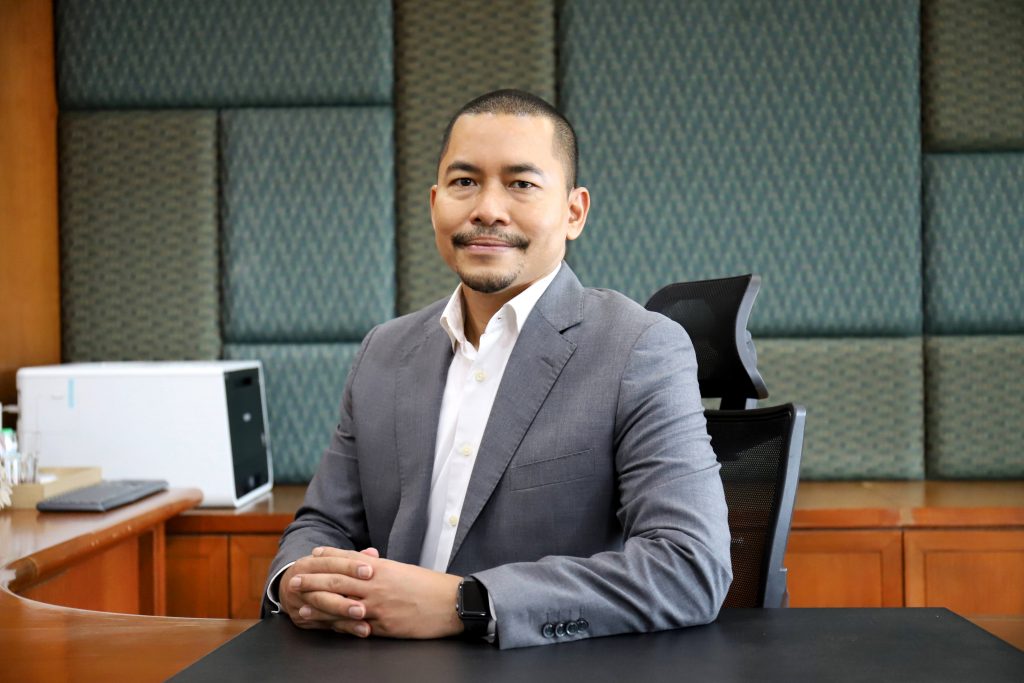 Mohd Nazrul Izam Mansor, Ketua Pegawai Eksekutif Kumpulan FGV memaklumkan bahawa, Kumpulan telah memulakan dan menerapkan usaha transformasi ke arah impak sifar terhadap alam sekitar

Kumpulan komited terhadap Sasaran Berpandukan Sains melalui inisiatif Sasaran Berpandukan Sains (SBTi)
KUALA LUMPUR, 28 September 2021 – FGV Holdings Berhad (FGV) melancarkan pelan tindakan perubahan iklim bagi keseluruhan kumpulan syarikat demi menangani perubahan iklim, sejajar dengan aspirasinya untuk menjadi syarikat sifar bersih menjelang 2050.
FGV merupakan syarikat makanan dan perladangan pertama di Malaysia yang memformalkan komitmen tersebut dengan menandatangani ikrar Business Ambition for 1.5°C yang diterajui oleh SBTi. Ikrar ini turut disokong oleh Persatuan Bangsa-Bangsa Bersatu (PBB) sebagai usaha utama untuk mengehadkan pemanasan global pada paras 1.5°C.
Sasaran pengurangan karbon berpandukan sains menyediakan rangka kerja pengurusan karbon yang ditentukan untuk mengurangkan pelepasan gas rumah hijau sejajar dengan sains iklim semasa demi mengehadkan peningkatan suhu global pada paras 1.5°C. Komitmen terhadap sasaran berpandukan sains mengutamakan FGV untuk mengurangkan sebanyak separuh daripada jumlah pelepasan gas rumah hijau menjelang 2030 dan mencapai sasaran sifar bersih selewat-lewatnya pada tahun 2050. FGV juga perlu menetapkan sasaran jangka pendek dan sederhana untuk memastikan keberkesanan pengurangan karbon tahunan secara konsisten.
Mohd Nazrul Izam Mansor, Ketua Pegawai Eksekutif Kumpulan FGV memaklumkan bahawa, Kumpulan telah memulakan dan menerapkan usaha transformasi ke arah impak sifar terhadap alam sekitar.
"FGV telah menyediakan pelan tindakan perubahan iklim bersepadu berdasarkan enam faktor strategik utama yang meliputi pengurusan risiko dan tadbir urus iklim, pengurusan karbon, kecekapan operasi, pengurusan bahan buangan, pengurusan air, dan kesedaran tentang perubahan iklim. Pelan tindakan iklim bersepadu ini penting untuk menjamin kejayaan FGV untuk mencapai sasaran pengurangan karbon.
"FGV ditubuhkan untuk membasmi kemiskinan berdasarkan prinsip pembangunan lestari. Oleh kerana kesan buruk dari pemanasan global, ianya cenderung mempengaruhi masyarakat yang berpendapatan rendah, adalah menjadi kewajipan FGV sebagai syarikat dan pemain utama industri yang bertanggungjawab untuk berada di barisan hadapan dalam menangani perubahan iklim," sambung beliau.
Selain daripada penubuhan Jawatankuasa Kelestarian Lembaga Pengarah baru-baru ini yang berperanan untuk membantu Lembaga Pengarah FGV bagi menjayakan agenda kelestarian FGV, FGV juga telah menubuhkan unit tindakan perubahan iklim yang mempunyai peranan khusus berperanan menyusun strategi dan melaksanakan program tindakan iklim. Penggubahan semula ini menguatkan lagi komitmen FGV terhadap agenda perubahan iklim, perlindungan alam sekitar dan agenda kelestarian.
Berkenaan dengan kepimpinan korporat mengenai kesedaran tentang perubahan iklim, Mohd Nazrul berkata, "Memastikan suhu di bawah 1.5°C hanya boleh dicapai melalui tindakan bersama pelbagai pihak. Petugas dan pengguna kami harus menerapkan nilai yang sama agar syarikat dapat memenuhi komitmennya terhadap kelestarian dan ekonomi sifar bersih."
"Oleh itu, FGV menyeru kerajaan dan sektor swasta untuk turut bersama dalam mewujudkan ekonomi sifar bersih. Kami juga mengalu-alukan kerjasama dengan pihak kerajaan dan sektor swasta dalam mendorong kesedaran dan komitmen terhadap tindakan iklim di peringkat nasional," sambung Mohd Nazrul.
Selari dengan kepentingan kesedaran tentang perubahan iklim, FGV melancarkan program 'SMART4Climate' yang merupakan program induk kepada kempen kesedaran perubahan iklim di FGV. Program-program di bawah SMART4Climate menyasarkan kakitangan FGV dan orang ramai dengan tujuan untuk meningkatkan kesedaran tentang perubahan iklim di peringkat nasional. Sebagai sebahagian daripada program SMART4Climate, FGV akan melancarkan pertandingan esei pada peringkat nasional mengenai perubahan iklim yang dianjurkan dengan kerjasama Kementerian Alam Sekitar dan Air (KASA).
Sebagai respon terhadap peningkatan desakan bagi tindakan iklim dan kejayaan sasaran berpandukan sains, FGV berharap agar syarikat-syarikat lain akan turut mengambil tindakan segera dan komited terhadap target pengurangan pelepasan berpandukan sains dalam usaha untuk mengehadkan peningkatan suhu global pada paras 1.5°C.
Tamat