10 towers are operating and three more towers will operate in May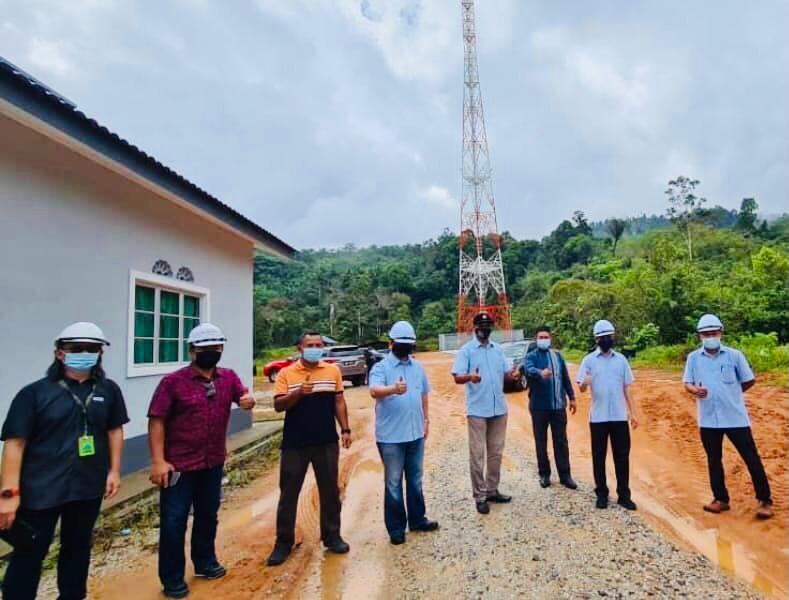 FGV Prodata CEO, En Ali Mustafa (second from left) together with Hulu Terengganu's MP Dato' Rosol Wahid (four from left), MCMC and telco representatives visit one of the towers built by FGV Prodata in Kampung Machang, Hulu Terengganu
KUALA LUMPUR, 26 March 2021 – FGV Holdings Berhad (FGV) through its subsidiary FGV Prodata Systems Sdn Bhd (FGV Prodata), built 13 telecommunication towers in Terengganu in support of the national digital economy agenda.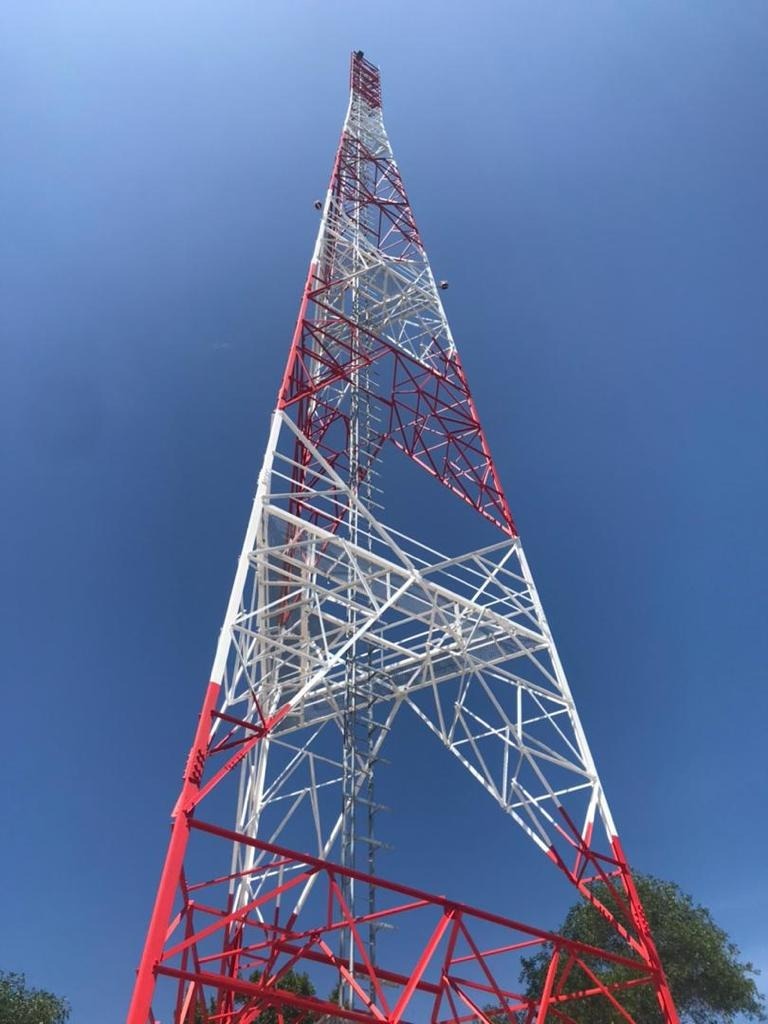 FGV Prodata has been appointed as the telecommunication tower infrastructure provider by the Malaysian Communications and Multimedia Commission (MCMC) under the National Fiberisation and Connectivity Plan Project (NFCP 1), which utilises the Universal Service Provision (USP) fund provided by MCMC.
Dato' Haris Fadzilah Hassan, FGV's Group Chief Executive Officer said, the telecommunications infrastructure provides sustainable, comprehensive, high quality and affordable digital connectivity for residents in Terengganu.
"It aims to increase the speed and stability of internet access in community internet centres (PIK) which serve to assist small entrepreneurs to increase their income and expand the market of their products. The implementation of this project is important to help students who are learning online," Haris Fadzilah added.
FGV Prodata has completed 10 telecommunication towers in the Kemaman, Dungun, Hulu Terengganu, Setiu, and Besut districts. Three more telecommunication towers in Kemaman, Hulu Terengganu and Setiu are expected to be completed by end of April and will start commencing this May.
End
10 Menara Telah Beroperasi dan 3 Lagi Menara Beroperasi Mei Ini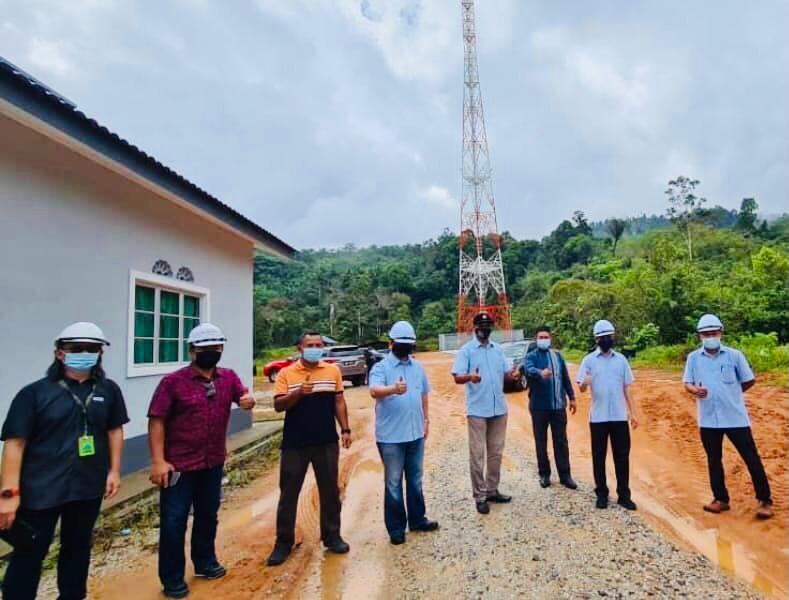 Ketua Pegawai Eksekutif FGV Prodata, En Ali Mustafa (dua dari kiri) bersama Ahli Parlimen Hulu Terengganu, Dato' Rosol Wahid (empat dari kiri), wakil SKMM dan wakil pemain telco melawat salah satu menara yang dibina oleh FGV Prodata di Kampung Machang, Hulu Terengganu
KUALA LUMPUR, 26 Mac 2021 – FGV Holdings Berhad (FGV) menerusi anak syarikatnya FGV Prodata Systems Sdn Bhd (FGV Prodata), membina 13 menara telekomunikasi di Terengganu sebagai menyokong agenda ekonomi digital negara.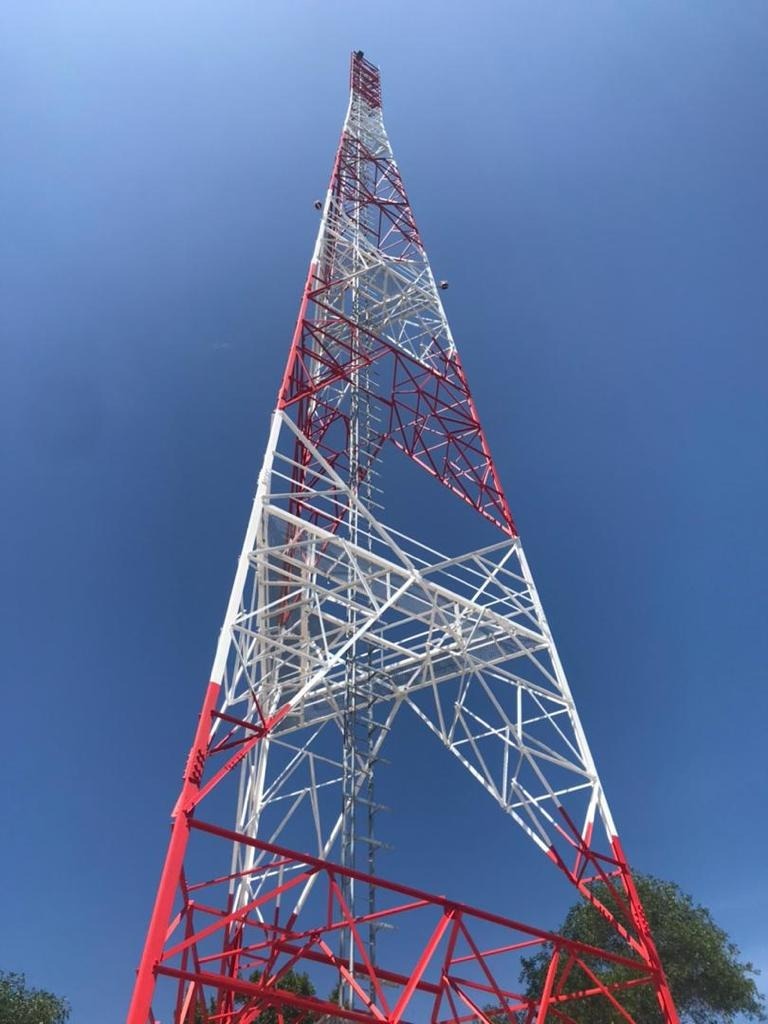 FGV Prodata dilantik sebagai penyedia infrastruktur menara telekomunikasi oleh Suruhanjaya Komunikasi dan Multimedia Malaysia (SKMM) di bawah Projek Pelan Gentian Optik dan Kesalinghubungan Negara (NFCP 1) dan menggunakan dana Pemberian Perkhidmatan Sejagat (Universal Service Provision) SKMM.
Dato' Haris Fadzilah Hassan, Ketua Pegawai Eksekutif Kumpulan FGV berkata, infrastruktur telekomunikasi ini menyediakan kesalinghubungan digital yang mampan, menyeluruh, berkualiti tinggi dan mampu dimiliki oleh penduduk negeri Terengganu.
"Ia bertujuan menambah kelajuan dan kestabilan capaian internet di pusat-pusat internet komuniti (PIK) untuk membantu usahawan kecil meningkatkan pendapatan dan memperluaskan pasaran produk-produk mereka. Perlaksanaan projek ini juga penting untuk membantu pelajar-pelajar yang mengikuti pembelajaran secara dalam talian," tambah Haris Fadzilah.
FGV Prodata telah menyiapkan 10 menara telekomunikasi di daerah Kemaman, Dungun, Hulu Terengganu, Setiu dan Besut. Tiga lagi menara telekomunikasi di Kemaman, Hulu Terengganu dan Setiu akan siap hujung April dan mula beroperasi Mei ini.
Tamat