KUALA LUMPUR, 23 October 2020 – FGV Holdings Berhad (FGV) is committed to respecting the rights of the child and their right to education.
In line with such commitment, FGV has taken the initiative to invest RM5 million in establishing 11 Community Learning Centres (CLC) in Sahabat and Kinabatangan in Sabah. The CLCs function as alternative learning centres for children who are not enrolled in formal education. The project which began in 2018 is expected to be completed in 2021 when four more CLCs in Kalabakan and Yapidmas will be operational.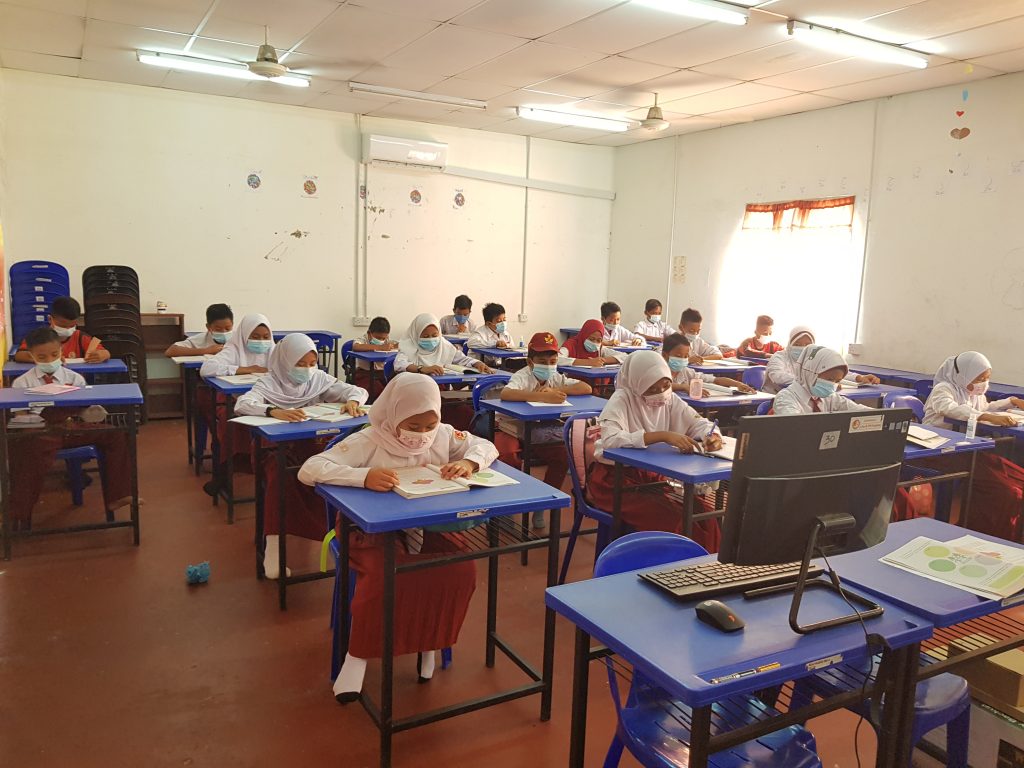 File picture: Photo was taken before the implementation of the EMCO
The CLCs are equipped with basic facilities for learning and teaching such as classrooms, desks, chairs and blackboards. The teachers are fully qualified and workers who are interested will be trained as teaching assistants.
FGV's Group Chief Executive Officer Dato' Haris Fadzilah Hassan stresses that, "Education is paramount to a child's development. It is a fundamental human right that should be enjoyed by every child, and therefore FGV is committed to ensuring that our workers' children who reside in our plantations have equal access to education."
"As most of our plantation workers in Sabah are from Indonesia, FGV is working closely with the Indonesian Embassy, the Indonesian Consulate in Tawau, as well as the Private Education and Special Education Sector of the Sabah State Education Department to jointly organise the CLCs. With this close cooperation, the CLCs have been recognised by both the governments of Malaysia and Indonesia," Haris Fadzilah further added.
The Indonesian Embassy in Malaysia through its Consulate in Tawau also provides teaching aids, syllabus, textbooks and teachers who are accredited by the Indonesian Education Ministry, for the CLCs.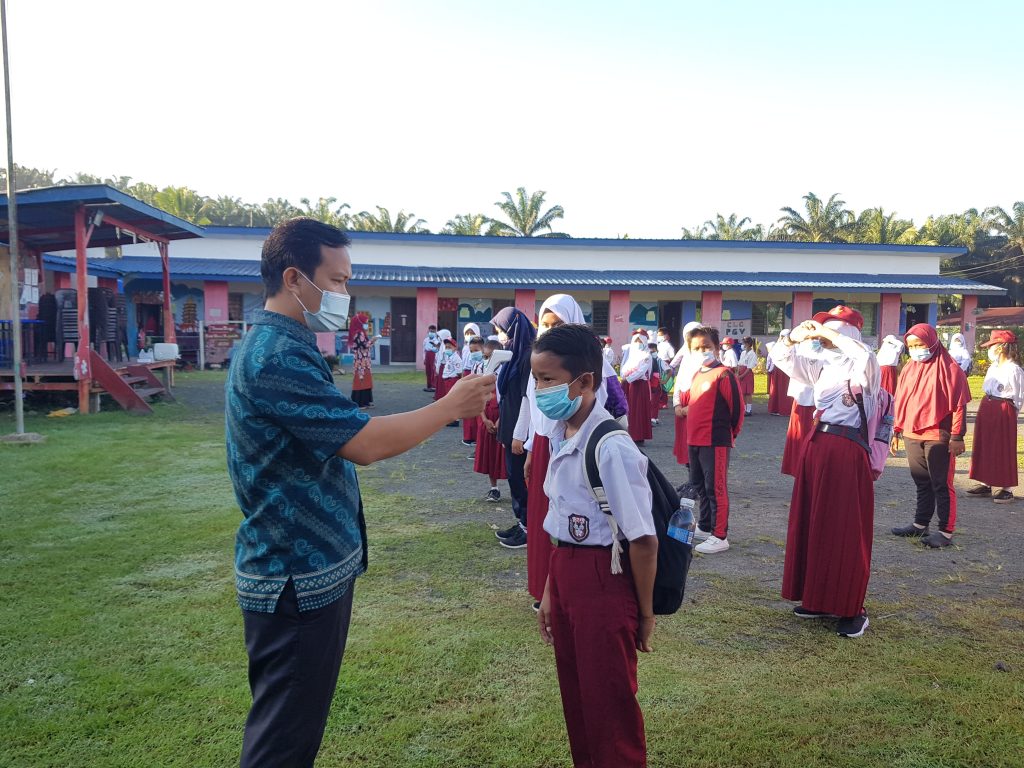 File picture: Photo was taken before the implementation of the EMCO
Bapak Sulistijo Djati Ismojo, the Indonesian Consul in Tawau highlighted that "FGV's move to establish alternative learning centres for the children of Indonesian workers is greatly appreciated and shall contribute to strengthening relations between the government and the private sector in both countries." 
"FGV's efforts should be emulated by other palm oil players as part of their commitment to human rights," he added.
There are currently 1,046 students enrolled in the 11 CLCs.  From that number, 876 are at the primary level and 170 at the secondary level.
End
KUALA LUMPUR, 23 Oktober 2020 – FGV Holdings Berhad (FGV) komited dalam menghormati hak asasi manusia berkaitan kanak-kanak khususnya terhadap hak mereka untuk mendapatkan pelajaran.
Selaras dengan komitmennya, FGV telah mengambil inisiatif dengan melabur sebanyak RM5 juta bagi mewujudkan 11 buah Pusat Pembelajaran Komuniti (CLC) di Sahabat dan Kinabatangan, Sabah. CLC berkenaan berfungsi sebagai pusat pembelajaran alternatif bagi anak-anak yang tidak berdaftar dalam pendidikan formal di sekolah. Projek yang bermula pada 2018 ini dijangka siap sepenuhnya pada 2021 apabila empat buah lagi CLC di Kalabakan dan Yapidmas mula beroperasi.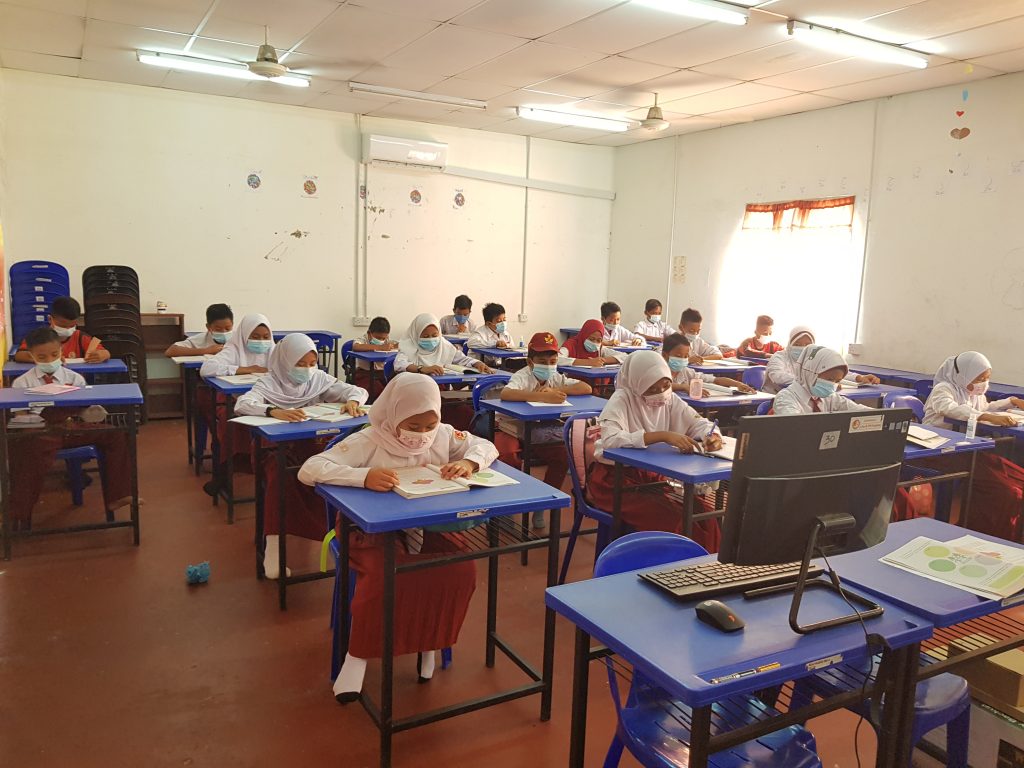 Gambar fail: Gambil diambil sebelum pelaksanaan EMCO
Semua CLC berkenaan dilengkapi dengan kelengkapan asas bagi tujuan pembelajaran dan pengajaran seperti kemudahan bilik darjah, meja, kerusi serta papan hitam. Tenaga pengajar pula terdiri daripada guru-guru yang bertauliah sementara pekerja lain yang berminat akan diberikan latihan sebagai pembantu pengajar.
Ketua Pegawai Eksekutif Kumpulan FGV, Dato' Haris Fadzilah Hassan menekankan bahawa, "pendidikan merupakan perkara yang amat penting dalam perkembangan kanak-kanak. Ia merupakan asas hak asasi manusia yang seharusnya dinikmati oleh setiap kanak-kanak. Sehubungan itu, FGV komited memastikan anak-anak pekerja yang menetap di ladang-ladang kami turut mendapat peluang pendidikan yang sama."
"Memandangkan sebahagian besar pekerja ladang kami di Sabah terdiri daripada warga Indonesia, FGV bekerjasama rapat dengan Kedutaan Besar Republik Indonesia, Konsulat Republik Indonesia di Tawau serta Sektor Pendidikan Swasta dan Pendidikan Khas Jabatan Pendidikan Sabah untuk turut serta di dalam CLC ini. Menerusi kerjasama erat ini, CLC ini diiktiraf oleh kedua-dua kerajaan negara Malaysia dan Indonesia," jelas Haris Fadzilah lanjut.
Kedutaan Besar Republik Indonesia menerusi pejabat konsulatnya di Tawau, turut menyediakan alat bantuan mengajar, penyediaan sukatan pelajaran, buku-buku teks serta guru-guru yang bertauliah di Kementerian Pendidikan Indonesia untuk keperluan CLC tersebut.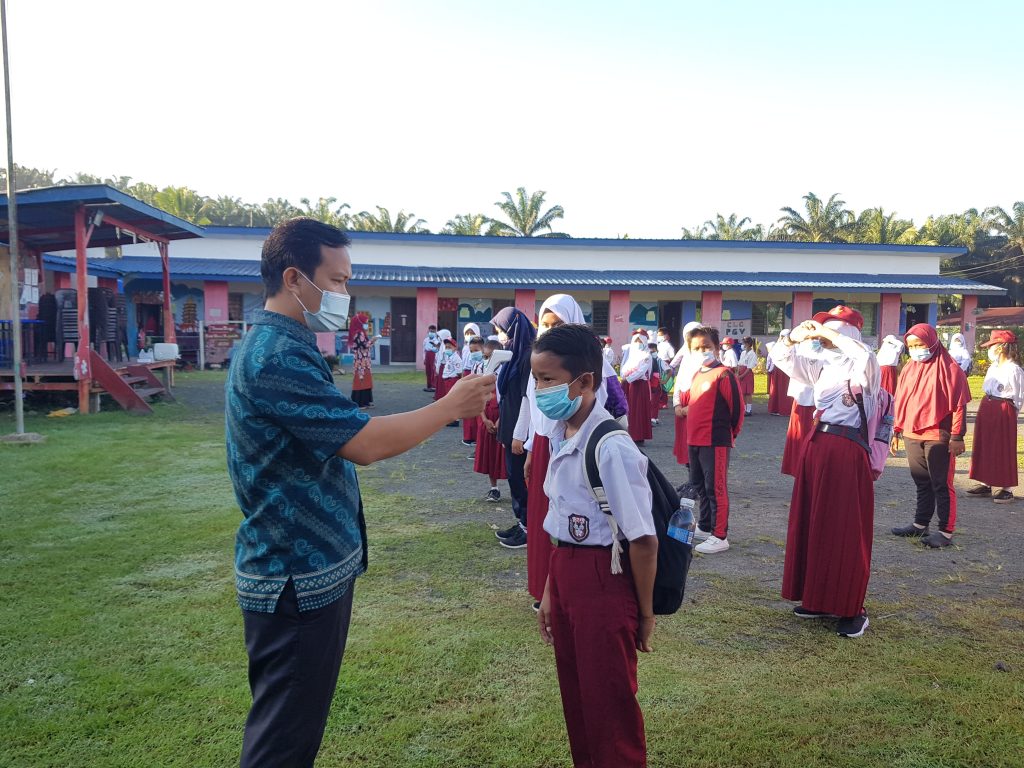 Gambar fail: Gambil diambil sebelum pelaksanaan EMCO
Konsul Republik Indonesia di Tawau, Bapak Sulistijo Djati Ismojo menyatakan, "Langkah FGV menyediakan kemudahan pembelajaran alternatif kepada anak-anak pekerja warga Indonesia ini amatlah dihargai serta mampu menguatkan lagi hubungan di antara pihak kerajaan dan swasta di kedua-dua buah negara".
"Usaha FGV ini menjadi contoh bagi pemain industri sawit yang lain sebagai sebahagian dari komitmen mereka terhadap hak asasi manusia", tambah beliau lagi.
Ketika ini seramai 1,046 orang pelajar telah mendaftar di 11 buah CLC berkenaan. Daripada jumlah tersebut, 876 orang terdiri daripada pelajar sekolah rendah sementara baki 170 orang lagi di peringkat menengah.
Tamat