DUBAI, UAE, 23 February 2016
Delima Oil Products Sdn. Bhd. (Delima Oil), a subsidiary of Felda Global Ventures Holdings Berhad (FGV), is looking at higher market penetration in the halal market industry, both domestic and global, with its line of fast moving consumer goods (FMCG) products.
At the Gulfood trade show here, Delima Oil took the opportunity to show case its products under the SAJI and ADELA brands including the newly launched SAJI All Purpose Seasoned Flour. There are over 60 products produced by Delima Oil.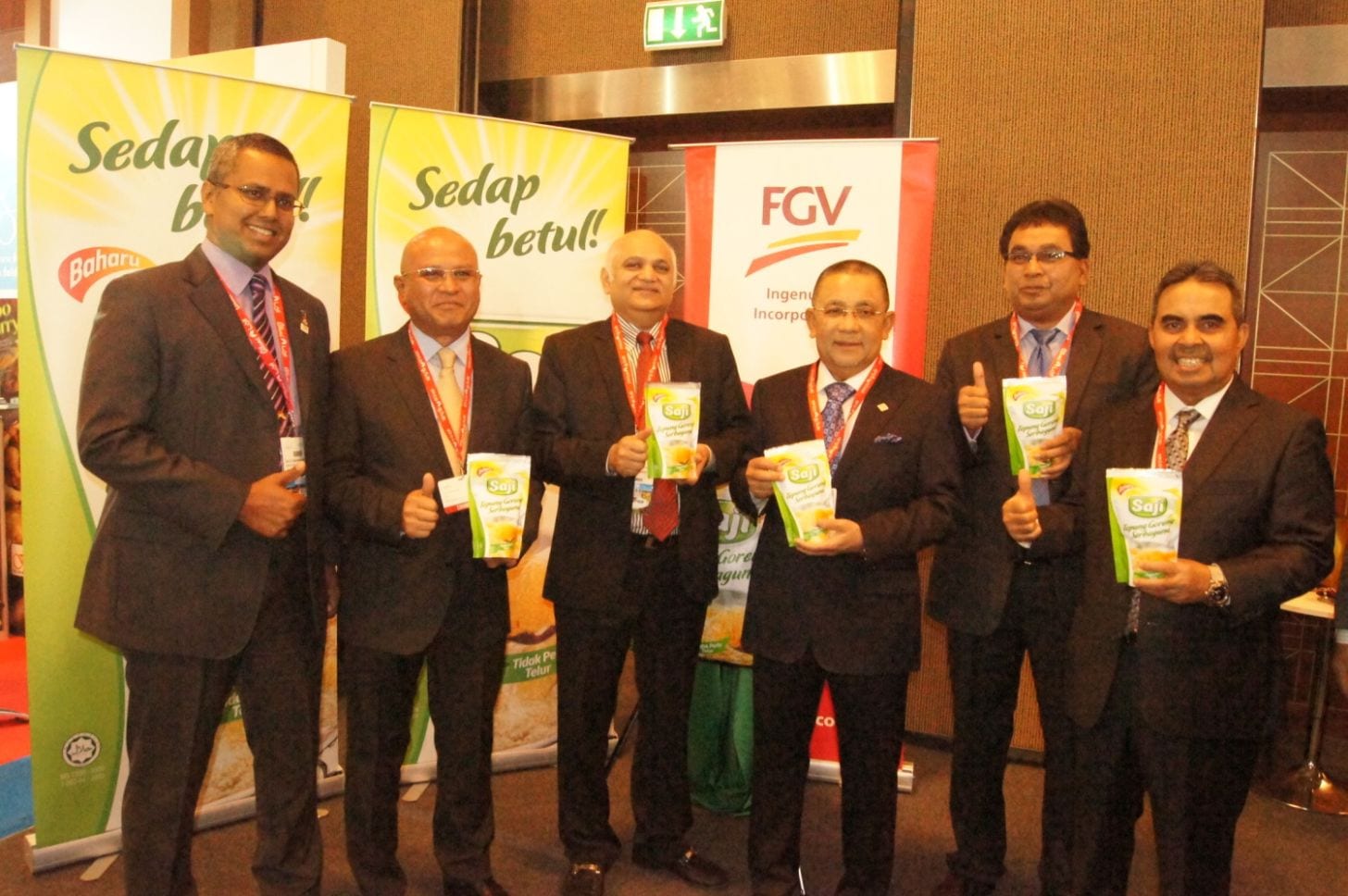 "With the global halal market now accounts for 16% of the entire global food industry, Delima Oil can leverage on the fact that all of its FMCG products are halal," said Dato' Mohd Emir Mavani Abdullah, Group President and CEO of FGV.
He added that having Halal certificates for its products will also enhance Delima Oil as a trusted brand, making it a major regional player in the FMCG market.
Adding to its array of FMCG products, SAJI All Purpose Seasoned Flour was launched at the trade show by FGV Group Chairman Tan Sri Mohd Isa Abdul Samad.
He said the move by by FGV through Delima Oil in diversifying its product range is very positive and in line with the Group's intention to reduce its dependency on upstream activities.
"Delima Oil Products has several brands under its belt apart from SAJI, such as ADELA, SUNBEAR and SERI PELANGI. These products will continue to contribute to the Group positively," he added.
The new launch, SAJI All Purpose Seasoned Flour sets itself apart from the rest by being the first major brand in the market to come in re sealable pouch for easy handling and storage, allowing the flour to retain its freshness better, a factor that household consumers would appreciate.
SAJI All Purpose Seasoned Flour simplifies the process to attain crispy fried food by simplifying the cooking preparation as it is already a complete mix of flour and choice herbs, there is no need for consumers to add anything else to the mixture.
SAJI All Purpose Seasoned Flour is the best coating for frying meat, seafood and vegetables. It comes in 300 gm pouches and retailing at RM3.90 per pouch.
According to Delima Oil Chief Executive Officer, Ahmad Salman Omar "SAJI All Purpose Seasoned Flour is the right complement to our best selling product, SAJI Cooking Oil. Considering that the average Malaysia household of families with children would likely have fried food such as fried chicken during meals, we believe this new product will be well received especially by this segment of the market."