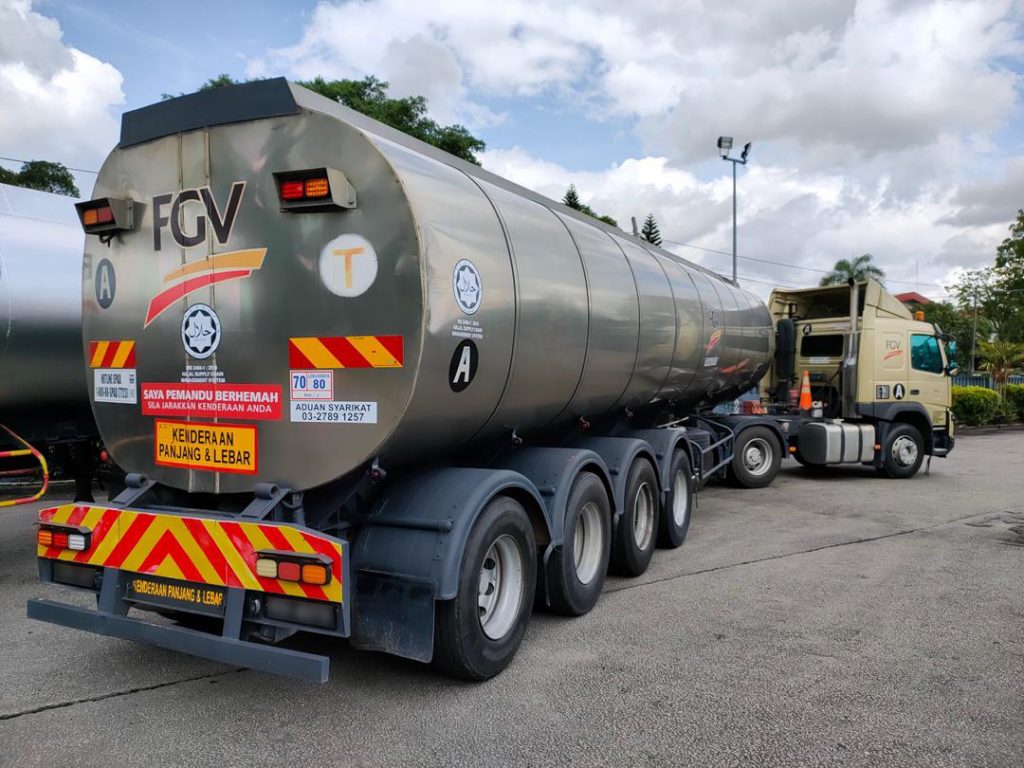 FGV Transport's tanker truck receives JAKIM halal logistics certification to carry palm-based liquid products to meet customer demand.
KUALA LUMPUR, 15 December 2020 – FGV Transport Services Sdn Bhd (FGV Transport), a subsidiary of FGV Holdings Berhad (FGV) has received halal logistics certification from the Department of Islamic Development Malaysia (JAKIM) for 76 tanker trucks operating at its Pasir Gudang depot in Johor.
The halal logistics certification falls under the category of Halal Supply Chain Management System for transportation. It includes transportation services for palm-based liquid products such as crude palm oil, palm kernel oil as well as processed palm oil.
Dato' Haris Fadzilah Hassan, FGV's Group Chief Executive Officer said, "The recognition given by JAKIM for this first batch of tanker trucks is a first step in our efforts to develop the halal transportation segment in phases. In addition to meeting the increasing demand for halal logistics, it is also a benchmark towards comprehensively achieving halal certification for the Group's future business operations."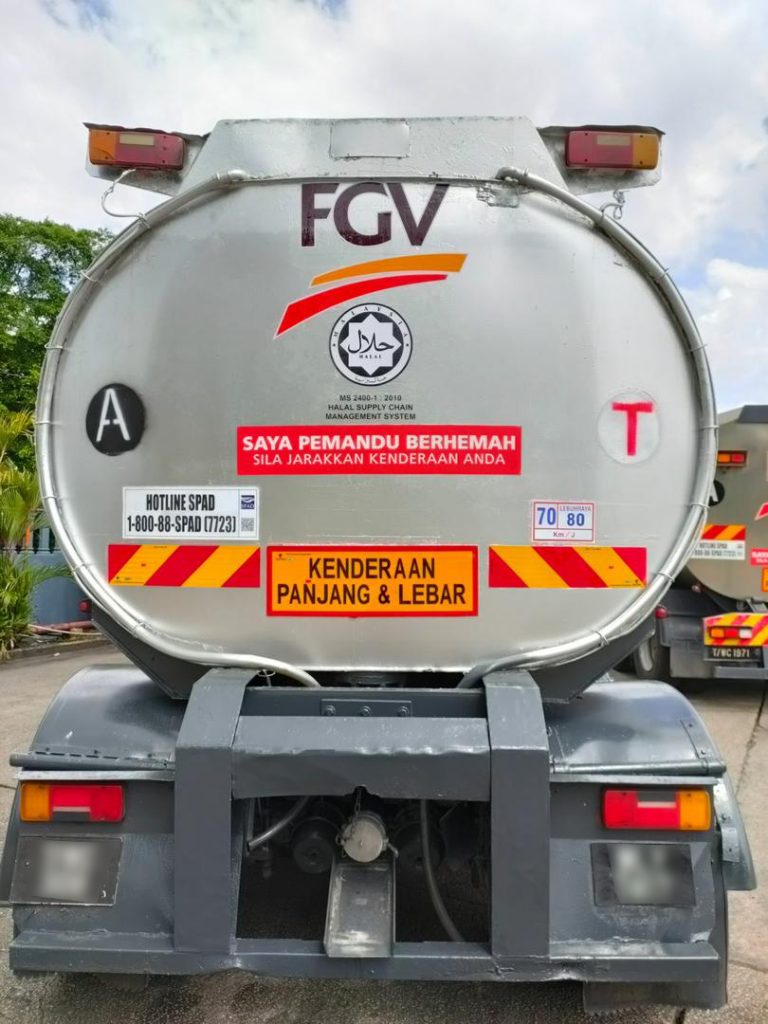 The tanker trucks received halal recognition in accordance with the quality standards set by Malaysia Standard MS2400-1:2010, where every aspect of Halalan Toyyiban and hygiene practices are observed to ensure the halal status of the products carried.
Four more FGV Transport operating depots in Kuantan (Pahang), Port Klang and Shah Alam (Selangor) as well as Sahabat (Sabah) will be carrying out the processes to obtain halal logistics certification by 2021.
FGV Transport also plans to expand the halal logistics certification scope to include a side curtain lorry early next year to meet the demand for halal transportation for fast-moving consumer goods (FMCG) and other halal products.
END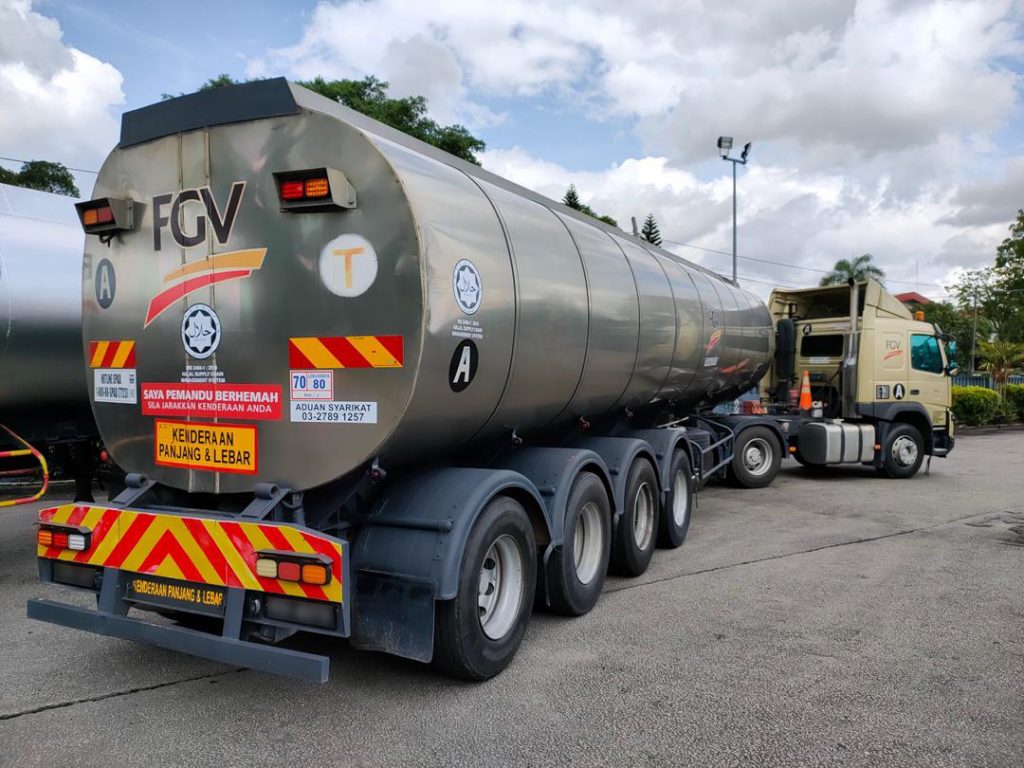 Lori tangki FGV Transport menerima pensijilan logistik halal JAKIM untuk membawa produk cecair berasaskan sawit bagi memenuhi permintaan pelanggan.
KUALA LUMPUR, 15 Disember 2020 – FGV Transport Services Sdn Bhd (FGV Transport), anak syarikat FGV Holdings Berhad (FGV) telah menerima pensijilan logistik halal daripada Jabatan Kemajuan Islam Malaysia (JAKIM) untuk 76 buah lori tangki yang beroperasi di depot Pasir Gudang, Johor.
Pensijilan logistik halal ini adalah bagi kategori Sistem Pengurusan Rantaian Bekalan Halal untuk pengangkutan. Ia merangkumi perkhidmatan pengangkutan produk cecair berasaskan sawit seperti minyak sawit mentah, minyak isirong sawit serta minyak sawit sudah diproses.
Dato' Haris Fadzilah Hassan, Ketua Pegawai Eksekutif Kumpulan FGV berkata, "Pengiktirafan dari JAKIM untuk kumpulan lori tangki pertama ini merupakan langkah awal dalam usaha mengembangkan segmen pengangkutan halal secara berperingkat. Selain memenuhi peningkatan permintaan terhadap logistik halal, ia juga penanda aras ke arah mencapai pensijilan halal secara komprehensif bagi operasi perniagaan Kumpulan di masa hadapan."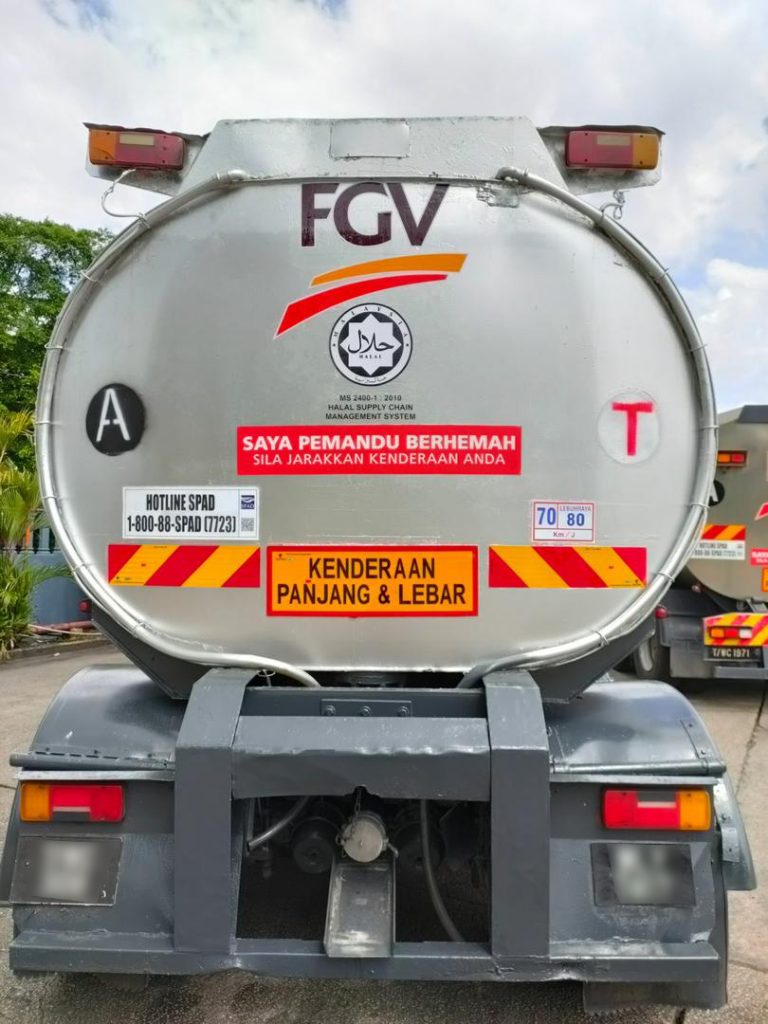 Lori-lori tangki tersebut memperoleh pengiktirafan halal sesuai dengan standard kualiti yang ditetapkan Standard Malaysia MS2400-1:2010, di mana setiap aspek Halalan Toyyiban dan amalan-amalan kebersihan dipraktikkan bagi menjamin status halal produk yang dibawa.
Empat lagi depot operasi FGV Transport di Kuantan (Pahang), Pelabuhan Klang dan Shah Alam (Selangor) serta Sahabat (Sabah) akan menjalankan proses-proses bagi memperolehi pensijilan logistik halal pada tahun 2021.
FGV Transport juga merancang untuk memperluaskan skop pensijilan logistik halal merangkumi lori tirai tepi (side curtain lorry) pada awal tahun hadapan bagi memenuhi permintaan pengangkutan halal untuk barangan pengguna cepat laris (FMCG) serta produk-produk halal yang lain.
TAMAT