KUALA LUMPUR, 12 November 2020 – Through its robust traceability initiatives, FGV Holdings Berhad (FGV) has achieved 81 percent of Traceability to Plantation (TTP) of its Fresh Fruit Bunches (FFB) to date, on-track of its target to achieve 100 percent TTP milestone by fourth quarter of 2021.
The traceability initiatives within FGV ensure that the FFB sourced are not linked to deforestation, planting on peat and open burning, in line with FGV's Group Sustainability Policy (GSP) and the No Deforestation, No Peat and No Exploitation (NDPE) commitment.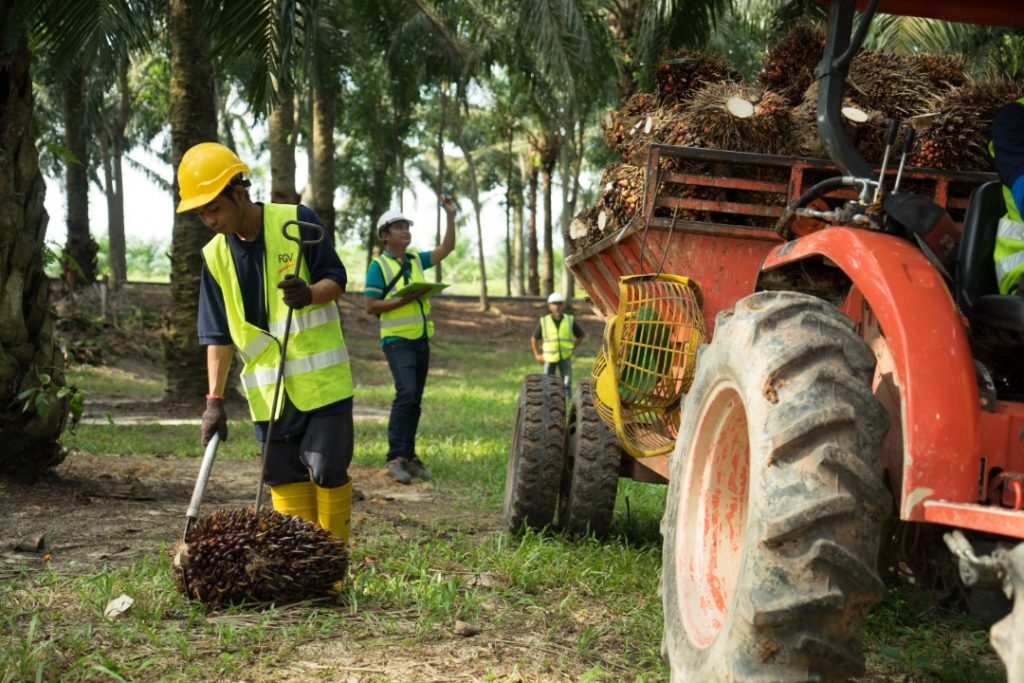 Group Chief Executive Officer, Dato' Haris Fadzilah Hassan said, "While we are 100 percent traceable to the mills, tracing FFB to the plantations of origin presents a unique set of challenges attributed to the complexity of the supply chain in FFB traders' network. This is due to the fact that FGV sources two-thirds of its FFB from external suppliers comprising FELDA settlers, independent smallholders as well as FFB traders, while only one-third of FFB are sourced directly from our own estates."
"Therefore, achieving TTP beyond 80 percent is a huge milestone for us and we are committed to ensure we achieve full traceability by next year," added Haris Fadzilah.
As of October 2020, 28 percent of our FFB supply are sourced internally from our estates, while 72 percent are sourced externally. Of this external supply, 63 percent is supplied directly from FELDA settlers, 2 percent from independent smallholders, 4 percent from private estates, 2 percent from cooperative, and 28 percent is supplied through FFB traders in Malaysia.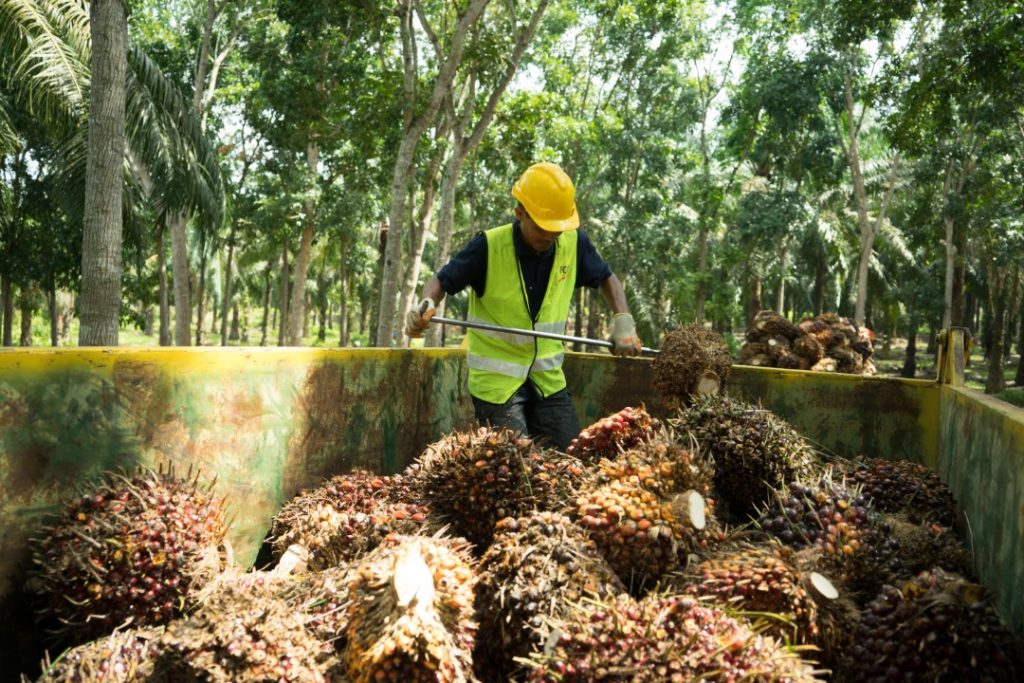 As part of FGV's continued commitment to traceability and better assurance of our products, FGV has established a traceability and risk mapping programme. This programme is aimed to identify and verify the sustainability risks, including environmental as well as social and human rights risks, associated with external suppliers based on their specific geographical areas.
Furthermore, in promoting greater compliance by suppliers to our standards, FGV collaborates with the Malaysia Institute for Supply Chain Innovation (MISI) and Malaysia's National Applied Research and Development Centre (MIMOS) to work on the validation of traceability data information, verification of external suppliers' compliance to our Group Sustainability Policy, and development of FGV's suppliers' sustainability status through the Preferred Network Programme (PNP).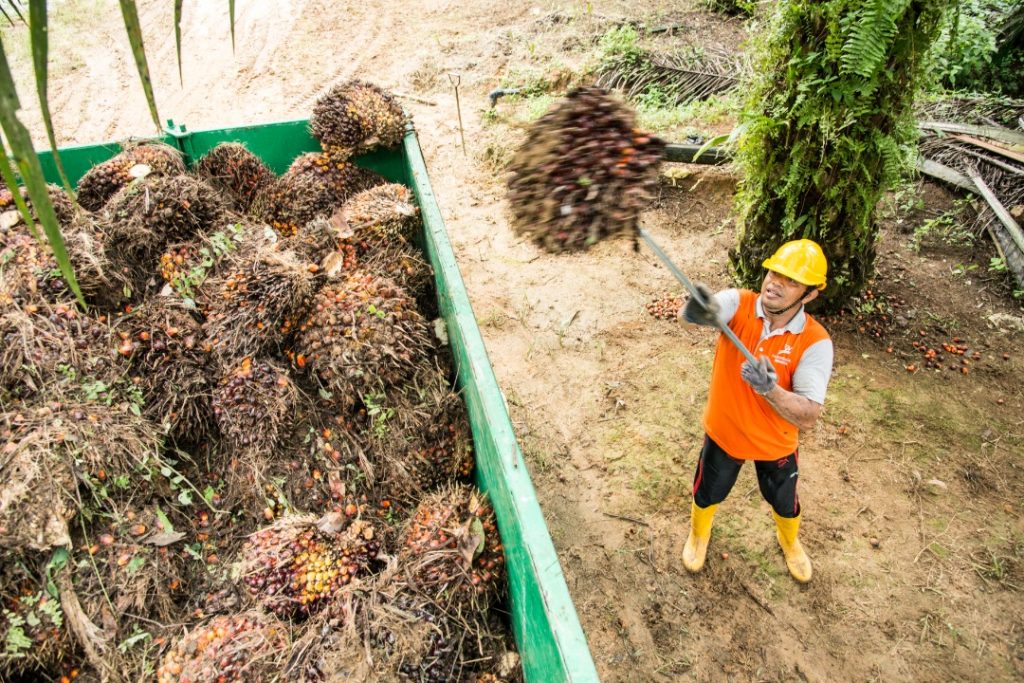 In keeping with the commitment of transparency, FGV has also created the Traceability of Product (FGV-ToP), a computerised traceability system that enables our customers to obtain details such as the certification, geolocation and production per month of its mills.
End
KUALA LUMPUR, 12 November 2020 – Melalui inisiatif kebolehkesanan yang kukuh, FGV Holdings Berhad (FGV) telah mencapai 81 peratus Kebolehkesanan ke Ladang (TTP) Tandan Buah Segar (TBS) sehingga kini, dan berada pada landasan untuk mencapai sasaran 100 peratus TTP pada suku keempat 2021.
Inisiatif kebolehkesanan FGV adalah untuk memastikan bahawa sumber TBS tidak terlibat dengan penyahhutanan, penanaman tanah gambut dan pembakaran terbuka, selaras dengan Dasar Kelestarian Kumpulan (GSP) dan komitmen Tiada Penebangan Hutan, Tiada Tanah Gambut dan Tiada Eksploitasi (NDPE).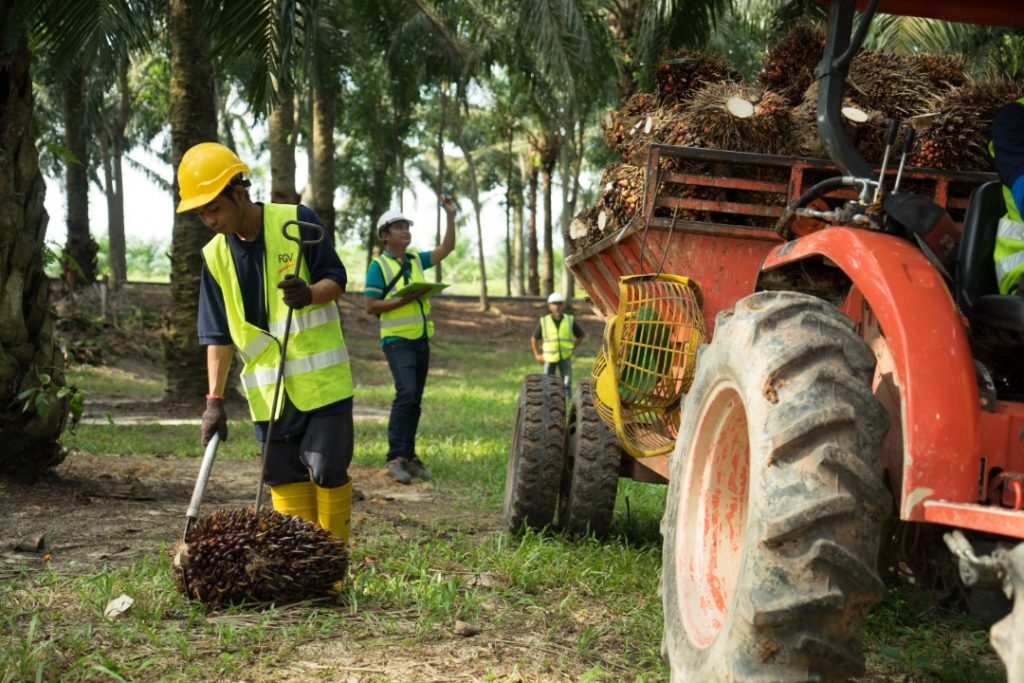 Ketua Pegawai Eksekutif Kumpulan, Dato' Haris Fadzilah Hassan berkata "Walaupun Kebolehkesanan Ke Kilang (TTM) kami adalah 100 peratus, kebolehkesanan TBS ke ladang asal merupakan satu cabaran yang unik disebabkan oleh kerumitan rantaian bekalan dalam rangkaian peniaga TBS. Ini kerana FGV memperolehi dua pertiga sumber TBS daripada pembekal luar yang terdiri daripada peneroka FELDA, pekebun kecil bebas, ladang swasta dan juga peniaga TBS, manakala hanya satu pertiga TBS yang diperolehi secara langsung adalah dari ladang sendiri".
"Oleh itu, pencapaian TTP yang melebihi 80 peratus merupakan kejayaan besar bagi kami dan kami komited untuk memastikan kebolehkesanan penuh dapat dicapai menjelang tahun hadapan," tambah Haris Fadzilah.
Sehingga Oktober 2020, 28 peratus bekalan TBS kami diperolehi secara dalaman dari ladang sendiri, sementara 72 peratus adalah dari sumber luar. Daripada bekalan luar ini, 63 peratus dibekalkan terus daripada peneroka FELDA, 2 peratus daripada pekebun kecil bebas, 4 peratus daripada ladang swasta, 2 peratus daripada koperasi, dan 28 peratus melalui peniaga TBS di Malaysia.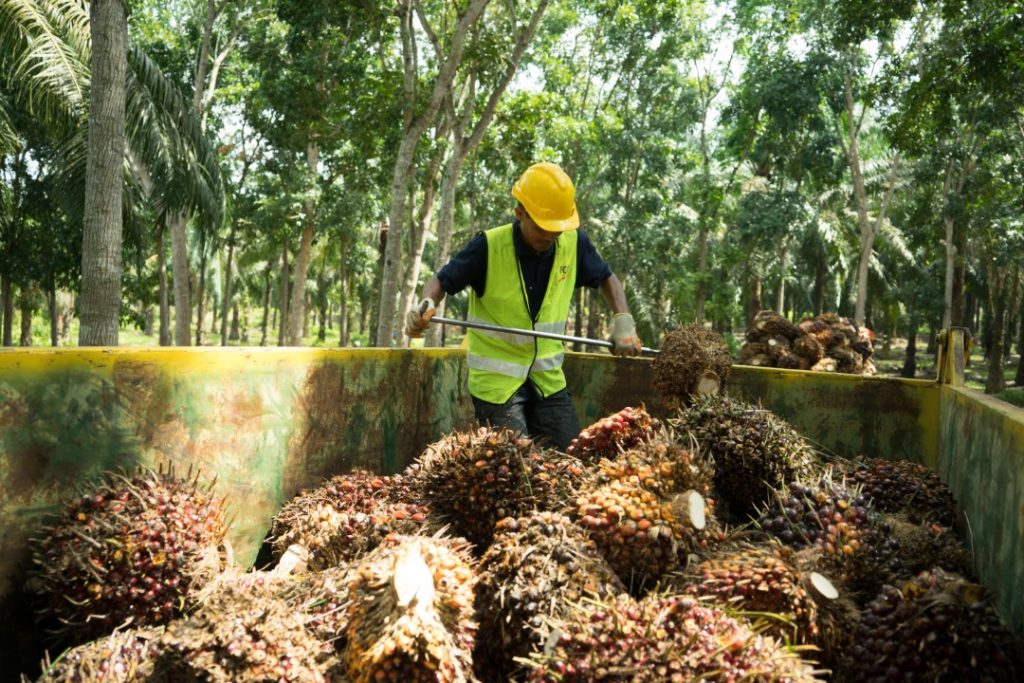 Sebagai sebahagian daripada komitmen berterusan FGV terhadap kebolehkesanan dan jaminan produk, FGV telah mewujudkan program kebolehkesanan dan pemetaan risiko. Program ini bertujuan untuk mengesan dan mengenal pasti risiko kelestarian, termasuk risiko alam sekitar serta sosial dan hak asasi manusia, yang berkaitan dengan pembekal-pembekal luar berdasarkan kawasan geografi mereka.
Selain itu, dalam menggalakkan pematuhan yang lebih baik oleh pembekal mengikut piawaian syarikat, FGV sedang bekerjasama dengan Institut Inovasi Rantaian Bekalan Malaysia (MISI) dan Pusat Penyelidikan dan Pembangunan Gunaan Nasional Malaysia (MIMOS) untuk mengusahakan pengesahan maklumat data kebolehkesanan, pengesahan pembekal luaran mematuhi Dasar Kelestarian Kumpulan, dan peningkatan status kelestarian pembekal FGV melalui Program Rangkaian Pilihan (PNP).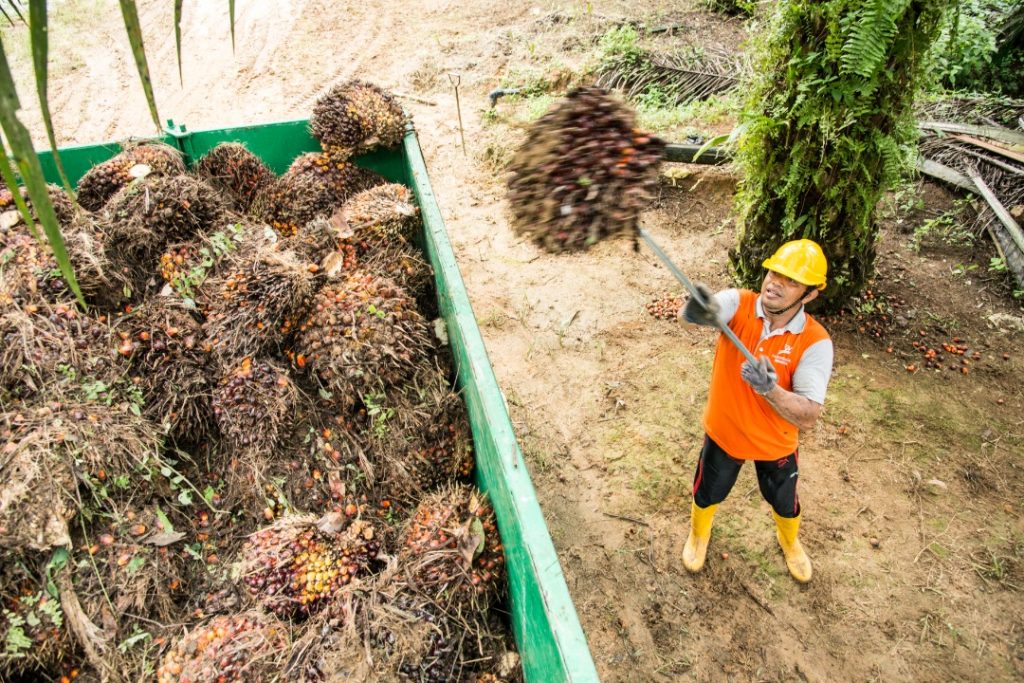 Sesuai dengan komitmen ketelusan, FGV juga telah membangunkan Traceability of Product (FGV-ToP), yang merupakan sebuah sistem kebolehkesanan berkomputer yang membolehkan pelanggan kami mendapatkan maklumat seperti status terkini pensijilan, geolokasi dan pengeluaran bulanan setiap kilang.
Tamat