KUALA LUMPUR, 3 August 2017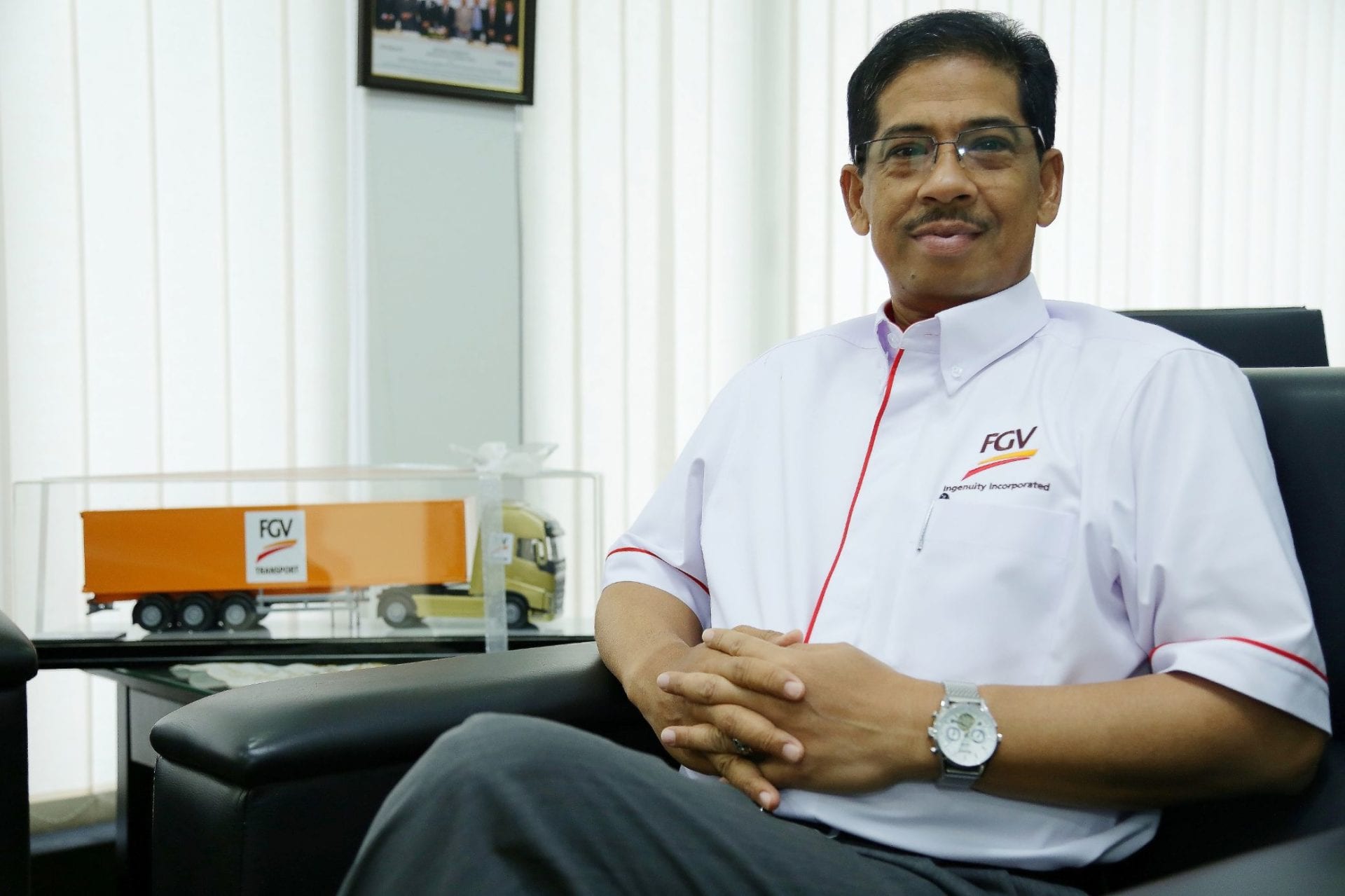 The intensive programme carried out by Felda Global Ventures Holdings Berhad (FGV) to overcome labour shortage at its plantations has seen positive results.
FGV Officer-In-Charge, Dato' Khairil Anuar Aziz said, the programme is progressing smoothly and workers from Bangladesh and Indonesia have begun to arrive in stages this month to cover the current shortage of approximately  8,000 workers.
"To date, we have hired almost 600 foreign workers. Insya-Allah this labour shortage problem is being addressed immediately within the next few months. This is a top priority for FGV to ensure optimum production from our plantations," said Dato' Khairil.
He said FGV deeply appreciates the commitment and support rendered by the Government and staff of Ministry of Home Affairs, the Immigration Department, the Labour Department of Peninsular Malaysia, the Ministry of Human Resources and the Ministry of Plantation Industries and Commodities.
"Also, our utmost gratitude to the High Commission of Bangladesh, the Indonesian Embassy, the Malaysian High Commission in Bangladesh and the Malaysian Embassy in Indonesia for their strong commitment towards this effort.
"FGV will always ensure every entry process of its foreign workers is in compliance with both countries' laws and policies. As a responsible company, we are also committed to the standards set by the Roundtable on Sustainable Palm Oil (RSPO) on the employment hiring process," said Dato' Khairil.
FGV operates over 450,000 hectares of plantations across the country including Sabah and Sarawak. The plantation sector contributes 70 percent towards the main source of FGV's income, putting it amongst the world's major crude palm oil producers.
The effort to strengthen the plantation workforce would positively impact the company and maximise returns to its shareholders including Felda settlers.
Dato' Khairil adds, FGV is actively conducting Research and Development (R&D) for the plantation sector especially in the areas of mechanisation to ease the workload and efficiency of day-to-day operations.
"Work undertaken by plantation workers is now assisted by mechanical equipment as well as high tech machineries compared to the past, thus, FGV is also actively promoting this career opportunity amongst locals," he said.
FGV has recently launched a nationwide recruitment drive to hire plantation workers and applications can be sent directly to FGV offices nearby or email to career@feldaglobal.com and for more information on career opportunities and open interview please visit FGV website at www.feldaglobal.com and Facebook www.facebook.com/feldaglobalofficial/.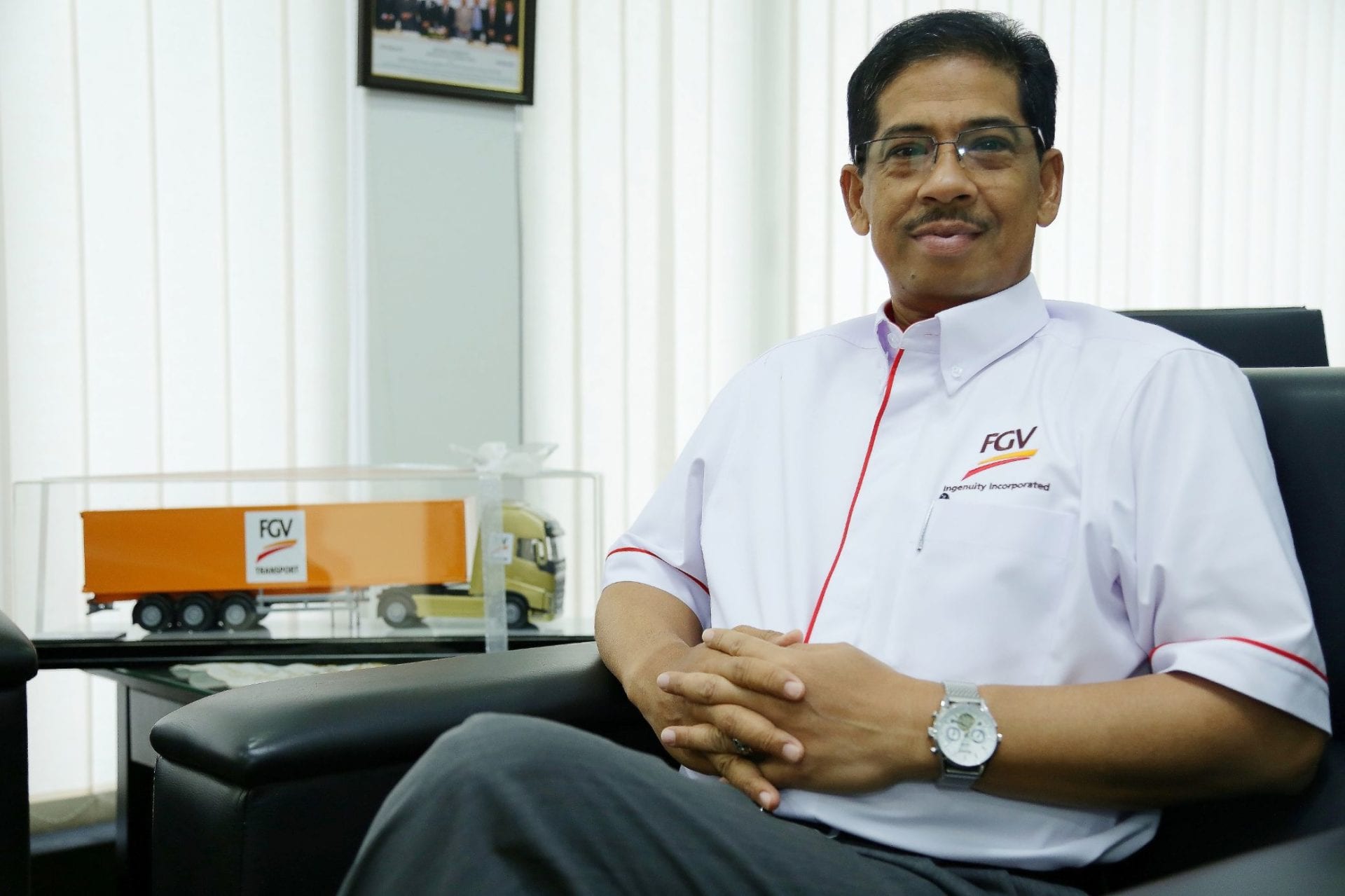 Program pengambilan tenaga kerja untuk sektor perladangan secara intensif yang dilaksanakan oleh Felda Global Ventures Holdings Berhad (FGV) ketika ini telah mula membuahkan hasil yang memberangsangkan.
Pegawai Bertanggungjawab FGV, Dato' Khairil Anuar Aziz berkata, program berkenaan ketika ini berjalan lancar dan proses kemasukan tenaga kerja dari Bangladesh dan Indonesia telah mula direkodkan secara berperingkat pada bulan ini bagi menampung kekurangan kira-kira 8,000 orang tenaga kerja ketika ini.
"Setakat ini, hampir 600 tenaga kerja asing baru telah diambil masuk. Insya-Allah, masalah kekurangan pekerja ini sedang diatasi dengan segera dalam tempoh beberapa bulan akan datang. Ini merupakan keutamaan bagi FGV bagi memastikan pengeluaran yang optimum dari ladang-ladang kami," kata Dato' Khairil.
Ujarnya, FGV amat menghargai komitmen dan sokongan yang telah diberikan oleh pihak Kerajaan dan semua warga kerja Kementerian Dalam Negeri, Jabatan Imigresen, Jabatan Tenaga Kerja Semenanjung Malaysia, Kementerian Sumber Manusia dan Kementerian Perusahaan Perladangan & Komoditi.
"Penghargaan juga kepada Pesuruhjaya Tinggi Bangladesh, Kedutaan Indonesia,  Pesuruhjaya Tinggi Malaysia di Bangladesh dan Kedutaan Malaysia di Indonesia yang memberikan komitment tinggi terhadap usaha ini.
"FGV akan sentiasa memastikan setiap proses kemasukan tenaga kerja asing adalah mematuhi perundangan dan polisi yang ditetapkan di kedua-dua negara. Sebagai sebuah syarikat bertanggungjawab, kami komited terhadap standard yang ditetapkan oleh Rundingan Meja Bulat Minyak Sawit Mampan (RSPO) dalam proses penggajian pekerja asing," ujar Dato' Khairil.
FGV mengusahakan ladang seluas lebih 450,000 hektar di seluruh negara termasuk Sabah dan Sarawak. Sektor perladangan merupakan sumber utama pendapatan FGV iaitu sebanyak 70% yang meletakkannya sebagai antara pengeluar utama minyak sawit mentah dunia.
Hasil usaha menambah tenaga kerja di ladang-ladang ini secara langsung akan membawa impak positif kepada syarikat dan pulangan yang akan diberikan kepada para pemegang saham termasuklah para peneroka.
Tambah Dato' Khairil, FGV giat menjalankan Penyelidikan dan Pembangunan (R&D) untuk sektor perladangan terutamanya dari segi penjenteraan bagi meringankan beban kerja dan mempercepatkan operasi harian.
"Tugas pekerja ladang banyak dibantu oleh peralatan mekanikal serta jentera berteknologi tinggi berbanding dahulu, oleh sebab itu FGV sedang meningkatkan promosi peluang pekerjaan ini di kalangan penduduk tempatan," katanya.
FGV baru-baru ini melancarkan kempen pengambilan pekerja dan permohonan boleh dihantar terus ke pejabat-pejabat FGV berdekatan atau e-mel terus ke career@feldaglobal.com  dan untuk maklumat lanjut mengenai peluang kerjaya dan tarikh temu duga terbuka boleh melayari laman sesawang FGV di www.feldaglobal.com dan Facebook www.facebook.com/feldaglobalofficial/.