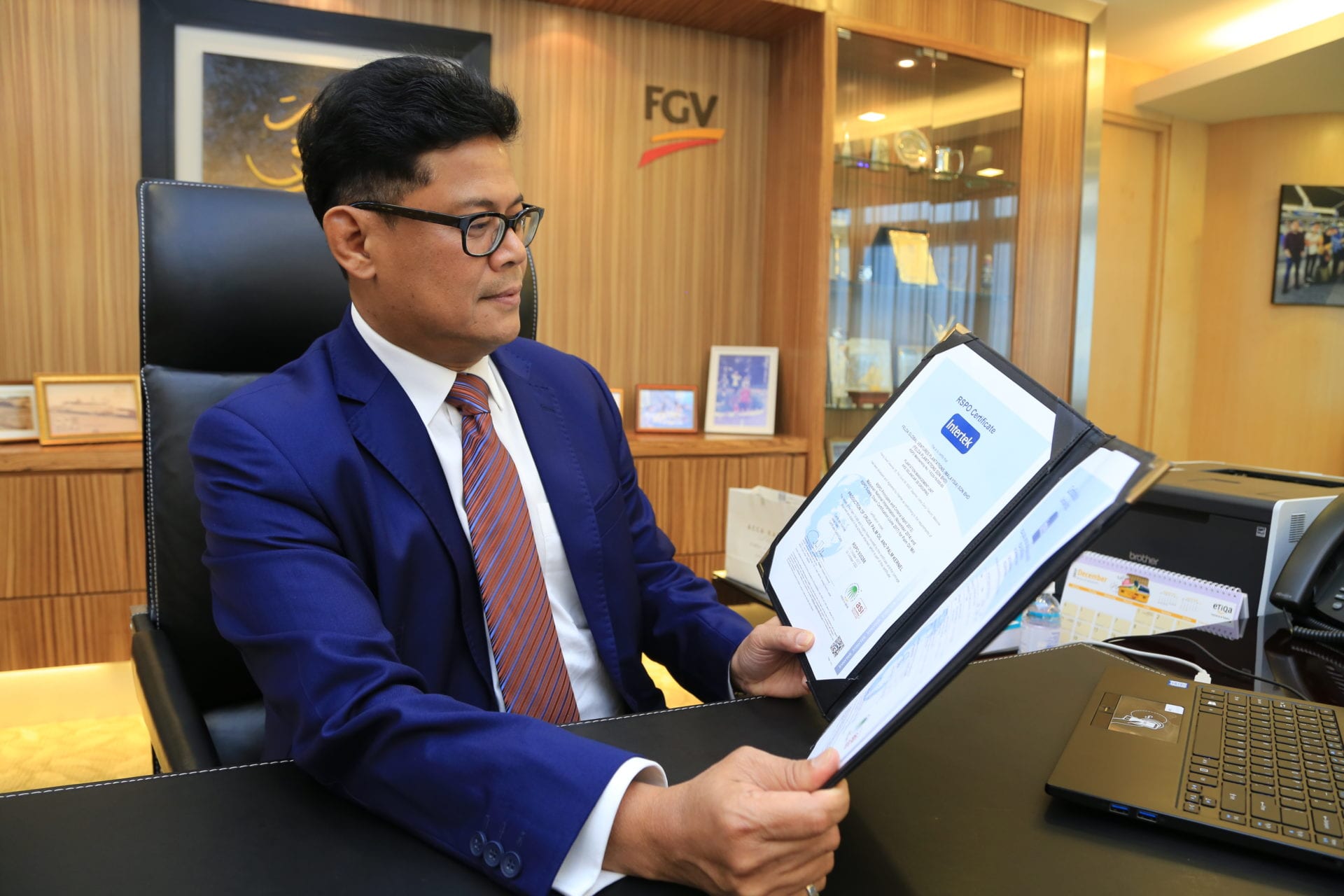 FGV is pleased to announce that it has received its Roundtable Sustainable Palm Oil (RSPO) Principles and Criteria (P&C) ("RSPO P&C") certification for eight mill complexes at the end of 2017 following its voluntary withdrawal from the RSPO certification in May 2016.
The eight mill complexes that have so far been certified are expected to produce over 200,000 MT of Certified Sustainable Palm Oil (CSPO) and almost 60,000 MT of Certified Sustainable Palm Kernel Oil (CSPK).
Aside from capitalising on the premium offered, FGV will be able to access markets in the European Union (EU) and North America, as well as customers that demand certified palm oil products.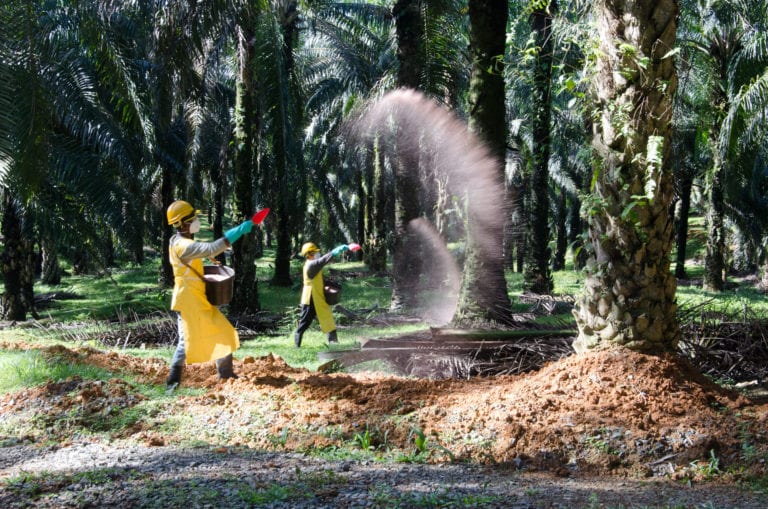 "This is indeed a good start to the year, thanks to the committed workforce in FGV who have embraced our transformative sustainability programme that we embarked on in May 2016," said Group President and Chief Executive Officer, Dato' Zakaria Arshad.
Back in May 2016, whilst remaining a member of RSPO, FGV had withdrawn its RSPO P&C certificates of its mill complexes, acknowledging that there were labour and social issues along its supply chain that needed to be addressed.
"We feel it is important to address the areas where there were the most concerns first. In 2018, we aim to certify another eight mill complexes by March and more than 30 mill complexes will have been audited by RSPO and Malaysian Sustainable Palm Oil (MSPO) by end of December.
"One of our key strategies has been the introduction of our Group Sustainability Policy (GSP) which applies throughout our operations, subsidiaries and contractors to address the gaps and create a more inclusive supply chain. The GSP places greater emphasis on enhancing value to our shareholders and stakeholders in a sustainable and inclusive manner," said Dato' Zakaria.
FGV plans to certify its 70 palm oil mills complexes to RSPO and The Malaysian Sustainable Palm Oil (MSPO) by the end of 2021.
– END –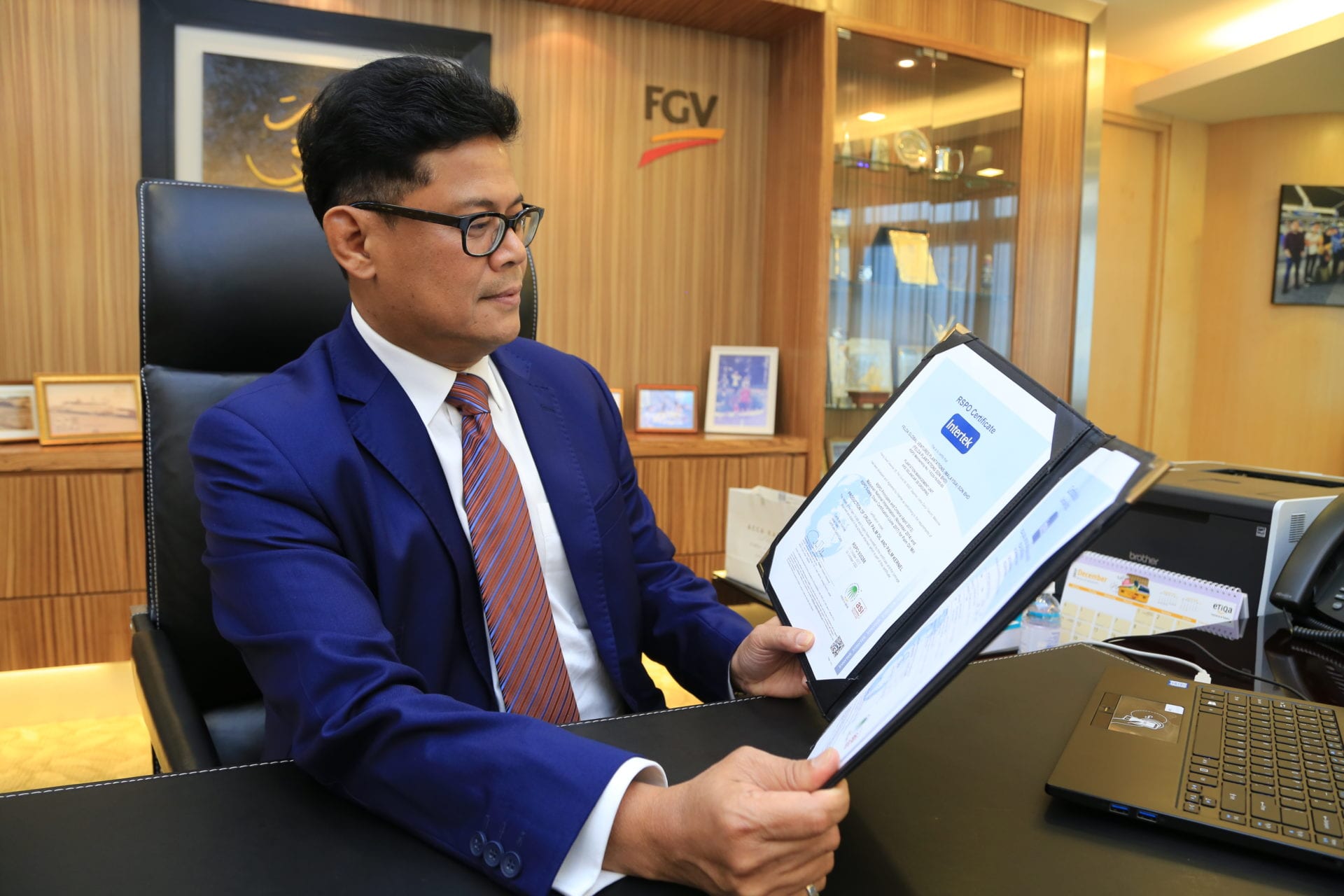 FGV berbesar hati mengumumkan bahawa ia telah menerima Pensijilan Prinsip dan Kriteria (P&C) Rundingan Meja Bulat Minyak Sawit Lestari (RSPO) untuk lapan buah kompleks kilangnya pada akhir tahun 2017 selepas menarik diri secara sukarela daripada pensijilan RSPO tersebut pada Mei 2016 .
Lapan buah kompleks kilang yang setakat ini telah diperakui dijangka akan menghasilkan lebih 200,000 MT Minyak Sawit Lestari Diperakui (CSPO) dan hampir 60,000 MT Minyak Tempurung Sawit Lestari Diperakui (CSPK).
Selain daripada manfaat premium yang ditawarkan, FGV berpeluang menembusi pasaran Kesatuan Eropah (EU) dan Amerika Utara, serta pelanggan yang mahu produk minyak sawit yang diperakui.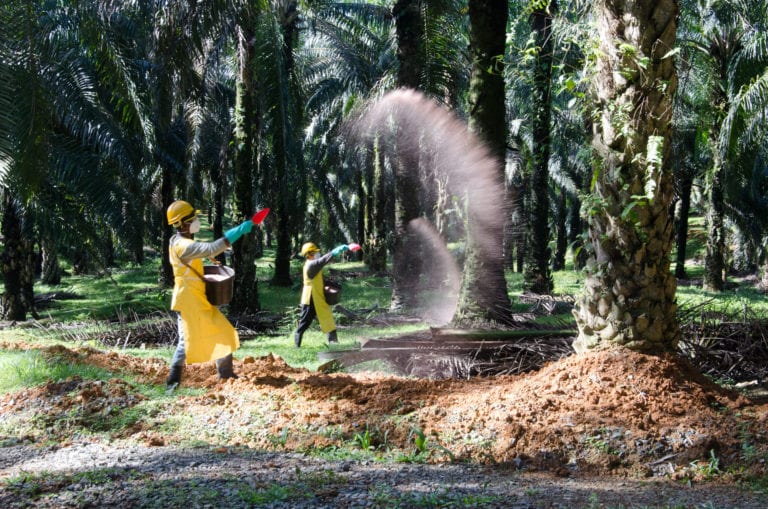 "Ini merupakan permulaan yang baik bagi tahun ini, terima kasih kepada para petugas FGV yang komited dan telah turut serta di dalam program transformasi kelestarian yang kita mulakan sejak Mei 2016," kata Presiden dan Ketua Pegawai Eksekutif Kumpulan, Dato' Zakaria Arshad.
Pada Mei 2016, walaupun kekal sebagai ahli RSPO, FGV menarik diri secara sukarela semua pensijilan P&C RSPO kompleks kilangnya dan mengakui terdapatnya isu-isu buruh dan sosial sepanjang rantaian bekalan yang perlu ditangani.
"Kami merasakan amat penting untuk menangani kawasan yang terdapat kebimbangan utama. Untuk 2018, kami menyasarkan untuk mengesahkan pensijilan bagi lapan buah kompleks kilang menjelang Mac dan lebih daripada 30 buah kompleks kilang yang akan diaudit oleh RSPO dan Minyak Sawit Lestari Malaysia (MSPO) menjelang akhir Disember.
"Salah satu daripada strategi utama kami adalah pengenalan kepada Polisi Kelestarian Kumpulan (GSP) yang digunakan di seluruh operasi, anak syarikat dan kontraktor kami untuk menangani jurang dan mewujudkan rantaian bekalan yang lebih inklusif. GSP memberi penekanan yang lebih besar untuk meningkatkan nilai kepada pemegang saham dan pihak berkepentingan dalam cara yang lestari dan inklusif," ujar Dato' Zakaria.
FGV merancang untuk mengesahkan pensijilan kesemua 70 buah kompleks kilang dengan keperluan RSPO dan Minyak Sawit Lestari Malaysia (MSPO) menjelang tahun 2021.
-TAMAT-