KUALA LUMPUR, 11 March 2022 – FGV Holdings Berhad (FGV), through its subsidiary, FGV Agri Services Sdn Bhd (FGVAS), today introduced 'Weed Solut-ioN', an environmentally friendly and cost-efficient weeding product for the agriculture sector. Formulated with 70% non-toxic materials, Weed Solut-ioN is a herbicide adjuvant that can effectively decrease the rate of herbicide use while increasing the efficiency of the substance, without leaving any phytotoxicity effects on crops.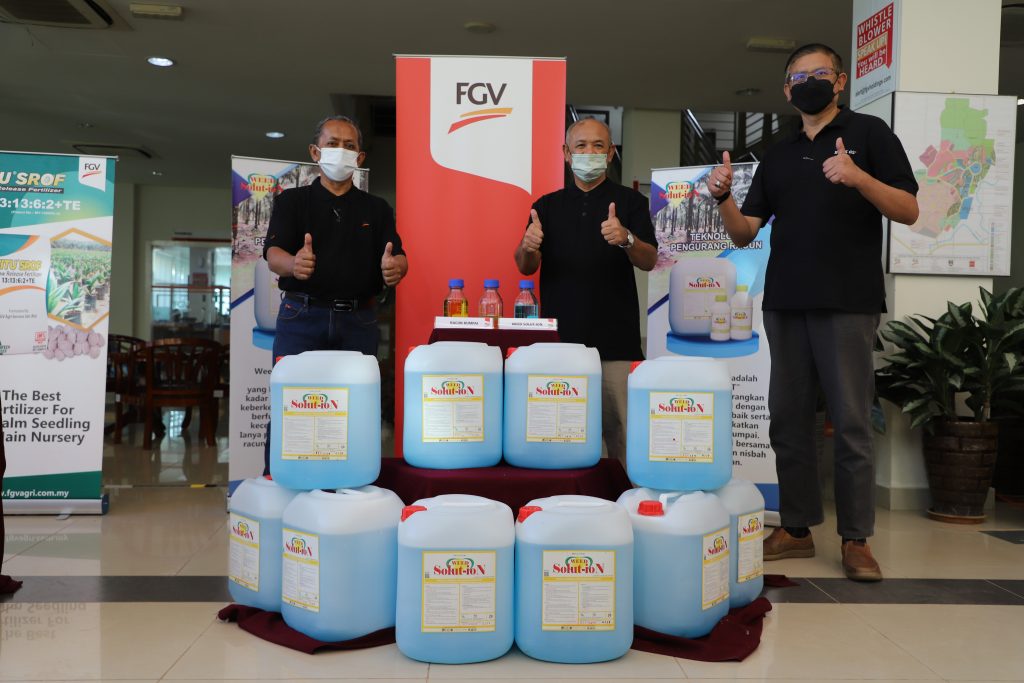 From Left: Suhaidi Hamzah, Head Research & Development, R&D Division of FGV, Dato' Dzulkifli Abd Wahab, Chairman of FGV and Romzi Ishak, Chief Executive Officer, FGVAS at the launch of Weed Solut-ioN.
Mohd Nazrul Izam Mansor, FGV Group Chief Executive Officer, said the Group is committed to continuously develop sustainable innovations and technologies to be applied in its business operations. In doing so, it also contributes to the advancement of the industry.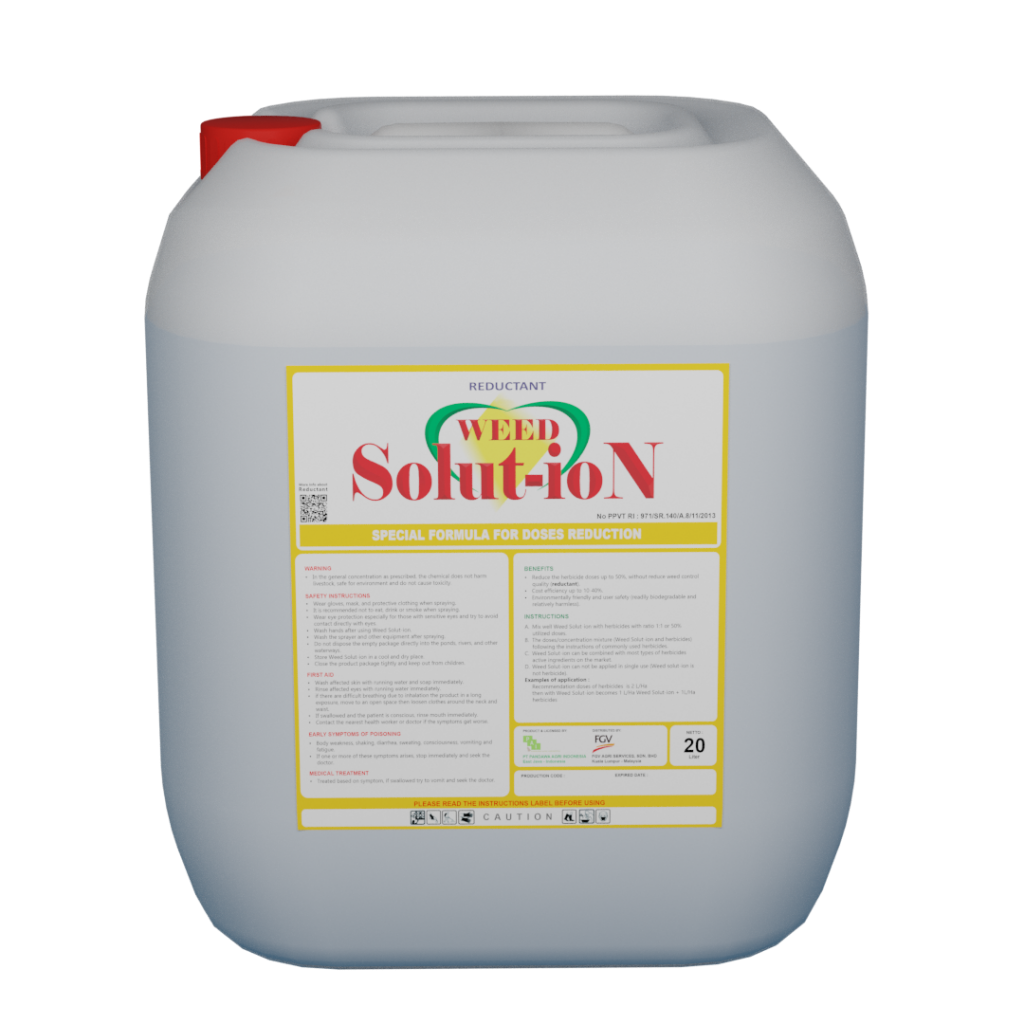 "FGV always strives towards providing premium agricultural products and solutions to its customers, and we are thrilled to offer an environmentally-friendly innovation such as this to the market. Weed Solut-ioN initiatives is in line with our commitment to create more value for the group and its customers through sustainable products and services, supporting the principles of the Roundtable on Sustainable Palm Oil (RSPO) and Malaysian Sustainable Palm Oil (MSPO).
"Weed Solut-ioN is also one of FGV's initiatives in addressing the increasing prices of herbicides and in implementing cost-saving strategies for efficient weeding in our oil palm plantations. Through this product, FGV targets to save up to RM6 million annually," Nazrul added.
When applied to herbicides in the prescribed ratio, the product reduces the rate of herbicides application by up to 50% without affecting the effectiveness of the herbicides itself. Research proves it is suitable for almost all types of herbicides and reduces weeding costs by up to 20% as tested in oil palm plantations.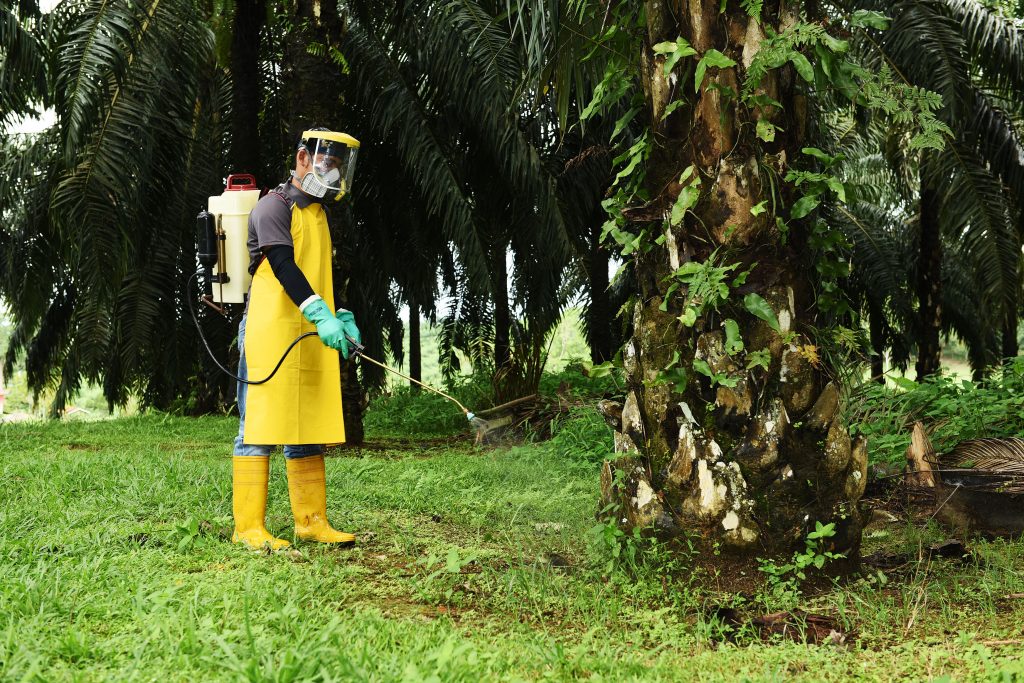 Weed Solut-ioN is a product imported and tested by FGV R&D Sdn Bhd (FGV R&D) in collaboration with PT Pandawa Agri, a life science company that is based and operates in Indonesia. Through this strategic partnership, FGVAS has been given the exclusive right to market the Weed Solut-ioN product in Malaysia. FGV expects sales of one million litres of Weed Solut-ioN per year moving forward, with an estimated revenue of RM10 million.
FGVAS is the industry leader in the production and supply of high-quality oil palm planting materials, rodenticides, biopesticides and other premium agricultural products. It is the largest producer of oil palm seeds in Malaysia with an annual market share of approximately 40%.
End
KUALA LUMPUR, 11 Mac 2022 – FGV Holdings Berhad (FGV), melalui anak syarikatnya, FGV Agri Services Sdn Bhd (FGVAS), hari ini memperkenalkan 'Weed Solut-ioN', produk kawalan rumpai mesra alam dan menjimatkan kos untuk sektor pertanian. Dirumus dengan 70% bahan bukan toksik, Weed Solut-ioN adalah bahan adjuvan yang boleh mengurangkan kadar penggunaan racun rumpai secara berkesan di samping meningkatkan kecekapan bahan tersebut, tanpa meninggalkan sebarang kesan fitotoksisiti pada tanaman.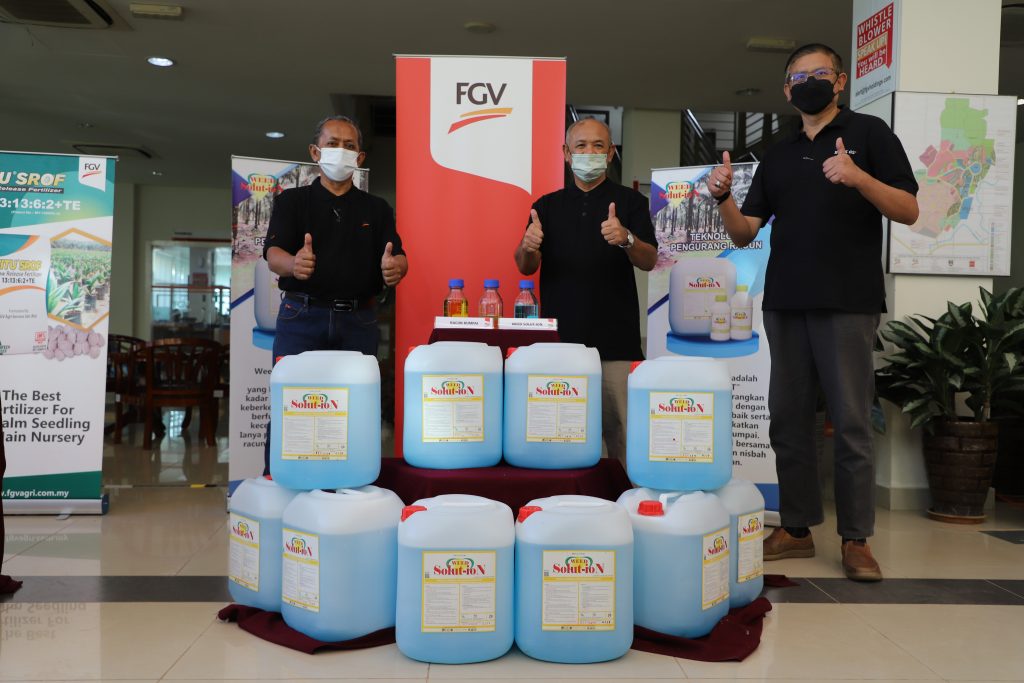 Dari Kiri: Suhaidi Hamzah, Ketua Penyelidikan & Pembangunan, Bahagian R&D FGV, Dato' Dzulkifli Abd Wahab, Pengerusi FGV dan Romzi Ishak, Ketua Pegawai Eksekutif, FGVAS di pelancaran Weed Solut-ioN.
Mohd Nazrul Izam Mansor, Ketua Pegawai Eksekutif Kumpulan FGV, berkata Kumpulan komited untuk terus membangunkan inovasi dan teknologi yang mampan untuk digunakan dalam operasi perniagaannya. Dengan berbuat demikian, ia juga menyumbang kepada kemajuan industri.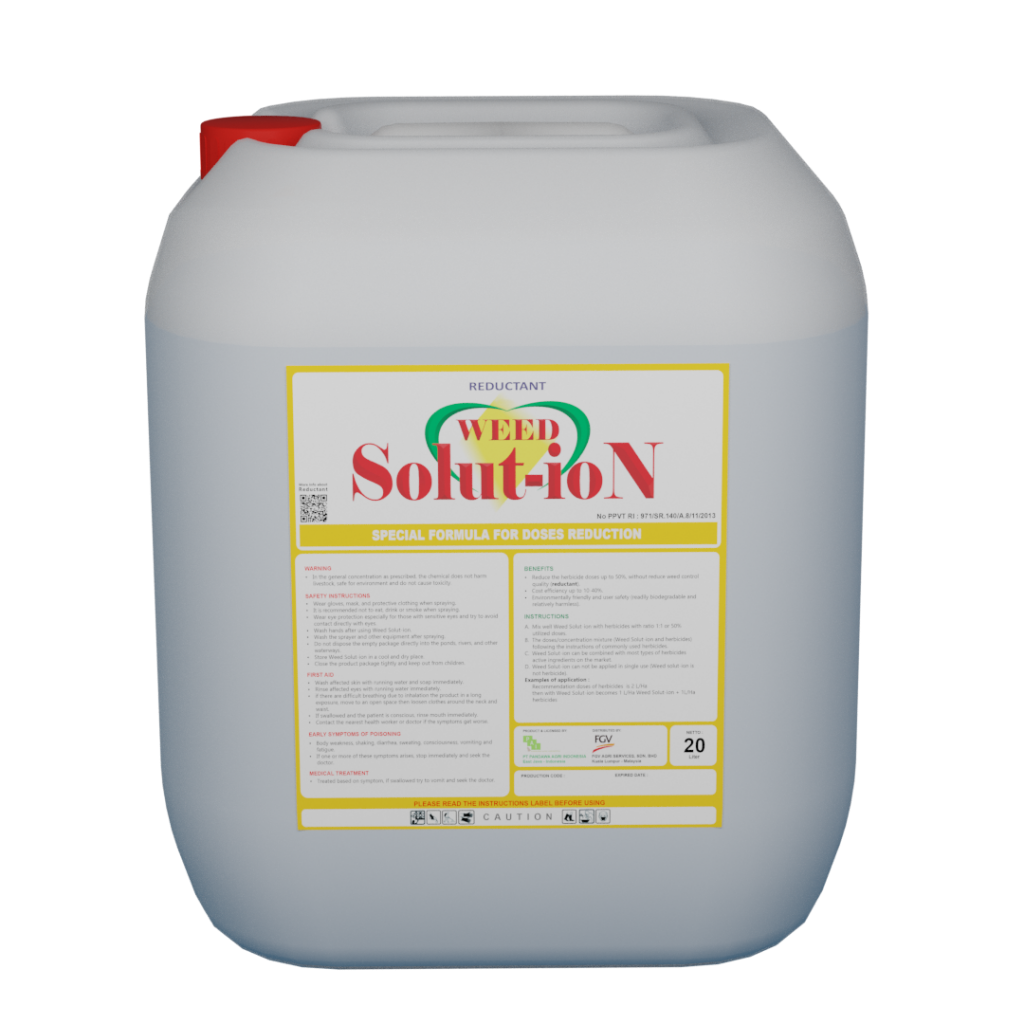 "FGV sentiasa berusaha ke arah menyediakan produk dan penyelesaian pertanian premium kepada pelanggannya, dan kami sangat teruja untuk menawarkan inovasi mesra alam seperti ini kepada pasaran. Inisiatif penggunaan Weed Solut-ioN ini selaras dengan komitmen kami untuk mencipta lebih nilai untuk kumpulan dan pelanggannya melalui produk dan perkhidmatan yang mampan, menyokong prinsip Rundingan Meja Bulat Minyak Sawit Lestari (RSPO) dan Minyak Sawit Lestari Malaysia (MSPO).
"Weed Solut-ioN juga merupakan salah satu inisiatif FGV dalam menangani kenaikan harga racun rumpai dan strategi penjimatan kos merumput yang lebih cekap di ladang kelapa sawit kami. Melalui produk ini, FGV menyasarkan penjimatan sehingga RM6 juta setiap tahun," tambah Nazrul.
Apabila digunakan bersama racun rumpai dalam nisbah yang ditetapkan, produk tersebut mengurangkan kadar penggunaan racun rumpai sehingga 50% tanpa menjejaskan keberkesanan racun rumpai itu sendiri. Kajian membuktikan ia sesuai digunakan kepada hampir semua jenis racun rumpai dan mengurangkan kos merumput sehingga 20% seperti yang diuji di ladang kelapa sawit.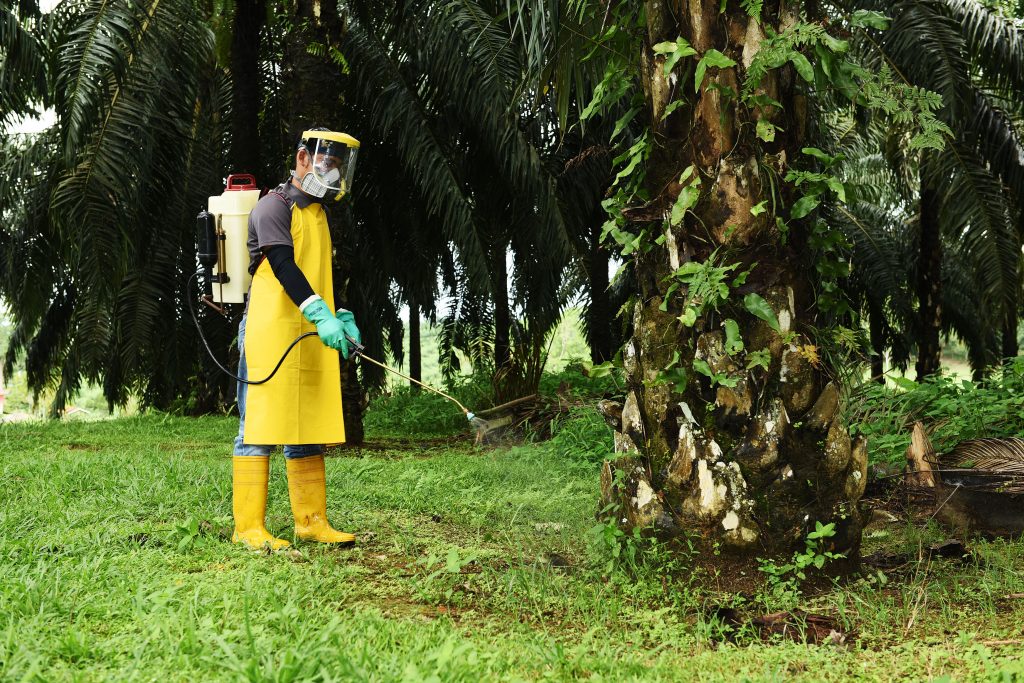 Weed Solut-ioN ialah produk yang diimport dan diuji oleh FGV R&D Sdn Bhd (FGV R&D) dengan kerjasama PT Pandawa Agri, sebuah syarikat berasaskan sains kehidupan yang beroperasi di Indonesia. Melalui perkongsian strategik ini, FGVAS telah diberi hak eksklusif untuk memasarkan produk Weed Solut-ioN di Malaysia. FGV menjangkakan jualan sejuta liter Weed Solut-ioN setahun pada masa hadapan, dengan anggaran pendapatan RM10 juta.
FGVAS ialah peneraju industri dalam pengeluaran dan pembekalan bahan tanaman kelapa sawit berkualiti tinggi, racun tikus, biopestisid dan produk pertanian premium yang lain. Ia merupakan pengeluar benih kelapa sawit terbesar di Malaysia dengan pegangan pasaran tahunan kira-kira 40%.
Tamat