ZOO NEGARA, 25 July 2022 – FGV Holdings Berhad (FGV) in partnership with Yayasan Didik Negara (YDN) and the Ministry of Education (MoE) launches the pilot programme of "Eksplorasi Alam Lestari" to create awareness on wildlife conservation amongst children.
The programme was joined by 100 students from Putrajaya district.
The programme was officiated by Datuk Dr. Mohd Radzi Jidin, Senior Education Minister of Malaysia, earlier today.
Organised by YDN, a foundation that focuses on fundraising activities to strengthen the national education ecosystem, the pilot project was hosted by the National Zoo of Malaysia with participation of 120 primary school students from several selected schools in Putrajaya.
The interactive program nurtures values that align with MoE's concept Sekolahku SEJAHTERA's core principles which aim to inculcate good behavioural traits of being happy, exploratory, harmonious, meticulous, rational, and articulate among the school children.
This awareness program also aligns with the UN Sustainable Development Goals (SDGs) especially on SDG 4 (Quality Education), SDG 15 (Life on Land) and SDG 17 (Partnership for Goals) by diversifying the classroom environment and providing visual learning about the natural ecosystem.
Mohd Nazrul Izam Mansor, Group Chief Executive Officer of FGV said, "It is our shared responsibility be it individual, community, private companies, or government institutions to protect and conserve the flora & fauna and its habitat ecosystem together."
"In line with our strong commitment to sustainability especially on our environmental pillar, FGV always prioritizes our efforts and resources in protecting the ecosystem and conserving the biodiversity, especially when many of our plantations are close to the proximity of natural forest reserves which are homes to many endangered, rare and threatened species," he added.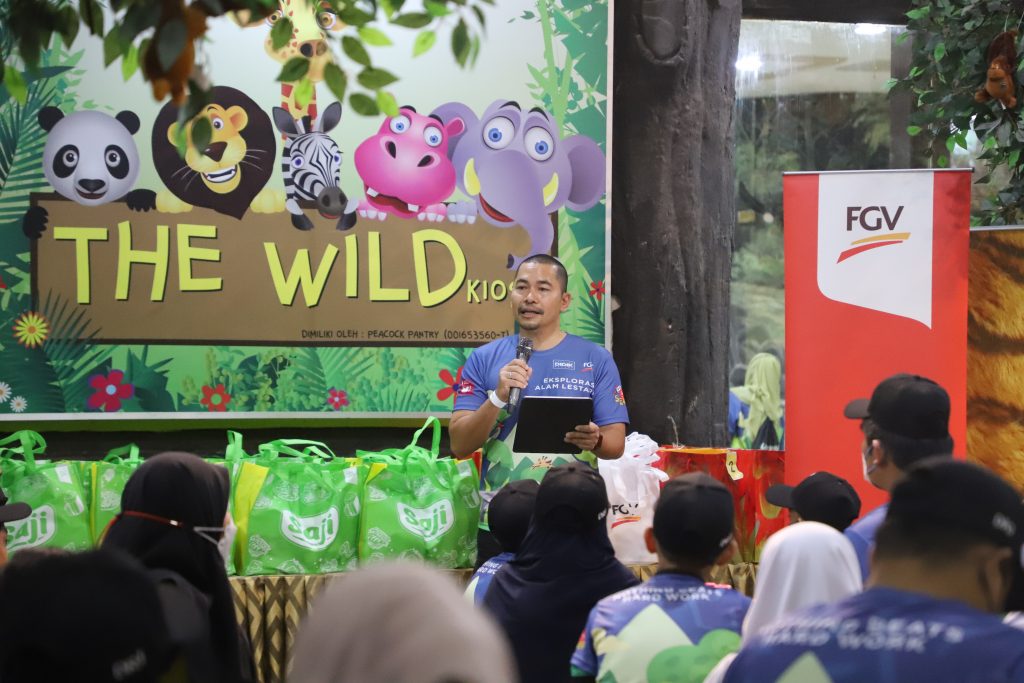 Currently, FGV also actively involves in several conservation initiatives to protect the endangered wildlife including the Sun Bear Conservation Programme (SBCP) and managing the human-elephant conflict.
Ends
ZOO NEGARA, 25 Julai 2022 – FGV Holdings Berhad (FGV) dengan kerjasama Yayasan Didik Negara (YDN) dan Kementerian Pendidikan Malaysia (KPM) melancarkan program rintis "Eksplorasi Alam Lestari" untuk memberi pendedahan awal mengenai pemuliharaan hidupan liar di kalangan kanak-kanak.
Program ini disertai oleh 100 pelajar dari sekolah-sekolah sekitar Putrajaya.
Program ini telah dirasmikan oleh Datuk Dr. Mohd Radzi Jidin, Menteri Kanan Pendidikan Malaysia, hari ini.
Dianjurkan oleh YDN yang memfokuskan aktiviti mengumpul dana bagi memantapkan ekosistem pendidikan negara, program rintis ini difasilitasi oleh Zoo Negara Malaysia dengan penyertaan seramai 120 pelajar sekolah rendah dari beberapa buah sekolah terpilih di Putrajaya.
Selaras dengan konsep KPM, Sekolahku SEJAHTERA, program interaktif ini memupuk dan menerapkan nilai-nilai penting kehidupan seperti unsur seronok, eksplorasi, harmoni, teliti, rasional dan artikulasi di kalangan murid sekolah.
Program kesedaran ini selaras dengan Matlamat Pembangunan Lestari PBB (SDGs) terutamanya SDG 4 (Pendidikan Berkualiti), SDG 15 (Kehidupan di Darat) dan SDG 17 (Kerjasama Demi Matlamat) dengan mempelbagaikan persekitaran bilik darjah dan menyediakan pembelajaran visual tentang ekosistem semula jadi.
Mohd Nazrul Izam Mansor, Ketua Pegawai Eksekutif Kumpulan FGV berkata, "Adalah menjadi tanggungjawab bersama tidak mengira individu, komuniti, syarikat swasta atau institusi kerajaan untuk melindungi dan memulihara flora, fauna serta ekosistem habitatnya."
"Selaras dengan komitmen kami terhadap kelestarian, FGV sentiasa memberi keutamaan dalam melindungi ekosistem dan memulihara biodiversiti kerana lokasi ladang-ladang kami berhampiran dengan hutan simpan semula jadi yang menjadi habitat kepada spesies terancam," tambahnya.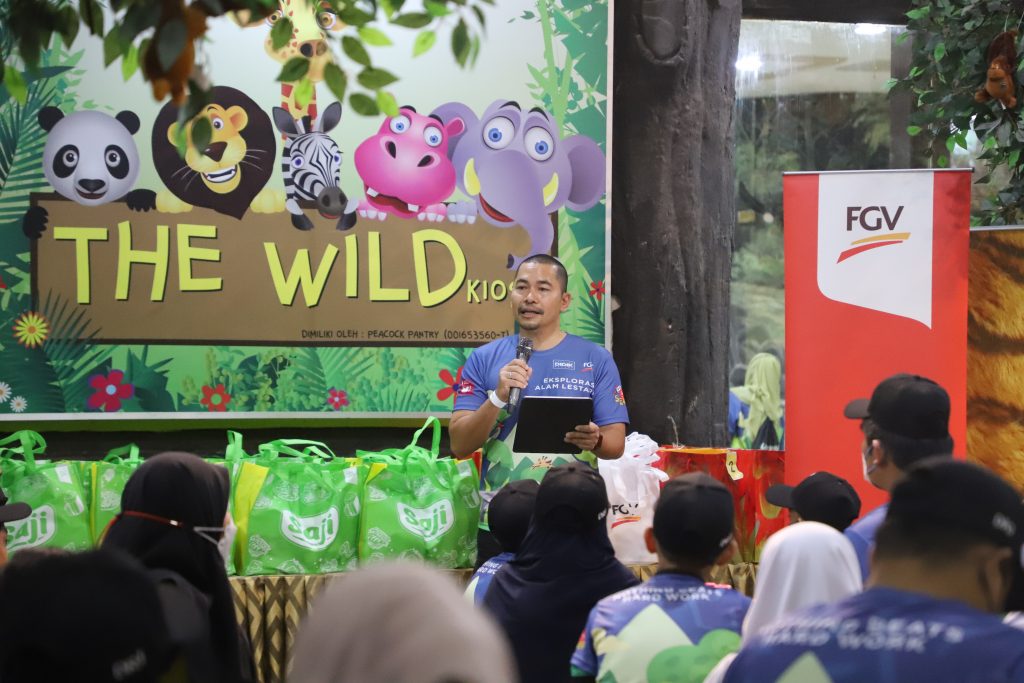 FGV terlibat secara aktif dalam beberapa inisiatif pemuliharaan untuk melindungi hidupan liar yang terancam termasuk Program Pemuliharaan Beruang Matahari (SBCP) dan pengurusan konflik antara manusia dan gajah.
 TAMAT