KUALA LUMPUR, 4 November – FGV Holdings Berhad is recruiting an additional 16,000 migrant workers to solve labour shortage issue for its plantation business by end of 2023. The arrival of those workers will further strengthen FGV's growth trajectory via expected increase in its plantation yields and productivity.
The migrant workers are recruited from the source countries such as India, Indonesia, and Nepal. As of October 2022, FGV has received a total of 4,980 workers from India and Indonesia. In order to expedite the arrival of migrant workers, FGV chartered private flights to bring over 531 new recruits from India in September. The initiative in bringing over migrant workers through chartered flights will be executed throughout the year. Meanwhile, FGV expects another 3,000 new workers in November.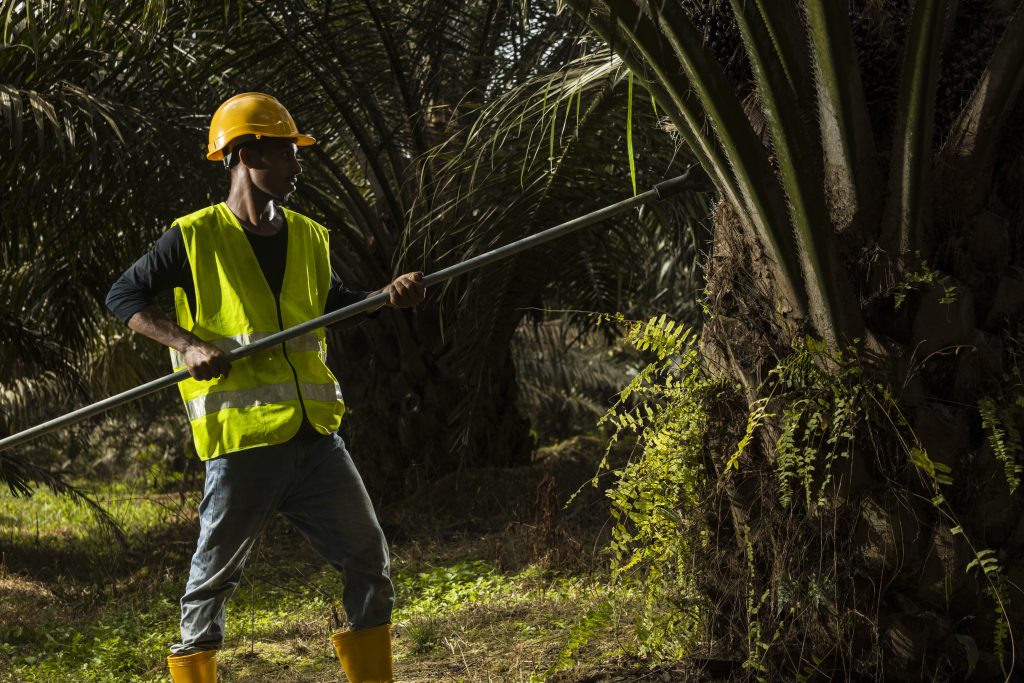 FGV expects to welcome 10,000 new recruits by end of this year
FGV began its recruitment in July and to date has recruited 68 percent of the workers and expects to welcome 10,000 additional new recruits by year end and another 6,000 workers by 2023.
According to Dato' Mohd Nazrul Izam Mansor, Group Chief Executive Officer of FGV, "Our recruitment is delayed for two years due to the COVID-19 pandemic. While adhering to stringent processes and procedures, we can now expect more workers to arrive to keep our production and plantation activities on track and to improve our productivity and yields."
The recruitment process is conducted based on recently revised FGV's Guidelines and Procedures for Responsible Recruitment and Employment of Migrant Workers. This includes prohibiting recruitment agents from charging workers any recruitment fees.
Upon arriving in Malaysia, recruits will undergo a four-day induction and orientation programme at FGV's One Stop Centre (OSC) in Gemencheh, Negeri Sembilan before being assigned to one of FGV's estates for three months of training.
New recruits will be trained in all types of fieldwork such as harvesting, fertilising, pruning, loading fruit bunches into transporters, plant nursery activities, and seed planting. They will receive daily wages during their training programs according to the current minimum order of the Malaysian government.
During the orientation programme, migrant workers will also be introduced to FGV e-Wallet system that facilitates cashless transactions for payroll and remittance of migrant workers. It was introduced in 2020, as part of FGV's efforts in supporting Government's initiatives toward cashless transactions.
The e-Wallet system also has additional functions including e-Attendance, e-Grievance, e-Announcements and e-SOS. Besides that, the application also allows migrant workers to make remittances to their families in their country of origin and workers are able to channel any grievances or complaints through the application.
He added, "FGV has implemented a few initiatives to show our appreciation and cares for our migrant workers, which includes funds for the construction of new workers' housing and facilities. With more recruits arriving, we have allocated RM4.8 million for new accommodation facilities."
In 2021, FGV allocated RM43 million for the refurbishment of the housing facilities and upgrading the equipment to ensure uninterrupted electricity and water supply.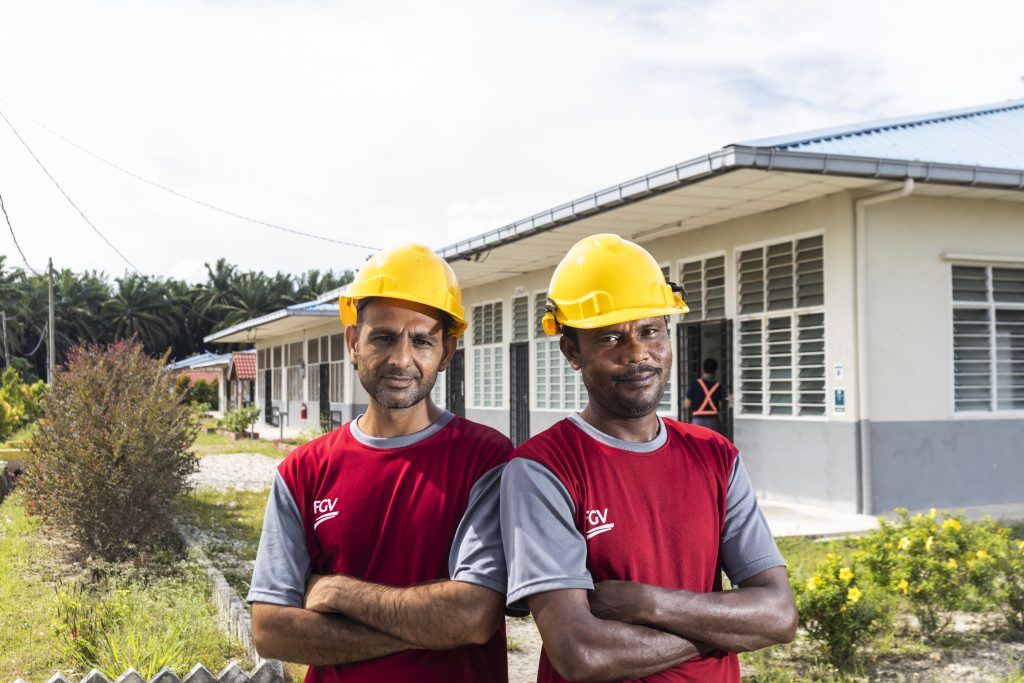 FGV has implemented a few initiatives which includes funds for the construction of new workers' housing and facilities
Although manual labour is still a major component of palm oil plantations, FGV has increased its digitalisation and mechanisation activities to modernise its plantations and mills using technology. Drones have been used for monitoring, collecting plantation data and managing weeds via aerial spraying. FGV has also developed other digitalisation methods which includes a positioning device, Geotagger to assist oil palm replanting activity and digital tracking of harvesting, manuring and Fresh Fruit Bunch (FFB) transportation.
"The focus for our Upstream operations is to record higher productivity and lowers costs by improving yields through digitalisation and mechanisation initiatives. We made good progress on our mechanisation plans and now have 115,000 Ha landbank fully mechanised using the Mechanised Assisted Infield Collection (MAIC) method. With the digitalisation and mechanisation plans in place, moving forward, FGV hopes to rely less on manual labour that would eventually alleviate our reliance on migrant workers." Dato' Mohd Nazrul added.
From the perspective of sustainability, FGV also upholds and respects employees' rights in line with the international labour standards as enshrined in the International Labour Organization (ILO) Declaration on Fundamental Principles and Rights at Work. FGV is committed to ensuring that there shall be no use of force, including indentured labour, bonded labour, or other forms of forced labour in its operation.
In line with the current shortage of foreign workers in Malaysia across various industries, FGV also hopes that both Ministry of Home Affairs and Ministry of Human Resources Resources will collaborate with the private sectors in accelerating the recruitment process of the foreign workers due to the high dependence of many sectors of the country on foreign workers especially among labour-intensive sectors such as plantation, manufacturing, retails and others.
ENDS
Kuala Lumpur, 4 November – FGV Holdings Berhad akan membawa masuk 16,000 pekerja asing tambahan untuk menyelesaikan isu kekurangan tenaga buruh bagi sektor perladangan syarikat menjelang hujung 2023. Kemasukan semua pekerja asing ini akan memperkukuhkan trajektori pertumbuhan FGV berikutan pertambahan tenaga kerja dalam mempertingkatkan produktiviti dan hasil ladang.
Tenaga kerja asing ini dibawa masuk dari beberapa negara iaitu India, Indonesia dan Nepal. Setakat Oktober 2022, FGV sudah menerima sebanyak 4,980 pekerja dari India dan Indonesia. Bagi mempercepatkan ketibaan pekerja asing, FGV menggunakan perkhidmatan penerbangan yang dicarter untuk membawa lebih 531 pekerja asing baharu dari India pada September lalu. Inisiatif sama akan diteruskan untuk sepanjang tahun ini. FGV turut menjangkakan ketibaan 3,000 lagi pekerja baharu pada November.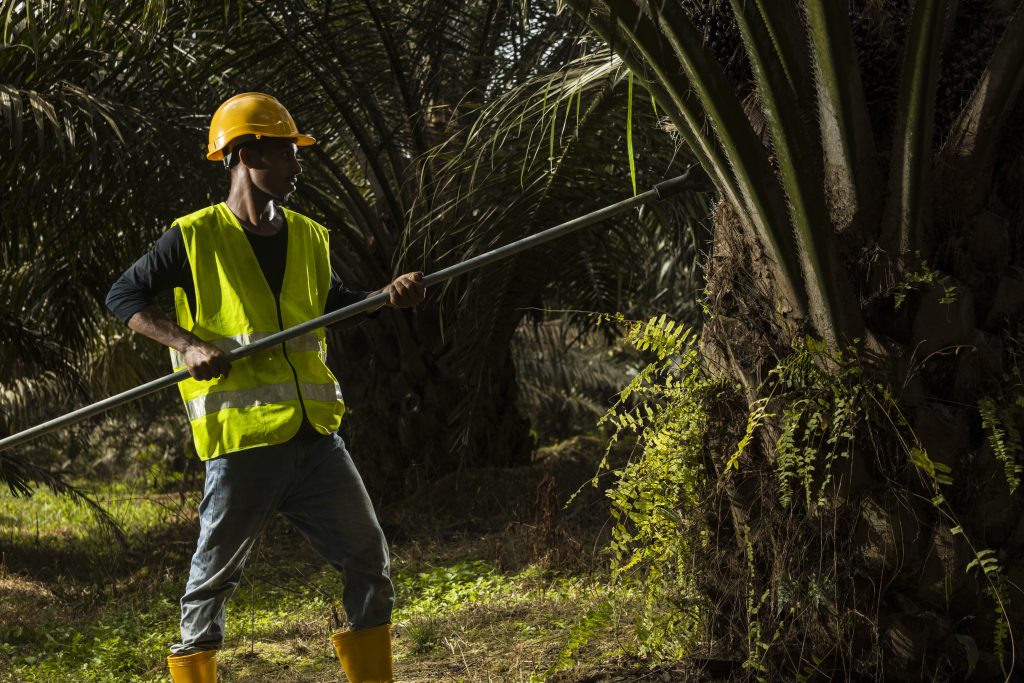 FGV menjangkakan pertambahan sehingga 10,000 pekerja migran pada hujung tahun ini
FGV memulakan pengambilan pekerja migrannya pada Julai lalu dan sehingga kini peratusan tenaga kerja asing telah mencapai sehingga 68 peratus dan menjangkakan pertambahan 10,000 rekrut baharu menjelang akhir tahun ini dan 6,000 lagi pekerja menjelang 2023.
Menurut Dato' Mohd Nazrul Izam Mansor, Ketua Pegawai Eksekutif Kumpulan FGV, "Proses pengambilan pekerja FGV tertangguh selama dua tahun akibat pandemik COVID-19. Meskipun FGV perlu mematuhi proses dan prosedur yang ketat, kami menjangkakan kemasukan lebih ramai pekerja bagi memastikan aktiviti perladangan dan penghasilan FGV kekal di landasan, sekali gus meningkatkan produktiviti dan hasil Kumpulan."
Proses pengambilan pekerja ini dilaksanakan berdasarkan Garis Panduan dan Prosedur FGV yang telah disemak baru-baru ini untuk Pengambilan Bertanggungjawab dan Penggajian Pekerja Migran. Ini termasuk melarang ejen daripada mengenakan fi pengambilan pekerja.
Sebaik tiba di Malaysia, rekrut baharu ini akan menjalani program induksi dan orientasi selama empat hari di Pusat Sehenti (OSC) FGV di Gemencheh, Negeri Sembilan sebelum menjalani latihan di ladang FGV selama tiga bulan.
Rekrut baharu ini akan dilatih melakukan pelbagai jenis kerja lapangan seperti menuai, membaja, mencantas, memuatkan tandan buah ke dalam pengangkut, aktiviti semaian tanaman, dan penanaman benih. Mereka akan menerima gaji harian sepanjang program latihan pada kadar gaji minimum yang ditetapkan kerajaan Malaysia.
Semasa program orientasi, pekerja migran juga akan diperkenalkan dengan sistem dompet elektronik, e-Dompet FGV yang memudahkan transaksi tanpa tunai untuk gaji dan penghantaran wang oleh pekerja migran. Usaha ini diperkenalkan pada tahun 2020 dalam menyokong inisiatif kerajaan ke arah transaksi tanpa tunai.
Sistem e-Dompet juga mempunyai fungsi tambahan termasuk e-Kehadiran, e-Aduan, e-Pengumuman dan e-SOS. Selain itu, permohonan itu juga membolehkan pekerja asing membuat kiriman wang kepada keluarga di negara asal dan pekerja boleh menyalurkan sebarang aduan melalui aplikasi tersebut.
Beliau menambah, "FGV telah melaksanakan beberapa inisiatif sebagai tanda penghargaan dan keprihatinan kami terhadap pekerja migran. Ini termasuk dana untuk pembinaan perumahan dan kemudahan pekerja baharu. Dengan lebih ramai rekrut baharu yang akan tiba, kami telah memperuntukkan sebanyak RM4.8 juta untuk kemudahan penginapan baharu."
Pada 2021, FGV telah memperuntukkan sebanyak RM43 juta bagi membaik pulih kemudahan perumahan dan menaik taraf peralatan bagi memastikan bekalan elektrik dan air pekerja migran ini tidak terganggu.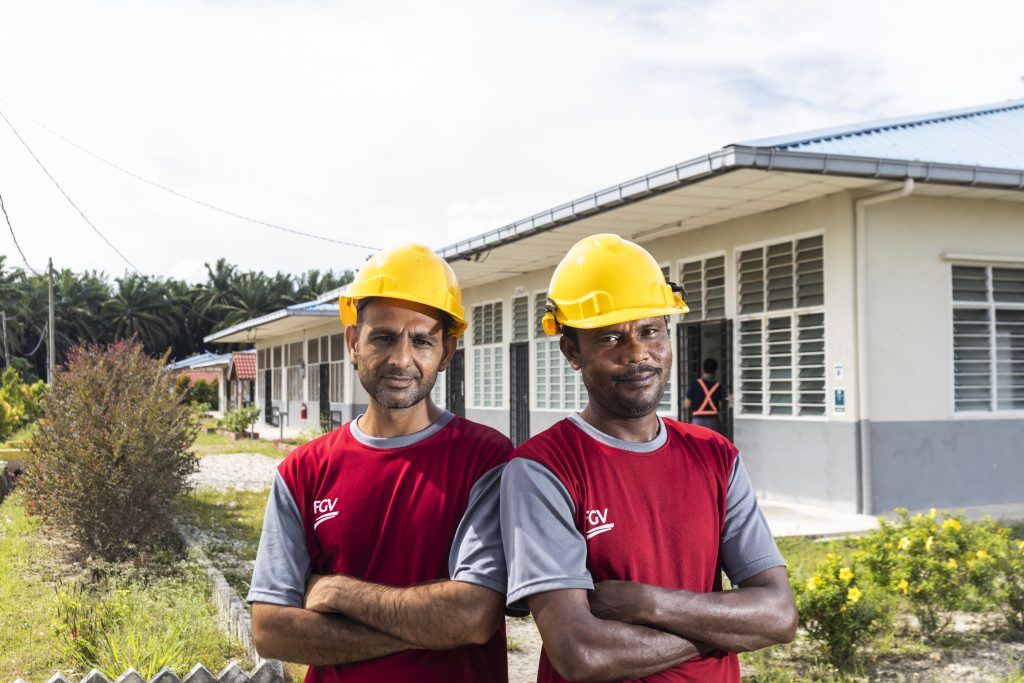 FGV telah melaksanakan beberapa inisiatif termasuk dana untuk pembinaan perumahan dan kemudahan pekerja baharu.
Walaupun tenaga buruh masih menjadi komponen utama dalam perladangan sawit, FGV telah meningkatkan aktiviti digitalisasi dan mekanisasi untuk memodenkan ladang dan kilang. Dron telah digunakan untuk memantau, mengumpul data perladangan dan menguruskan rumpai lalang menerusi semburan udara. FGV turut membangunkan beberapa kaedah digitalisasi lain antaranya alat penentu kedudukan, Geotagger bagi membantu aktiviti penanaman semula sawit dan penjejakan digital penuaian, pembajaan dan pemindahan Buah Tandan Segar (BTS).
"Fokus untuk operasi Huluan FGV adalah untuk merekodkan jumlah produktiviti yang lebih tinggi dan mengurangkan kos dengan meningkatkan hasil melalui inisiatif pendigitalan dan mekanisasi. Setakat ini, kami telah mencatatkan kemajuan yang memuaskan melalui pelan mekanisasi dan kini kami mempunyai bank tanah seluas 115,000 Ha yang menggunakan kaedah Mechanized Assisted Infield Collection (MAIC). Dengan pelan pendigitalan dan mekanisasi sedia ada, FGV berharap untuk mengurangkan kebergantungan kepada buruh kasar dan pekerja asing pada masa akan datang," tambah Dato' Mohd Nazrul.
Dari perspektif kelestarian, FGV mengambil serius usaha menghormati hak pekerja selaras dengan piawaian buruh antarabangsa seperti yang termaktub dalam Deklarasi Pertubuhan Buruh Antarabangsa (ILO) mengenai Prinsip dan Hak Asas di Tempat Kerja. FGV komited untuk memastikan tiada penggunaan kekerasan, termasuk sebarang bentuk kerja paksa lain dalam operasinya.
Selaras dengan kekurangan pekerja asing di Malaysia, FGV juga berharap kedua-dua Kementerian Dalam Negeri dan Kementerian Sumber Manusia akan bekerjasama dengan sektor swasta bagi mempercepatkan proses pengambilan pekerja asing berikutan kebergantungan yang tinggi di pelbagai sektor terutamanya industri intensif buruh seperti perladangan, pembuatan, peruncitan dan lain-lain.
TAMAT