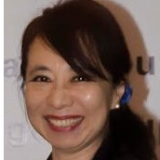 FGV's Group Procurement Officer, Dr. Christina Ooi recently joined the ProcureCon Asia Virtual Conference as the panellist in the Chief Procurement Officer (CPO) segment, together with the other esteemed panellists. "Agility in Procurement" became the topic of discussion among the international conference procurement officials from around the world.
The word 'agility' points to being more productive and customer-centric, as well as to increase efficiency and effectiveness in today's world that is full of volatility and uncertainty. This includes thinking and acting quickly when faced with a challenge.
"In terms of procurement, we must always be ready with alternative sources of supply. We do need to anticipate supply disruptions where a Business Continuity Plan will be invoked, "said FGV Group Head of Procurement, Dr. Christina Ooi who is a panelist in the Chief Procurement Officer (CPO) segment.
The panelists at the international conference for procurement officials from around the world include Arun Kumar, CPO at Perfetti Van Melle, Chae-Ung ​​Um, Head of Global Procurement LG Electronics while Rob Halsall, Managing Director of The Executive Athlete moderated the session.
Dr. Christina recommended for companies to set KPIs together with internal stakeholders so that Procurement is 100% aligned with them. This way, internal stakeholders will view Procurement as their trusted advisor and business partner.
"Agile Procurement Teams need to be formed internally because our own staff knows best about the internal culture and climate of the organization – the internal tensions, the internal pressures, the internal players, the inner joys, and most importantly, the internal sentiments of the organization's history and legacy.
"Therefore, the Procurement organization must continue to encourage the entire organization to view Procurement from a new perspective – not as an administrative back office function, not as a reactive tactical team, and not as a rubber stamp," said Dr Christina.
Excerpt from ProcureCon Asia article. To read the entire article, click here.